Director's Message – FOREprints (Volume No. 7, Issue No.3) October 2018.

3rd December 2018, Director's Message – FOREprints (Volume No. 7, Issue No.3) October 2018.

Message from Director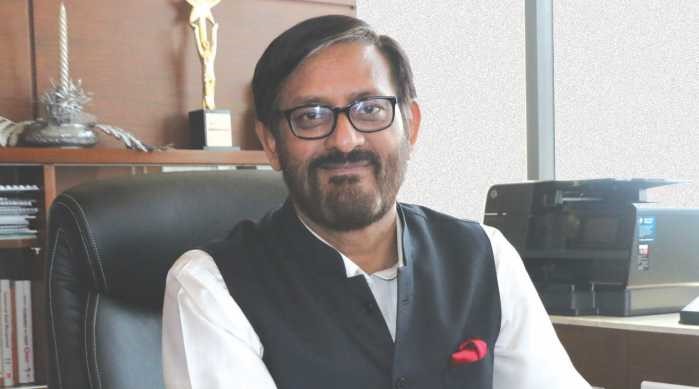 Over the past few years, 'artificial intelligence' has evolved from being a mere buzz-word in tech-friendly circles, to making headlines on future of work in newsrooms across the world. The world is opening up to the fact that Artificial Intelligence (AI) can be incorporated in a variety of tasks - from simple household chores to major decision making processes in top corporates. It is no surprise that the education sector is also seeing remarkable uses of these AI technologies. As these technologies develop, we shall continue to see their impact and reap benefits in both teaching and learning techniques.
The ability of AI to analyse vast amount of data would enable higher education to see beyond smart classrooms - to smarter teachers and students. Imagine the scenario when a student can have embedded 'smart' devices implanted in her/his eye and all information is readily available and readable at a blink-so to speak-and thus, in such a scenario how should a student be evaluated in a course? The onslaught of technology and AI, in particular, therefore, will force us to redo our pedagogical solutions, change assessment methods, and will even aid in automating and fastening administrative tasks for both institutions and individual academicians.
The higher education world is quickly moving beyond classrooms and printed textbooks. AI can help in this digitization - by enabling smarter books, customizable learning interfaces and possibly help teachers and students to craft courses that are customized to their needs. Going beyond the learning process, AI could also assist in the evaluation and assessment of students. There are already technologies that help in the evaluation of objective tests; advancements in AI could push those boundaries further and we could even see an automated evaluation of narrative and subjective contents.
This technology would also allow a student to have continuous and individually customized inputs that would be required at her/his stage of learning. It could help flag issues early on, and help in the feedback process between the teacher and students - thereby enabling healthy and relevant communication. Students would get access to relevant additional tools and teachers would be able to know the efficacy of different pedagogies quickly.
AI would not just hold teachers accountable, but also strengthen their teaching practices. Current systems have the ability to analyze when a large group of students make a mistake in a question - this can be expected to improve to the point where the AI system could provide live hints or suggest corrective action in a customized manner. With such a technology, students would be able to learn from anywhere and anytime, and still receive individual output and maybe even other elements of a traditional classroom.
Another upcoming innovation is the use of Blockchain technology. Use of this in universities could remarkably alter how evaluations and credits are maintained and transferred - both within and across universities. Academic research within these institutions would also see increased protection, and their due share of recognition. This would incentivize academicians to pursue their research without worrying about the administrative hassles, and truly revolutionize the impact of academic research.
Looking at AI as just another tool for content delivery and assessment would be undermining this revolution in front of us. All of us as teachers, students and administration must start to look at such developments as an enhancement of human thinking and an augmentation to the educational process. For any institution that promises to prepare young talent to face tomorrow's challenges, it is imperative that they familiarize themselves and whole-heartedly embrace these new technologies.
Dr. Jitendra Das