About The Conference
FORE School of Management takes pleasure in inviting Academicians, Scholars, Students and Industry experts to register, participate and contribute to the extant knowledge of management through submission and presentation of your research work in case form at FORE International Case Conference (FICC 2023) - Innovation for a Sustainable Future. More
Date
Friday & Saturday
JUNE 2-3, 2023
Conference
Publishing Partners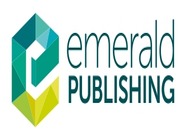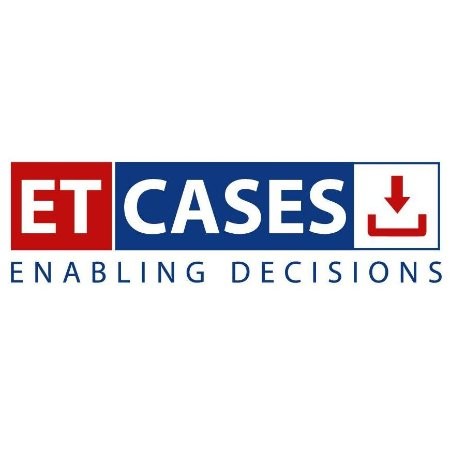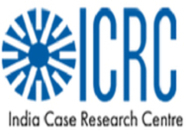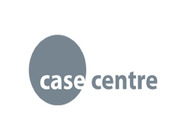 About FORE School of Management, New Delhi
Foundation for Organisational Research and Education (FORE) is committed to advancing Management Education, Research, Training, and Consultancy. Incorporated in 1981 as a non-profit institution, FORE has been working with industry and academia to develop new managerial thought and education domains and contribute to building leaders in today's global business environment. At FORE, students are expected to have an enriching and life-turning experience which enables them to reach new heights in their professional life. Located in South Delhi, FORE provides contextual learning and helps develop students as thinking professionals who can meet tomorrow's corporate leaders' future challenges. The programs develop multiple skills, including managerial decision-making, problem-solving, analytical reasoning, communications, creativity, and innovation.
About the Conference
FORE School of Management takes pleasure in inviting Academicians, Scholars, Students and Industry experts to register, participate and contribute to the extant knowledge of management through submission and presentation of your research work in case form at "FORE International Case Conference (FICC 2023) - Innovation for a Sustainable Future (FICC) 2023." It is being organized to bring academicians and industry experts on one platform and deliberate on the challenges of management in emerging markets in the current scenario of uncertainty and disruption. This conference will serve as a platform for researchers, scholars, and industry experts to share their latest findings and innovations in various fields. The theme of this year's conference is "Innovation for a Sustainable Future." We encourage submissions that creatively address this theme. The conference will be held virtually over two days and feature keynote presentations and case study presentations from diverse speakers and participants. The technical session themes for the conference cover a rich and diverse range of research topics. It will create an ideal forum for people from across the globe, who are working in the common interest areas of management, to network and share their knowledge and experiences in the formulation of management strategies at the current scenario of uncertainty and disruption.
Publication Opportunities
Publication Opportunities:
Selected cases presented in the conference will have publication opportunities in the following after peer review processes.Only full cases will be considered for publication opportunities.
1. ET Cases (The Economic Times);
2. India Case Research Centre - AIMA (All India Management Association);
3. The Case Centre, (UK);
4. Emerging Markets Case Studies (Emerald Publishing - Scopus Indexed).


CALL FOR CASES
FORE International Case Conference (FICC) 2023:
June 2-3, 2023

FORE School of Management, New Delhi

Submission Deadline for Extended Abstract – 1st May 2023.
Conference Theme
"Innovation for a Sustainable Future"
Sustainability focuses on taking actions to ensure that future generations have access to the natural resources in the times to come. The Sustainable Development Goals (SDGs) of the United Nations urge all nations to contribute towards sustainable development. Innovations are expected to play an important role towards achieving the sustainable development goals. Business organizations have an important part to play in creating sustainable business strategies and practices. FICC 2023 aims to develop a deeper insight into the interplay of business strategy, innovation and sustainability.


---
Call for Cases
Academicians, practitioners, Doctoral scholars and Post-graduate students are encouraged to send their original, unpublished work in the form of Extended Abstracts (1000-1500 words) to the conference. The submissions to be included in any one of the following tracks in line with but not limited to the conference theme:
---
Marketing
Organisational Behaviour and Human Resource Management
Information Technology
Finance & Accounting
Operations and Supply Chain Management
Strategic Management & Entrepreneurship
Data Science & Business Analytics
Other Related Areas of Management such as Tourism, Hospitality, Health Care Management
Prize money worth Rs 45000/- across three categories (Academicians/practitioners; doctoral scholars and undergraduate/post graduate students). Certificates will be provided to all the registered participants in the conference.
---
Case
Submission Guidelines
The conference solicits only original, unpublished cases, particularly relating to actual events and situations in management areas.All cases will undergo a process of blind peer review. The case should clearly focus on management concerns. It should be constructed according to the Author's Guidelines. Case Abstracts are limited to 150 words maximum. The extended abstract should be between 1,500 and 2,000 words in length. It should be typed on A4-sized paper using Times New Roman 14-point headings and 12-point body text. At least one of the writers must be registered in order for the case to be presented at the conference. Cases submitted in absentia or not presented will not be considered for publishing. Both the Case Abstract and the entire Case should be emailed to ficc@fsm.ac.in as a word attachment.
---
Format
for Extended Abstract
The first page should include the Case Title, the Case Study Domain, and Author Details with contact numbers and email addresses. Case Abstract within 150 words. The length of the extended abstract should be 8 (maximum) pages. This limit includes the abstract, body of the text, notes, and exhibits. The extended abstract should include the following headings:
Abstract; Objective; Functional Area of the Case and Keywords (3-4); Introduction; Main Issues; Main Body (support information such as tables, figures, and graphs.); Conflicts (if any), Decision Alternatives etc.; Closing Section; Citations and sources of information.
---
Important Dates
Important Dates
| | |
| --- | --- |
| Pre-conference Case Writing Workshop | 8th April, 2023 |
| Last Date of Submission of Extended Abstract | 8th May, 2023 |
| Last date of Submission of full case study | 22nd May, 2023 |
| Conference Registration Closes | 22nd May,2023 |
| Conference Dates | 2nd-3rd June, 2023 |
Organizing Team
Registration Fees
| | |
| --- | --- |
| Participants | Fees with GST |
| Academicians | ₹2360/- |
| Research Scholars (RS) | ₹1770/- |
| Industry professionals | ₹3540/- |
| Students (UG/PG) | ₹1180/- |
| Foreign Academicians/RS | $75 |
Registration Closed
| Name of Beneficiary | Account No | IFSC Code | Bank | Branch Address |
| --- | --- | --- | --- | --- |
| FORE School of Management | 910010002240661 | UTIB0000015 | Axis Bank Limited | Green Park, New Delhi – 110016 |
| MICR Code | SWIFT Code | IBAN |
| --- | --- | --- |
| 110211003 | AXISINBB015 | DE81501108006231605392 (Required if payment is in EURO) |
FICC Registration Links: (Registration is closed.)
Online Payment Link for FICC Registration Fees (Payment gateway is closed.)
Registration fee is payable only online in favour of FORE School of Management, New Delhi. On successful payment is made, the Transaction ID will be generated by the online system or the Bank. This ID along with a screenshot of the transaction must be mailed to ficc@fsm.ac.in. A registration confirmation mail will be sent within 7 working days once payment is confirmed.
MODE OF CONFERENCE: ONLINE.
Contact Us
Address
Adhitam Kendra, B-18, Qutub Institutional Area, New Delhi – 110016 (India)