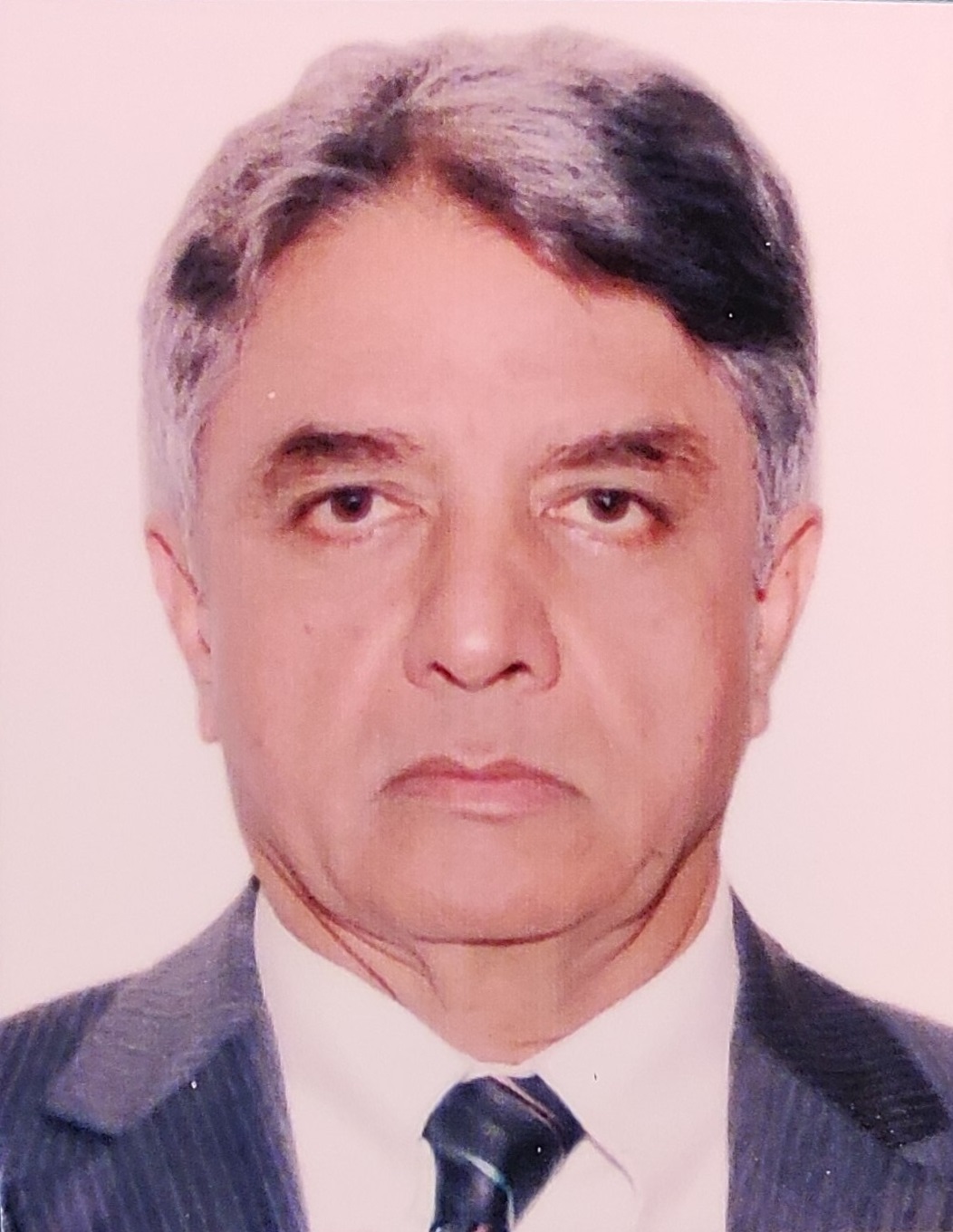 Shri Vinod Kumar Duggal, Former Governor of Manipur & Mizoram; Chairman, Saket Hospital Committee/Max Smart Super Speciality Hospital, New Delhi will be the honorable Chief Guest at the Convocation Ceremony.
Biodata of Shri Vinod Kumar Duggal
Date of Birth: 01 Nov 1945.
Graduated from Delhi University in 1965.
Joined Indian Army in 1965 and took part in early operations of Bangladesh Liberation War along with Mukti Bahini on Sylhet Border from February to July 1971 as acting Battery Commander (Senior Captain).
Appeared in the Civil Services examination in 1970; was selected and joined Indian Administrative Service in July 1971 (with seniority of 1968 Batch).
Some of the important positions held during nearly 50 years long Government service career (including the Army Service):

District Magistrate and District & Sessions Judge, Aizawl (Mizoram) in mid-70s when Mizoram was facing severe militancy. The first peace MoU between Mizo National Front and Govt. of India was signed in late 1976 when I was District Magistrate there. Was also concurrently District & Sessions Judge during which time tried several critical and important insurgency/murder etc. related cases. Many of them ended in conviction in which some of the accused were awarded even life sentence by me.
Worked overseas in Commerce Ministry assignment in Australia (Australia, New Zealand, Fiji) from 1979 83.
Served with Commonwealth Secretariat, London as Tourism Advisor in the Caribbean from 1989 93.
Advisor to Administrator, Union Territory of Chandigarh/Governor of Punjab (1993 95). Looked after all areas/fields of Public Administration i.e. Health, Education, Finance, Industry, Tourism, Law-n-order, Internal Security etc.
Commissioner, Municipal Corporation of Delhi from 1996 to 2000 (there was only one MCD at that time) during which period I held concurrent charge of General Manager, Delhi Electric Supply Undertaking/Chairman, Delhi Vidyut Board and Delhi Jal Board (then Delhi Water Supply and Sewage Disposal Undertaking) for a long period. Also handled Slum Department, Health Department, Education Department, Construction of Roads, Horticulture, Engineering Department, Property Tax Department and so on besides being Director on Delhi Tourism Board.
Development Commissioner and acting Chief Secretary of Goa and Managing Director, Goa Tourism during 1986-87.
Joint Secretary, Ministry of Food & Civil Supplies (1987 88). Was on Board of Central Warehousing Corporation and Modern Food Industries Ltd.
Additional Secretary, Ministry of Commerce (2000 01). Was on Board of MMTC, STC, PEC etc.; very large PSUs and monitored their growth.
Director General, Tourism and Ex-Officio Additional Secretary, Ministry of Tourism and Culture (2001 2002).
Special Secretary, Ministry of Environment & Forests (2002 03).
Secretary, Ministry of Steel (2003). Looked after SAIL, Rashtriya Ispat Nigam, NMDC, etc.
Secretary, Ministry of Water Resources (2003 05). (Concurrently held charge of Secretary, Department of Drinking Water Supply also for a long period) and looked after PSUs of these two Ministries.
Was appointed Union Home Secretary in March 2005 a position which I served upto March 2007. Concurrently held charge of Secretary, Department of Justice for these two years.

After superannuation served in the rank and status of Minister of State, Govt. of India as:

Member, Commission on Centre State Relations (2007-2010); The Commissioner prepared detailed.
Member Secretary of the Committee for Consultations on the situation in Andhra Pradesh (2010-2011); the Andhra Pradesh – Telangana issue.
Member, National Disaster Management Authority (2012-2013) during which time handled and coordinated rescue & relief operations post the major Uttarakhand disaster and assisted & advised the State Government in the preparation of reconstruction and rehabilitation Plan. Likewise, monitored the efforts on the management of Cyclone Phailin in Odisha in October, 2013.

During 2011-2012 was Member of the high level Task Force on National Security and as Chairman of the Internal Security Challenges Group. Submitted the Report in May, 2012.
Was appointed as Governor of Manipur in 2013, the position in which I served for about one year. Held concurrent charge of Governor of the State of Mizoram also for a few months.
After finishing innings as Governor in September, 2014 worked as Member of the Advisory Group of International Experts to World Health Organisation, Geneva in 2015-16.
Presently, devoting time to the following positions:

Member, Advisory Council of Bharti Institute of Public Policy and Administration (BIPPA) Mohali / Indian School of Business (ISB), Hyderabad.
Chairman, Twenty 4 Ventures (24 Secure) a leading security & Technology Company.
Chairman, Saket Hospital Committee/Max Smart Super Speciality Hospital, New Delhi.
Chairman Emeritus, UK Paints (India) Pvt. Ltd. holding company of Berger Paints India Ltd.
Chairman, OYO Hotels Advisory Council.
Chairman, VFS Global Advisory Council.
Consultant/Advisor to a couple of major Travel & Tourism business related companies.

Other than the above; routine activities include;

Working for/helping the needy and the poor.
Golf.
Bridge.