About Us
The strategy area at FORE School of Management deals with disseminating the framework and drivers of value creation and sustainable competitive advantage in today's enterprises with a vision for the future. The area offers a wide range of subjects to groom students to operate in a complex business environment while maintaining strategic differentiation from competitors. Following the need to have employment generators, the area also addresses the need to sensitize the students to the basics of strategic entrepreneurship. The area offers separate courses on mergers and acquisitions, and joint ventures to explain how business entities can consolidate or come together for strategic value creation.
On a pedagogical level, the area experiments with its offerings in the form of a software-based business simulation course that allows students to get hands-on experience of problem-solving in a dynamic environment. On the other hand, the area offers two courses that use a toolkit-based complex problem-solving approach to tackle real-life business scenarios.
The area undertakes research and consulting in strategic analysis of industry and environment, business growth and diversification, strategy implementation, turnaround strategies, technology transfer, trans-national investments, competitive intelligence, frugal innovation, sustainable enterprises, entrepreneurship, and design thinking tools.
Faculty Members
The Strategy area consists of the following members
The strategy area at FORE School of Management has four full-time faculty members with considerable exposure in corporate and academia. All the faculty members hold Ph.D. in various domains of strategy and entrepreneurship from institutions of repute, along with a proven track record of publications in leading journals, scholarly book publishing houses, and case centers and presentations at reputed international conferences. The faculty is well-versed in various pedagogical tools to enhance students' learning potential.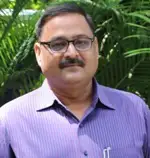 Prof. Anil Kumar Singh
PhD, University of Lucknow; UGC-NET; PGDBM (Marketing); M.Phil (Labour Studies), MBA (Finance); LL.B. (General), Kanpur University.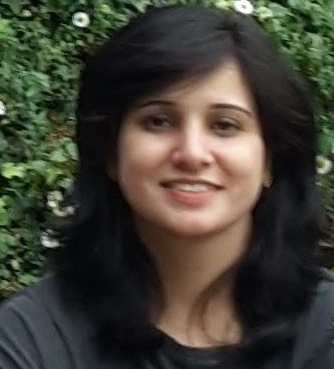 Prof. Aarti Singh
Ph.D., IIT Delhi; M. Tech. (Energy Management), SEES, DAVV Indore; B. Tech. (Biotechnology), BU Jhansi.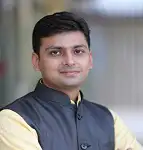 Prof. Mukul Joshi
Ph.D. (IIT Kanpur); MBA (IIT Kanpur); B.Tech. - Mechanical Engg. (NIT Jalandhar)

Prof. Vinod Thakur
PhD, IIM Lucknow; MBA, Symbiosis International University; B Tech, Kurukshetra University
Courses offered by us
The courses offered are in line with the expectations of the corporates and are designed to equip students with logic-based problem-solving skills much needed in the contemporary challenging business environment. The area offers two core courses during the first year of the PGDM program. These courses provide a basic understanding of strategy formulation and implementation in established organizations and innovative new ventures. Further, the area offers eight elective courses to students covering industry-oriented content from strategic management, innovation, and problem-solving.
Core Courses
► Strategic Management : 3.0 Credits
► Strategic Entrepreneurship and New Age Business Models: 1.5 Credits

Elective Courses
► Strategists' Toolkit and Competitive Intelligence: 3.0 Credits
► Creativity and Design Thinking for Strategic Value Creation: 3.0 Credits
► Strategy Business Simulations using CESIM: 3.0 Credits
► Strategic Innovation: Building & Sustaining Business Ecosystems: 3.0 Credits
► Mergers & Acquisitions: 3.0 Credits
► Strategic Alliances and Joint Ventures: 1.5 Credits
► Strategic Analysis and Globalization: 3.0 Credits
► Current and Emerging Trends in Strategic Management: 1.5 Credits

FPM Level Elective Courses
The area also offers FPM-level elective courses that expose the research scholars to the state of art developments in research in strategic management, both in theory and methodologies.
► Origin and Evolution of Strategic Management and the Associated Research Philosophies: 3.0 Credits
► Qualitative Research Methodologies: Application for Research in Strategic Management: 3.0 Credits
► Strategic Innovation: Building & Sustaining Innovative Ecosystems: 3.0 Credits

Executive Education (EE) and Management Development Programs (MDPs)
The area offers customized as well as open Management Development Programs (MDPs) to address the need of practitioners and managers working in different types of organizations, on the following topics:
► Value Creation By Leveraging Frugal Philosophy & Innovation
► A Consultants Tool-Kit for Solving Strategic Problems & Enhancing Business Performance
► Disruption Dynamics in New Age Business Models and Value Configuration
► Design Thinking for Strategic Problem Solving and Value Creation
► A Tool-Kit for Managing Waste and Sustainability for Enhancing Business Performance
► Intellectual Asset Management for Scientists, Engineers and Business Managers

Student Workshops
In the past, the area faculty members have offered the following hands-on workshops (or Seminar Courses) to the students:
► Workshop on Inside-Out Design Approach to Business Model Innovation (BMI)
► Demonstrative Workshop on Basics of Intellectual Property Rights (IPRs)
► Introductory Workshop on Analysis of Experiential and Qualitative Data