About Us
The Area of Economics and Business Policy has a multifaceted team of faculty members with research and teaching interests that covers an extensive range of fields. The area offers wide variety of subjects viz., Managerial Economics, Macroeconomics & Policy, Corporate Social Responsibility and Sustainability, Business Ethics and Governance, Legal Aspects of Business, Public Policy and NGO Management, Social Enterprise and Sustainable: Development in Emerging Economies, Foreign Trade and Exchange Market, Macroeconomics for Business, Industrial Organization, Public Economics, Development Economics. The faculty is highly committed to maintain high quality and excellence in the current education system by creating an effective learning environment and increasing the learning potential of students. Besides, the team is engaged in rigorous research work which is reflected in their quality publication. The team has expertise in analyzing both primary and secondary data. The area is also actively engaged in professional activities and consultancies.


Faculty Members
The Economics and Business Policy area consists of the following members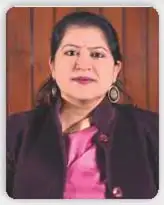 Prof. Shallini Taneja
FPM, MDI-Gurgaon; M. Phil (Economics), MKU; MBA, VMU; M.A (Economics); B.Com, Panjab University.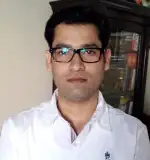 Prof. Basant K Potnuru
PhD, JNU; M.Phil, JNU; M.A. (Economics), Berhmpur University; B.A. (Hons.), Berhmpur University.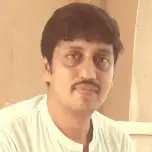 Prof. Roopesh Kaushik
PhD, Indian Institute of Technology Kanpur; M.Phil. (Economics), School of Economics, Devi Ahilya University, Indore (M.P); B.A. (Economics, Philosophy, English Literature),Indore Christian College, Devi Ahilya University, Indore, (M.P.).
Courses offered by us
The Economics & Business Policy Area faculty offer the following Core and Electives courses in various programs.
Following is the list of Core Courses and the associated Credits offered to the students in the First Year.Term-1
► Managerial Economics (ME) : 3.0 Credits

Term-2
► Corporate Social Responsibility & Sustainability: 1.5 Credits
► Legal Aspect of Business (LAB) : 1.5 Credits

Term-3
► Business Ethics and Governance: 1.5 Credits
► Macroeconomics and Policy : 1.5 Credits

List of Elective Courses offered by the Area
► Social Enterprise and Sustainable Development in Emerging Economies: 3.0 Credits
► Foreign Trade and Exchange Market: 3.0 Credits
► Public Policy for NGO Management: 3.0 Credits
► Industrial Organization: 3.0 Credits
► CIS in Economics and Business Policy: 3.0 Credits
► Principles of Sustainable Business: 1.5 Credits

Publications
● Potnuru, B. (2020), "SDG Targets on Maternal and Child Health and Access of Doctors in India", International Journal of Healthcare Management, 13 (sup 1), 414-421. https://doi.org/10.1080/20479700.2018.1563266

● Potnuru, B. and Khadria, B. (2019), "Have the London Dreams of Indian Doctors Come to an End", in India Migration Report 2018: Migrants in Europe, Editor: Irudaya Rajan, Routledge, London,.

● Potnuru, B. (2017), "Aggregate Availability of Doctors in India: 2014-2030", Indian Journal of Public Health, Vol. 61, Issue 3, July-September 2017. Pp. 182-187. https://www.ijph.in/text.asp?2017/61/3/182/214809

● Potnuru, B and Sam, V. (2015), "India-EU Engagement and International Migration: Historical Perspectives, Future Challenges and Policy Imperatives", IIMB Management Review, Vol 27, Pp. 35-43. https://doi.org/10.1016/j.iimb.2015.01.001