About Us
"Finance is the blood of a business" is a commonly accepted piece of wisdom. Finance is indeed one of the most critical sectors of economy and thus knowing how to manage it is a sought-after skill in today's times. The demand for financial skills has always been cosmic which has led to an increase in the number of students opting for education in the finance domain in the present times.
The Finance and Accounting Area of FORE has a rich blend of academic and industry experience in its faculty. Faculty is actively engaged in all three facets: teaching, research and executive education. Faculty bring in their industry experience to classroom relating to different domain areas in finance supported by case studies, simulations, learning through excel and other software. Finance subjects impart knowledge across a wide spectrum from basic accounting, financial management to electives which are reviewed every year and based on 'need of the hour'. In addition, seminar sessions are conducted by the faculty on contemporary topics which are not covered in the regular curriculum to enhance the knowledge of the students.
Apart from academics, the area holds various interactive sessions with eminent corporate and industry leaders through its FORE Economics and Finance Forum (FEFF) that ensures holistic development of the students.
Faculty in the area publish research papers and cases in reputed national and international journals. The area is actively involved in executive education through management development programs, both open and customized.
Faculty Members
The Finance and Accounting area consists of the following members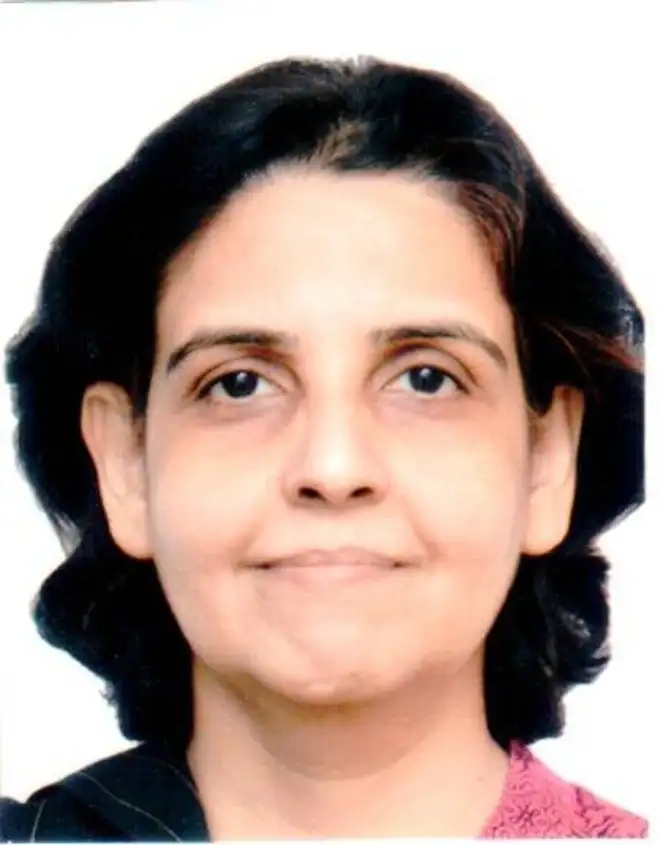 Prof. Vandana Gupta
PGDM IIM Ahmedabad, PhD Finance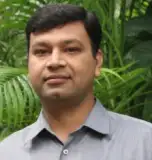 Prof. Himanshu Joshi
Ph.D., M.B.A (Finance); B.Sc. (Mathematics), CCSU Meerut. FDP (IIM- Ahmedabad); Specialist Diploma in Credit Risk Management, NUS Singapore.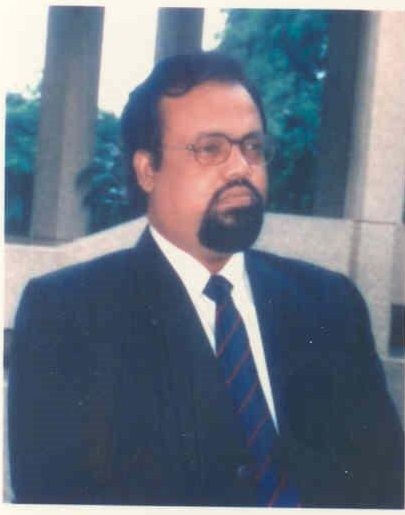 Prof. Ambrish Gupta
FCA (Institute of Chartered Accountants of India), Ph.D., M. Com., CCIT (IBFD, the Netherlands)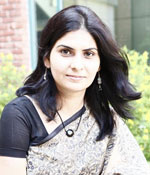 Prof. Pratibha Wasan
PhD, FMS, University of Delhi; UGC NET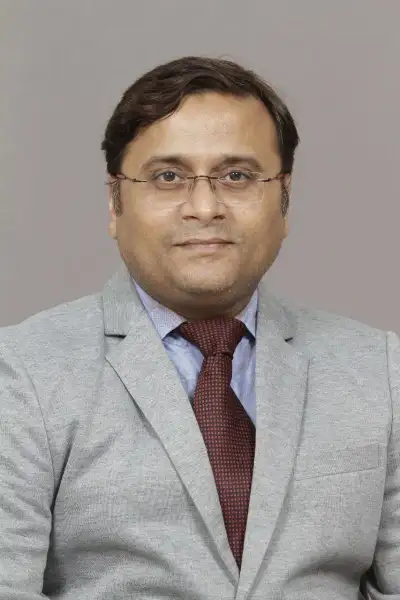 Prof. Vikas Pandey
FPM Indian Institute of Management, Lucknow (Finance and Accounting), MBA, ICFAI Business School Hyderabad, B. Tech (Textile Technology) Government Central Textile Institute Kanpur.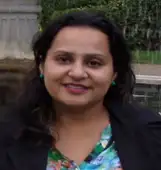 Prof. Vandana Bhama
Ph.D (Finance), Department of Management Studies, IIT Delhi; MBA (Finance). Regional Institute of Management (RIMT), Mandi Gobindgarh, Punjab; B.Com (Hons), Mata Gujri College, Sirhind, Punjab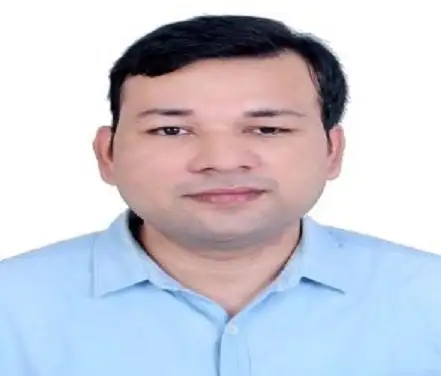 Prof. Gaurav Gupta
Ph.D., IIT Kharagpur; CFA, ICFAI University, Tripura; M. Com, MJP Rohilkhand University, Bareilly; B. Com, MJP Rohilkhand University, Bareilly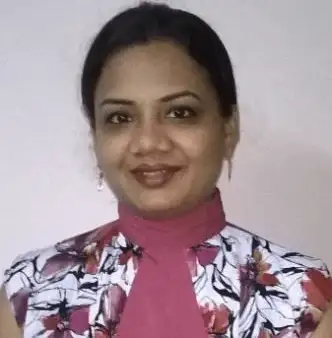 Prof. Samta Jain
Ph.D., IITD; M. Com, Delhi University; B. Com(H), Delhi University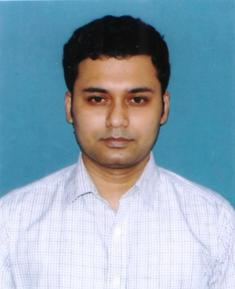 Prof. Aditya Banerjee
PhD, Indian Institute of Management Ranchi (Accounting and Finance Area); MBA (Finance), Bengal Engineering and Science University, Shibpur (IIEST); PGD in Securities Markets, Indian Institute of Capital Markets; BCom, University of Calcutta.

Prof. Tarun K. Soni
FPM National Institute of Financial Management (Finance), M.B.A. (Finance and Business Economics); M. A (Economics); UGC-NET, B. Com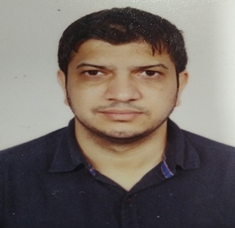 Prof. Bhaskar Chhimwal
Ph.D., IIT Bombay; M.B.A. (Finance), FMS, BHU; M.Sc. (Applied Physics), G.B. Pant University of Ag. & Tech., B.Sc. Kumaun University.
Courses offered by us
The following core courses are offered to the batches in Term-1 and Term-2 which are common across the PGDM-FMG, PGDM-IMG, PGDM-FM and PGDM-BDA.
► Financial Accounting- Term 1
► Corporate Finance- Term 2
In Term-3 Specialization Area Pre-requisite (SAPR) offered are as follows:
► Management Accounting (PGDM-FM)
► Financial Reporting and Analysis (PGDM-FM)
► Financial Markets, Institutions and Services PGDM (FMG & IMG)
The elective courses offered are as follows:
| Term-4 | Term-5 | Term-6 |
| --- | --- | --- |
| Equity Valuation & Portfolio Management | Fixed Income Securities and Structured Products | Behavioral Finance and Wealth Management |
| Investment Banking | Project Appraisal & Financing | Applied Financial Risk Management |
| Financial Derivatives | | Financial Strategies for Value Creation (IIP) |
| Commercial Banking Practices and Treasury Management | | Credit Risk Management (IIP) |
PGPX courses offered are:
Term
Subjects
Term-1
Financial Accounting
Term-2
Corporate Finance
Term-3
Financial Reporting and Analysis
Term-4
Security Research and Portfolio Management
Project Appraisal and Financing
Financial Derivatives
Management of Financial Services
Activities (including panel discussions/seminar activities by the faculty members) during 20-21
During the academic year 2021-22, the faculty had taken the following activities
► Faculty invited as an expert for a Panel discussion on 'Future of Research: Collaboration between Industry and Academia', in the International Conference hosted by JIMS Rohini on December 18th, 2021 at its Rohini campus
► Faculty invited as a resource person for the event -the online mega workshop on "Idea Generation to Business Plan" organized by the Centre for Entrepreneurship Development (CED) FORE for a session on "Financial Plan"
► Faculty invited as a speaker to address Australian and Indian Entrepreneurs, on the topic of " Obtaining and Managing Money" in a webinar arranged by the University Business School in association with Western Sydney University under the aegis of India-Australia Council on the theme of "Connecting Women Social Entrepreneurs-Bringing India and Australia Together".
► Faculty invited as a member of the academic panel by the Federation for World Academic (FWA) annual conclave on the theme of "Leveraging Lockdown Learnings: Implications on Teaching-Learning"
Seminar course conducted by FORE Economics and Finance Forum (FEFF) –
1. 'Detailed view of U.S Tech Markets' by Mr. Perth Parikh, Head- Relations and Founding Member Finshiksha
2. 'Basics of Tableau and Data Analytics' by Mr. Gunvir Singh Quami, Senior Data Analyst
Publications
During the academic year 2021-22, the faculty had taken the following activities
● Wasan, P. & Mulchandani, K. (2022). Do Changes in Deferred Revenue Indicate Future Financial Performance? Evidence from India; Journal of International Accounting, Auditing and Taxation

● Gupta, G. (2022). CEO's age and investment-cash flow sensitivity. Managerial and Decision Economics, 1–13

● Gupta, G. (2021). CEO's educational background, economic policy uncertainty and investment-cash flow sensitivity: evidence from India, Applied Economics

● Gupta, G., Mahakud, J. and Verma, V. (2021). CEO's education and Investment-cash flow sensitivity: An empirical investigation

● Repercussions of COVID-19: is the Indian economy Setting up for a perfect crisis? Sayantan Kundu, Aditya Banerjee, Amarendu Nandy. Tianjin Daxue Xuebao (Ziran Kexue yu Gongcheng Jishu Ban)/Journal of Tianjin University Science and Technology Vol:54 Issue:12

● Joshi, H. (2021). Cash holdings or net debt: What matters for firm's financial policies? Evidence from India, Indian Journal of Finance

● Joshi, H., & Chauhan, R. (2021). Determinants of price multiples for technology firms in developed and emerging markets -Variable selection using shrinkage algorithm, Vision – The Journal of Business Perspective

● Bhatt, P., & Joshi, H. (2021). 'Stakeholder' and 'resource' labelled employee treatment practices and firm performance – an integrative review and implications for future research. International Journal of Indian Culture and Business Management.

● Gupta, Vandana (2021) Evaluating the Credit Quality of NHPC with EIIF Analysis, Case Centre, 121-0081,2021

● Gupta, Ambrish (2021) Nestle India Ltd: Assessment of Financial Impact of Related Party Transactions on the Reporting Entity Case Centre, 121-0076-1, 2021

● Gupta, Ambrish (2021) Reliance Industries Limited: Impact of COVID-19 on the Financial Statements Case Centre, 121-0051-8, 2021