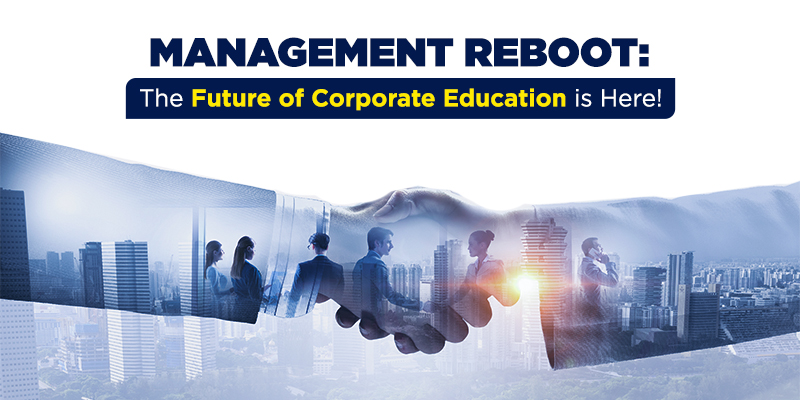 Management as Science emerged back in the early 20th century and focused on productivity and performance through standardization, division of labour and hierarchy.
In the 1970s, the focus changed to resource allocation and tools like Strategic Planning (G.E.), Growth-Share Matrix (BCG) and SWOT to formalize decisive planning processes.
Benchmarking and business process reengineering became prevalent in the 1990s, and by the 2000s, organisations started to focus on using technology for creation driven under the influence of Big Data.
Scope: India & Global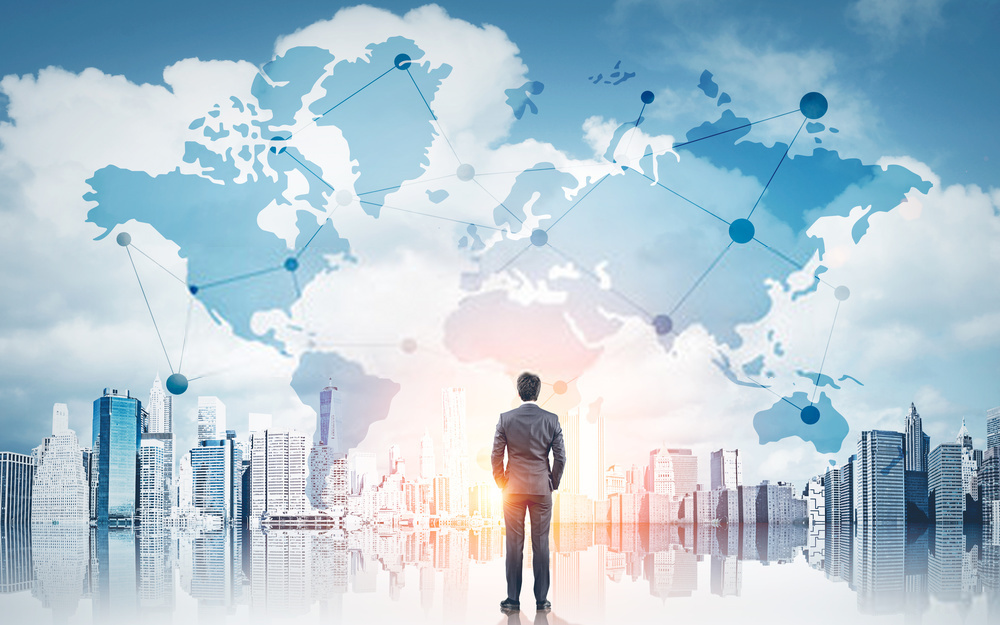 Global competition is transforming the relationship between management education and business. The accelerated technological changes, while making transactions more seamless, will augment the process of global integration. It has been said that the battles of this century will be challenged and won on the "potential of ideas." Societies will increasingly become knowledge-based and support knowledge-based industries.
Besides, under India's new educational policy – the Foreign Universities Bill is expected to hike further the number of foreign business schools in the country, leading to more solid education with global ideas.
The next factor that gives India a top edge career in management studies is the price of education. India is providing world-class learning at affordable costs. The placement of Indian students as well as of those studying in India in top-notch organizations like Apple, World Bank, Google, IBM, McKinsey, Adobe – further validates the quality of world-class education that India furnishes.
Management Education during COVID Times & Beyond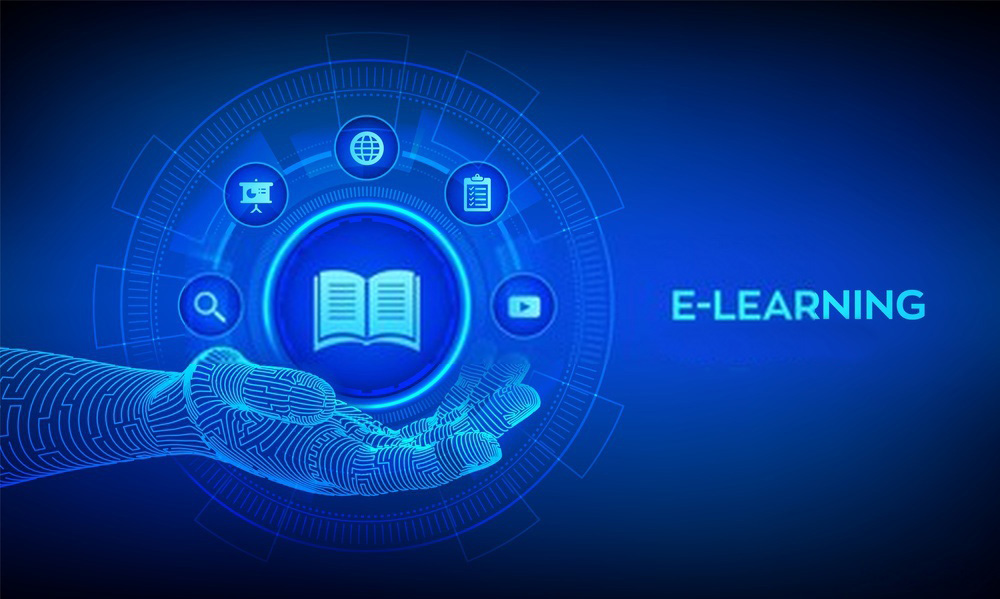 As business schools have moved to e-learning because of the pandemic, a novel pedagogy is required as both teachers and students cope while adjusting to a new medium. Online classes happen to be slower than regular classes, but the knowledge received is effective during an online session – almost the same as in a physical class.
As programs such as post-graduate diploma in management become more accessible in an online mode, there will also be the challenge of rendering experiential learning rather than functional learning, and colleges will have to find ways to do so. Embedding sustainability issues into management teaching is also essential to equip students to face the day's challenges and understand that purpose and social responsibility are necessary to maximize profits.
Management programs will be increasingly examined for their capacity to disseminate learning by doing, and they will have to keep altering the way they assess students in their courses, apart from exams and grading/ranking for projects undertaken during the program.
As internationalization proceeds unabated, there will also be a call for managers who have the cultural readiness to perform in cross-cultural scenarios. They would need empathy to fit seamlessly into multicultural teams and work with people who have lived differently from their own.
The Future Trends in Management Education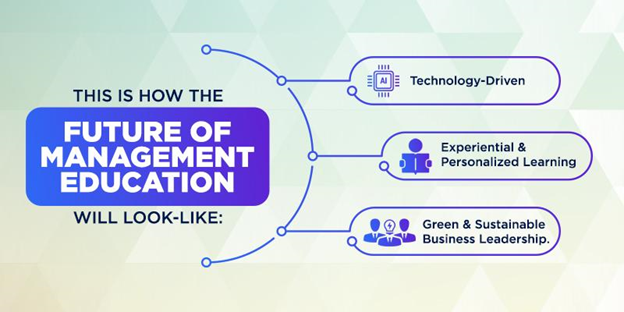 Technology will push business schools to adapt
Claiming that digital will hit campuses seems like a wrong statement. Also, business schools will be needed to continue to invest in the on-campus experiences. However, not predicting the emergence of new digital competitors would also be a mistake. Good management institutions must plan for the future by promoting new programs that gather online as well as contemporary content.
Business schools will have to focus on innovation, technology as well as purpose at a rapid pace.
Emphasis on experiential learning promotes both skill and personal maturity among students. It will prepare aspirants to exceed the industry's expectations by revealing them to the real-time markets apart from the textbook studies and the basic constructs.
Transformative technologies such as augmented, virtual, or mixed reality have facilitated immersive teaching that is more interesting as well as engaging. Immersive virtual reality is a teaching pedagogy that enables the recreation of a real-world environment promoting complex learning.
Rising demand for green business leaders
Multiple global problems, including climate change, water shortage, and public health challenges like the recent COVID-19 pandemic, require a substantial amount of public and private funding and investment globally.
The Organization for Economic Co-operation & Development (OECD) predicts that as much as $7 trillion will be needed each year up to 2030 to meet climate and development objectives. It is presumed that there will be a growing and more robust demand for sustainability and green talent in the years ahead. It is an emerging intellectual cross-disciplinary subject involving experts and scholars from environmental science and engineering, business and finance – where business schools can play a vital role to connect the knowledge and talent gap.
The lasting impact of the COVID-19 pandemic will be definitely felt throughout the business management education community in 2021. Educational institutions which are the best management colleges in Delhi, has already started using hybrid models of teaching and balancing safety measures on campus with an online teaching format – delivering the values of upskilling, networking, and career success.