TEDx
In reality, change isn't brought by heroes who can soar through the skies at the speed of light or catch a bullet between their teeth. It is the ordinary people who have the courage to do something unconventional. We at TEDxFORESchool 2020 provided a podium to these stories who cater to such change and inspire the little us that lives inside of us. Our community that celebrates this uniqueness and progressive movement invite you to be a part of this exquisite journey and serenity. It was yet another initiative by our institute to host the brightest minds and give them the platform for their ideas and encourage them to build a future that the world aspires. We had speakers who weren't afraid of falling to rise, this is why the theme for our event was "Falling Upwards".
It was a full-day event held on the 25th of January, 2020 with an audience of around 100 students, corporates, educationists and the brightest minds of our nation. The goal was to share stories on a wide range of subjects that are idea-focussed, foster learning, inspiring, and provoke conversations that matter.
The talks delivered in the event ranged from technology to education and even talked about ways to tackle the growing concern with Global Climate Change. The speakers were:
PROF. KEDAR KHARE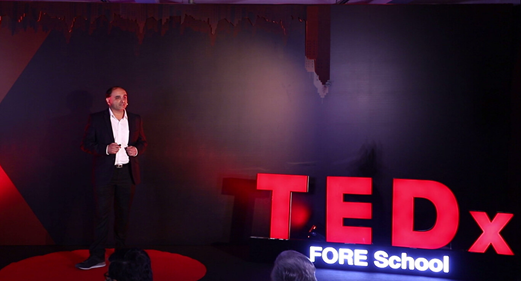 Prof. Kedar Khare | Digital Holographic Microscope: A pursuit to change the vision
A 'Vision-ary' in the truest sense of the word, Prof. Kedar Khare (IIT-D) talked about a single-shot full resolution Digital Holographic Microscope (DHM), his invention, which has made cancer detection affordable for the masses.
MADHUKAR SWAYAMBHU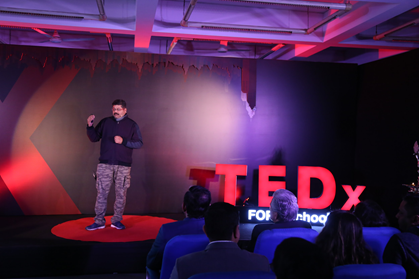 Madhukar Swayambhu | How nature helps you nurture the economy
Mr Swayambhu's secret mantra to a sustainable future? Linking economy with ecology. He talked about how one must learn and practice development in harmony with nature to have unprecedented growth.
MANIMALA ROY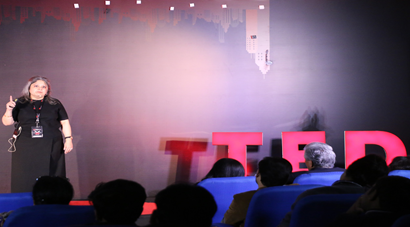 Manimala Roy | Find your Mount Everest and let the bug in your head guide you
Currently the Associate Executive Director at CBRE South Asia Pvt. Ltd., the world's leading commercial real estate services company, Ms Manimala Roy talked about this bug in her head that pushed her to try harder and to rise and fall upwards. In her talk, she urges us to find our Mount Everest and not succumb to destiny or leave it at her hands.
PANKHURI GIDWANI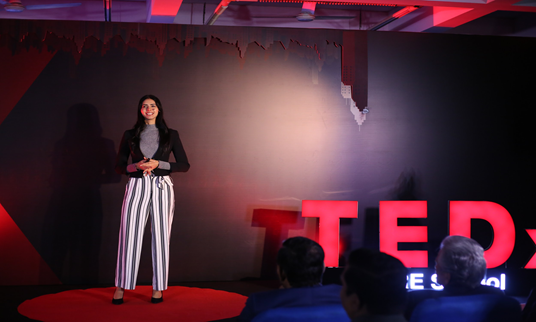 Pankhuri Gidwani | Add more than schoolwork to your homework
Ms Pankhuri Gidwani, Femina Miss Grand India 2016, is someone who was willing to add more than just schoolwork to her homework pile. She continued to push herself to excel at acting, and showed just how hard she wanted to work for it. It is inspirational to see people pursue their dreams and not compromise on other crucial aspects of life
PARINITA JAIN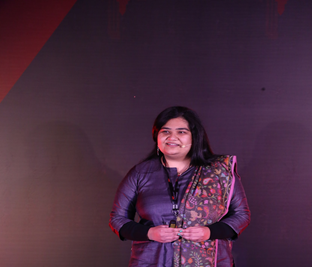 Parinita Jain | Unlocking a child's potential for a truly magical future
Ms. Parinita Jain, a truly dedicated educationalist and entrepreneur who is helping students from schools of under-served urban communities to get the direction of achieving success in life. Her organisation Alohomora, does this by not telling the kids what they should do, but by empowering them to discover their true potential.
POOJA BANERJEE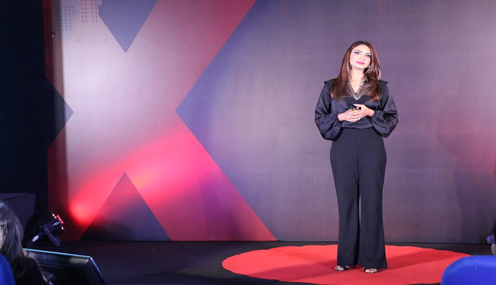 Pooja Banerjee | How 'Diving' is the only way that you can truly rise
This swimmer turned actress did not have it easy in her journey which she shares on the TEDxFORESchool platform. She talks about her falls, her adversities and how she overcame them.
SANDEEP BALAN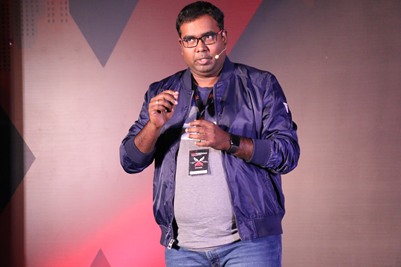 Sandeep Balan | Make that guy in the mirror your best friend
A digital marketer by the day and a writer by night, our alum, Mr. Sandeep Balan has over 12 years of experience in Digital Marketing and has written the award-winning series 'RISE', which was the only Indian selection at the LA Web Fest. In his talk he shares with us how he leaves little horcruxes in his work because his inspiration comes not from the best memories in his life but the ones that might haunt a person.
SAURABH DWIVEDI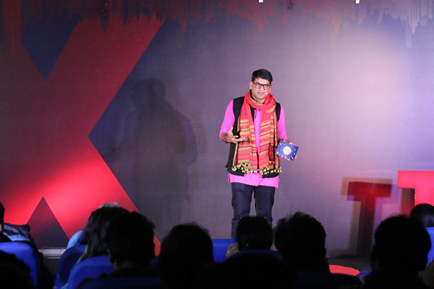 Saurabh Dwivedi | The Women who empowered me
With a following of 10.2 million subscribers on YouTube, Mr Dwivedi has built his platform Lallantop to give the mother tongues of India, a platform. In his TEDx talk Mr Dwivedi takes us on a trip through his life and shares with us that from the many lessons that life has taught him, the six greatest ones have come from observing the many women in his life.
SOMIT KAPOOR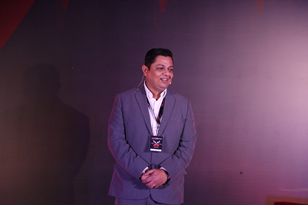 Somit Kapoor | Technological Disruption: the good, the bad and the ugly
Mr Somit Kapoor, the vice president and global head of automation and transformation at Wipro Limited, in his talk shared with us the answers to 'how a business needs to morph into a sustainable business'. He talked about the case of changing employability and the three mantras to begin a startup in today's times
SRIJAN SHARMA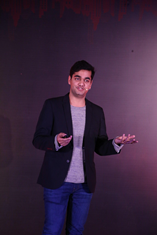 Srijan Sharma | Hemp: the eco-friendly revolution
Mr Sharma is working towards letting the world understand the potential of a plant (Cannabis) we love to blame and overcome the misconceptions associated with it. Srijan Sharma is an entrepreneur working on creative ideas with capacity to impact masses with his 100% eco-friendly consumer durables franchise
WING COMMANDER VINOD NEBB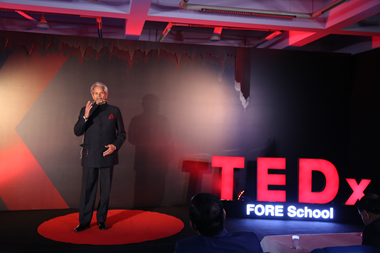 Wing Commander Vinod Nebb | Rising or Falling? it's all in one's perception!
Wing Commander Vinod Nebb is not just acknowledged as a true patriot, but a national hero. With the unique distinction of being awarded 2 Veer Chakras for his role in the 1965 and 1971 wars with Pakistan, Wing Commander Nebb shares with us how one can achieve almost anything in his life, if his perception is right. He talked about how perception plays a key role in all aspects of life.