Full Time PGDM-
FINANCIAL MANAGEMENT
Programme:
This program builds a student's skills and knowledge in finance, and attempts to develop a holistic approach of management in all disciplines of Finance. The program equips the students to gain a hands on approach to Bloomberg/Thomson Reuters terminals and attempts to bridge the gap between financial theory and practice.
The total number of approved seats available for this Program is 60.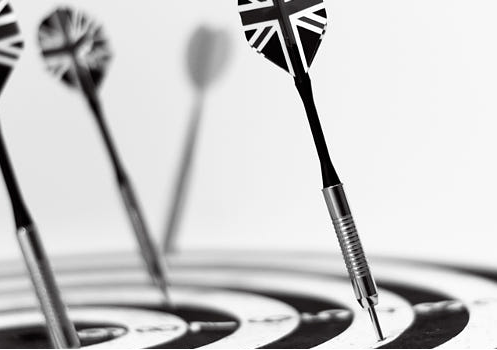 Programme Objectives:
Familiarizing the students with the financial environment of business, especially the financial markets
Equipping students to gain insight into equity research, financial services, and investment banking services.
Developing conceptual framework for regulatory environment with respect to financial markets and institutions.
Developing analytical skills and knowledge base of students for risk management and operations and econometrics.
Eligibility:
The candidates fulfilling the following criteria are eligible for the programme-
The candidate must hold a Bachelor's degree with minimum 50% marks in aggregate of all the subjects studied at any of the Universities incorporated by an Act of Central or State Legislature in India or other Educational institutions established by an Act of Parliament or declared to be deemed as a University under Section 3 of UGC Act 1956 or possess an equivalent qualification recognized by the Ministry of HRD, Govt. of India. The Bachelor's degree or equivalent qualification obtained by the candidate must entail or minimum of 3 years of education after completing Higher Secondary Schooling (10+2) equivalent.
Candidates appearing for the final year degree examination in the year 2020 can also apply subject to furnishing the proof of having passed graduation by Thursday, October 1, 2020 and obtaining minimum 50% marks in aggregate total of all the subjects studied failing which the provisional admission will be cancelled and no fee will be refunded in lieu thereof.
A candidate must appear in CAT-2019, XAT-2020 or should have a valid GMAT score in a test taken between 1st January 2018 and 20th January 2020.
Selection Procedure:
The Institute has a robust selection procedure for admission to the programme and it includes-
1

Short-listing on the basis of CAT/XAT/GMAT Score.

2

Written Ability Test (WAT), Business Awareness Quiz (BA-Q), Extempore and Personal Interview (PI).

3

Final selection on the basis of CAT/XAT/GMAT score, performance in the WAT, BA-Q, Extempore, PI, academic performance and work experience.
Some selection criteria may be added/removed as considered appropriate by the Institute. The final criteria for selection shall be informed to the candidates before the selection process.
How to Apply
Candidates interested in applying are requested to note the following-
Candidates can apply online http://admissions.fsm.ac.in/. For online application submission candidates need to pay either through net banking or credit/debit card.
Applicants need to pay the application fee as mentioned below.
| No. of Programmes Applying for | Base price in Rs. | 18% GST | All-inclusive Application Fee in Rs. |
| --- | --- | --- | --- |
| One programme | 1,650 | 297 | 1,947 |
| Two programmes | 2,500 | 450 | 2,950 |
| Three Programmes | 3,300 | 594 | 3,894 |
The above amounts are only applicable if you apply for multiple programmes at the same time in the same application form.
In case, you apply for the other one or two programmes at a later stage, the full application fee for one or two programmes as mentioned in the table will apply.
Candidates applying under Company Sponsored Category need to download the format from the website and submit the Company Sponsored Certificate in the given format within the stipulated timeframe.
Candidates shortlisted for the "Selection Process" must review their Application Form compulsorily before appearing for the selection process.
Programme Fees
The programme fee is detailed below-
Category

Fees

Installments

Self Sponsored Category

Rs.15,98,000
(Fifteen Lakh Ninety Eight Thousand Only)

4 equal installments of Rs.3,99,500 each

Company Sponsored Category

Rs. 23,97,000
(Twenty Three Lakh Ninety Seven Thousand Only)

4 equal installments of Rs. 5,99,250 each
The fee includes compulsorily attending an International Immersion Programme, tuition fee, examination fee, extra and co-curricular activities, library, books and reading material, IT Services etc.
The 1st installment needs to be paid by the last date mentioned in the Offer Letter and subsequent installments (2nd to 4th) as per instructions given by the PGP Office.
A one-time Registration Fee of Rs. 22,000 (Rupees TWENTY-TWO Thousand only). Including a) Rs. 5,000 towards Security Deposit (refundable), b) Rs. 3,000 towards Library Security (refundable), c) Rs. 5,000 towards Medical Insurance with Personal Accident Policy for 2 years, d) Rs. 2,000 towards Journal subscription for 2 years, and e) Rs. 7,000 towards Student Activities charges.
Scholarships are offered to needy students with excellent academic performance. For more details please follow the link Merit-cum-Means Scholarships.
The students are provided with ample opportunities to engage in a variety of co-curricular activities for their holistic development.
The Institute's placement activities and compensation offered to the students matches the best that the industry offers.
The candidates must note that in case of withdrawal from the programme, the refund will be made as per AICTE Guidelines.
General Instructions:
The admission is subject to verification of the original documents and approval of the graduation degree by UGC/AICTE/AIU.
The Institute reserves the right to change any information mentioned above.
Note: In case of a dispute, the jurisdiction would be Delhi only.