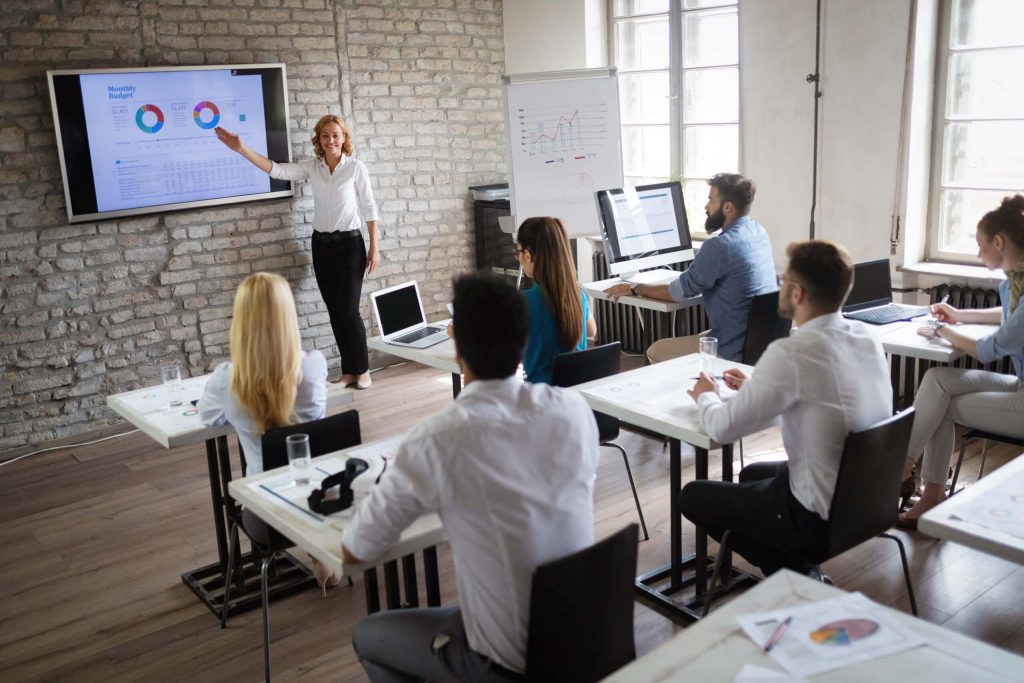 Employees are the most significant assets of any organisation who can drive the company toward success. Hence, it's vital for companies to ensure that their employees stay updated about industry trends and cultivate the appropriate proficiencies required for their growth. Corporate training programs are tools engaged by businesses to help their employees gain the necessary industry know-how to help them excel at work and add value to the company.
Employees often work in tandem with the company's goals and achieve them through the abilities they develop during these programs. This article will delve deeper into what a corporate training program entails and why corporate training is important for employees.
What Is A Corporate Training Program?
A corporate training program is a company's investment in their employees where the latter are trained with additional knowledge and skillsets to boost their performance at the workplace. Every company strives to rise above the curve, and talent development is at the core of this progressive journey. Companies can bridge the gap for skilled workers by educating their employees and equipping them with the necessary tools. Consequently, employees tend to stay longer with organisations that invest in them and offer them learning opportunities.
Why Corporate Training Is Important For Employees?
Corporate training programs for employees are an excellent way to enhance the workforce's abilities and keep them motivated to do better. A 2018 LinkedIn survey showed that 90% of organisations offered digital learning opportunities to allow employees to train at their own pace. The importance of corporate training can be understood from the points below:
Upgrading Knowledge
It helps employees gain new-age knowledge about emerging technologies, internal-external operations, industry trends, etc. and cultivates their technical and soft skills required for futuristic challenges. Through corporate training programs for employees, companies can prepare them for a dynamic business environment.
These programs significantly boost efficiency in the workplace, making employees more productive and, in turn, aiding the company's progress.
The next generation of the workforce requires workplace flexibility, growth opportunities, and a sense of purpose. Through training programs, organisations can offer professional value-addition to their employees and significantly reduce their employee turnover.
Leadership Best Practices
Corporate training programs motivate employees to aim for leadership roles by equipping them with comprehensive knowledge of best practices in the industry. Workforces gain competent tools to augment their professional perspectives and sync them with the new-world needs.
Harmonious Corporate Culture
These programs promote a harmonious corporate culture with synergy across units. It helps develop a unified mindset that allows seniors and juniors to stay on the same page and execute decisions synchronously. Companies can spread a sense of belonging among employees and boost their morale by investing in their staff.
In Conclusion
Companies often identify the employees' point of need when offering programs to take them to the next level. In contrast, some others ensure that the programs are available throughout the year. Corporate training programs for employees can also be customised as per the organisation's requirements. For instance, FORE School of Management offers tailor-made short and long-term programs for entry-level to leadership-level training. Nevertheless, corporate training is a crucial necessity for companies to rise to the top.