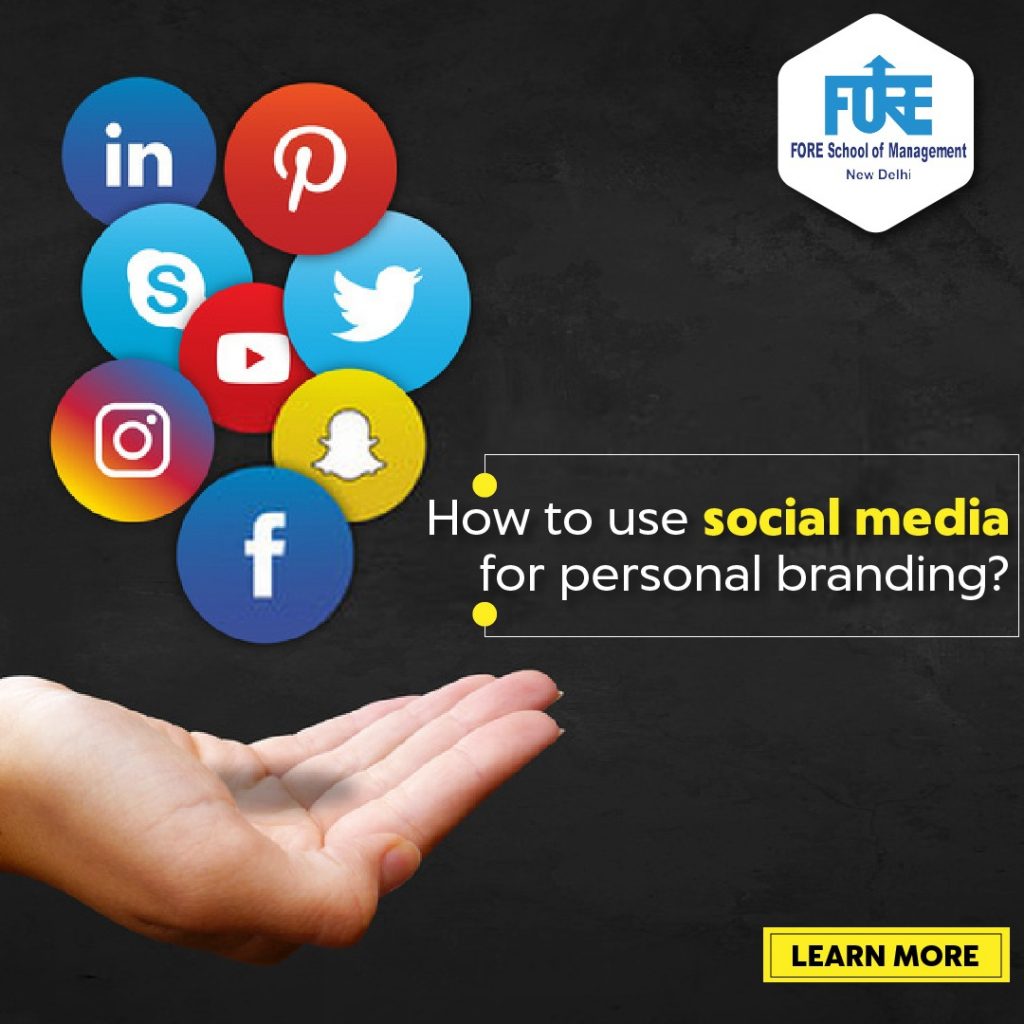 Social media may help you construct a personal brand, build an image, and stand out in your field. Marketers from all professions utilise it as a major branding strategy. Owing to the numerous benefits it provides to one's commercial and professional goals, personal branding on social media is becoming increasingly significant.
Define Your Branding Objectives
It is critical to establish what you want to accomplish with your brand. You must have a branding objective. Do you want to establish your own company? Or do you want to set your brand/products/services out from the competition? Or do you want to make more money by increasing your sales?
Let's assume you want others to acknowledge your professional abilities, which will increase your chances of finding new employment possibilities in your sector. You might concentrate on improving your LinkedIn profile in this instance.
You should grow your Twitter profile with influential tweets that can attract a large number of followers if you want to be noticed by a larger audience. Instagram is the place to be if you are a professional photographer. Pinterest should be your go-to resource if you're an arts and crafts specialist.
Define Your Expertise Areas
Defining your expertise is the next significant step in social media personal branding. This will aid in the definition of your brand. You must demonstrate what you stand for and how people should know you, whether it is your personal or corporate brand.
In all of your social media profile descriptions, include your hobbies and talents. They'll act like keywords, allowing your brand to show in relevant search results when people are looking for that kind of information.
Create a Powerful Brand Statement
When it comes to social media branding, you want your audience to get to know you so that they feel more connected to you. People are more likely to trust a brand or personality if they feel linked to it.
A brand statement is one method to engage with your audience in a way that defines you as a brand in a concise yet clear manner. Remember to highlight your area of expertise, the values you stand for, the objective you wish to accomplish, and the vision you embody while writing a brand statement.
Every firm needs a brand statement to help it establish itself in society or the marketplace. It isn't only for businesses, though. There are a lot of well-known people that have their brand statement.
Create a Personal Branding Strategy
Your branding on social media, like a corporate branding plan, should include a consistent content strategy. If you want to increase traffic to your website, you should concentrate on creating high-quality material that people will want to read and share regularly.
You should create a content calendar to choose what to post and when to post it. In addition, social media offers a venue for interaction. As a result, you cannot constantly advertise your company.
When it comes to social media branding, you must first establish a reputation. As an individual, your brand should provide you with more based on your experiences, expertise, and talents.
Ensure that Your Brand's Voice, Image, and Tone are Consistent
When your voice and brand message are consistent across all social media channels, you'll be able to develop a stronger and more effective personal brand.
When selecting how to identify yourself on social media, keep in mind that you want to make it easy for others to remember your name. A consistent logo with consistent design components is an example of this.
For example, if your blog has a red theme, use the same colour scheme on your Facebook and Instagram profiles. People will know you because of your own brand's emblem and consistent profile photos.
Use Social Media Features to Your Advantage
In recent years, several platforms have incorporated new capabilities to help users better engage their audiences. When it comes to social media branding, use tools like daily stories to keep your audience updated on your brand in real-time.
Story features on social networking platforms are expanding 15 times faster than newsfeeds, according to research, with over one billion people already taking advantage. Facebook, Instagram, Snapchat, WhatsApp, and YouTube have all integrated these daily tales into their platforms. You'll be able to keep your audience well informed on any device and at any time.
Use All of Your Social Media Channels to be Active and Responsive.
When it comes to social media branding, engaging with your audience through questions, debates, comments, and responses may go a long way. This might assist you in developing a solid relationship with your audience and assuring your followers' devotion to your business.
Analyse Your Branding Strategy with Social Media Analytics
It takes a lot of time and works to build a social media brand, and you'll want to make sure that the outcomes of that time and effort reflect that. To see if your branding approach is working, look at your social media statistics.
This can assist you to figure out if you're talking to the correct people and if your message is getting through. If not, you'll need to concentrate on broadening your content approach to create a stronger impression on social network users.
How FORE School of Management Can Help
FORE School of Management is conducting training programmes on various management topics including Digital Marketing. These delve into deeper insights about the benefits of personal branding through social media.
Furthermore, the FORE School of Management provides several opportunities for enhancing your brand through its diverse clubs and committees. Participating and organising events as part of the aforementioned societies will add another cap to your feather and will call for a positive addition to your final resume and LinkedIn profile.
In Conclusion
The finest venue for developing your brand is social media. It's free, big, and has a lot of promise for connecting you with a worldwide audience. Start utilising social media in your branding efforts with the strategies presented in this piece.