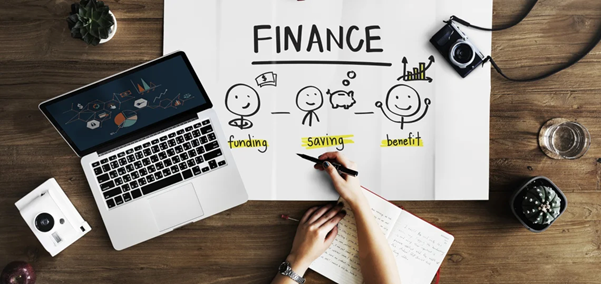 Finance is the backbone of any business. From raising capital to allocating funds to profit planning, companies depend highly on financial management professionals for running a lucrative business. A Post Graduate Diploma in Management (PGDM) specialising in Finance enables students and professionals to be proficient in financial management and build a career in the sector.
In today's fast-paced business world, the next generation of professionals requires upskilling and perspectives on the global finance world. With some of the best colleges for PGDM Finance, such as FORE School of Management, offering a complementary International Immersion Programme, students gain exposure to international scenarios and global best practices in Finance, adding to their professional acumen.
The PGDM in Finance scope for career growth is tremendous, especially with the transformations the industry is accelerating towards. This article discusses what is PGDM in Finance and its scope in the future.
What is PGDM in Finance?
"It's no longer about strategic development; it's about financial management" – Michael Diekmann
Globally, companies believe that financial management is the need of the hour and will remain so in the future. PGDM in Finance or Post Graduate Diploma in Management in Finance is a course that trains students with global financial knowledge and insights into fundamentals, concepts, and frameworks of finance management. It offers tools for the smooth economical functioning of a business.
The aim of PGDM in Finance is to raise professionals who are adept in management across all disciplines of finance. Some of the best colleges for PGDM Finance train students through a hands-on approach to bridging the gap between financial theory and practice. The curriculum in PGDM Finance is industry-oriented, developing competencies like teamwork, communication, leadership, critical thinking, and so on. The diploma allows professionals to fulfil the increasing requirements in investment management, banking, financial services, equity research, etc., making it an apt course for financial management.
The PGDM in Finance Scope for Future
The finance industry has a massive expanse that spreads across businesses, and its growth correlates to the economic growth of other sectors. A PGDM Finance degree adds value to a resumé offering students and professionals significant networking and managerial skill development opportunities required by the industry. It makes them among the most sought-after candidates for leading corporates, banks, and financial institutes who rely on the expertise gained through the diploma.
PGDM Finance career scope includes:
Financial analysts
Financial planners or advisors
Treasury
Taxation
Asset Management
Risk Management
Equity Management
Research analysts
Retail Banking
Corporate Finance
Portfolio managers
Sales & Trading
Personal Finance
And several others.
PGDM Finance students are trained to analyse financial market scenarios, evaluate data, manage capital, and offer optimum solutions. They plan a company's long and short-term targets, manage assets and securities, identify and calculate business risks, and focus not just on the financial growth but the company's overall success.
Conclusion
With the industries growing at an accelerated pace, finance management has taken precedence in business planning, opening the market for professionals in finance. PGDM in Finance or Financial Management from the right institute offers you a comprehensive understanding of the finance world. It prepares you with the required professional acumen and will help you stretch your limits to achieve a flourishing career.