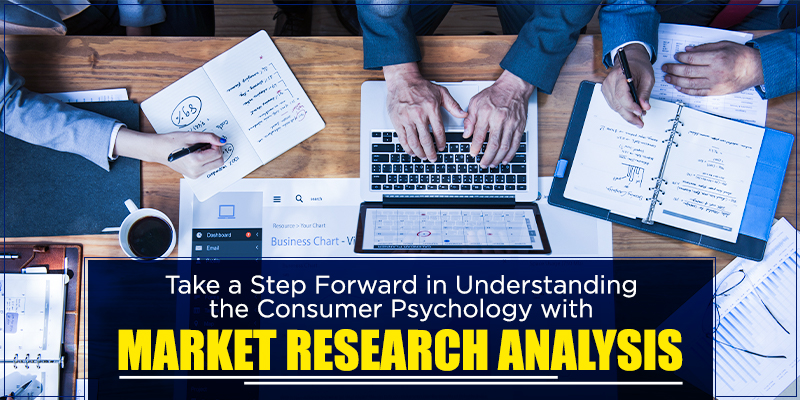 Big Data Analytics is the process of extracting the information required to make an informed decision. Big Data Analysts are required to extract the information with the use of tools and technologies that help the organisation's efficiency. Big Data could uncover important information like emerging market trends, customers' preferences, patterns of purchase and correlations between factors.
Irrespective of their size, businesses around the world have started to utilise analytic tools to determine the importance of available data and its application in improving efficiency. However, to ensure that the extracted information is reliable and effective in generating revenue, there needs to be a human touch that can operate those tools to their maximum potential.
Especially due to the expansion of the data market, there is an influx of information but not enough reliable people to sort it. The market is expected to reach approximately USD 7 Billion by 2030, a significant rise from the USD 250 Million of 2020. The expected rise in data is due to the increasing demands from the market.
The Need for Analytics for an Organisation
Few companies are still ignoring the importance of data in their growth. But a majority of companies have adopted Big Data in recent years. It has led to an increase in demand for qualified individuals. Especially since the pandemic, there has been a deficit of good analysts in the industry. The demand for data analytics jobs is expected to rise as the restrictions are lifted, and life returns to normal.
Here is how analytics helps the company:
1. Customer Experience Management
Analysts help companies enhance customer experience through the data depicting behavioural patterns. Those inputs can be implemented based on a set plan to improve the overall buying experience of the customers.
2. Enhancing Employee Experience
The same data, on the other hand, could also improve the employee experience. Analysts could determine the working pattern of the employee and assist them in adapting to the company culture.
3. Improve Overall Efficiency
Companies can also improve efficiency in production or operation with the help of data. They can identify any performance gaps and seal them with adequate information.
4. Fraud Detection
One of the rare known advantages of data is in its ability to help identify frauds. Through previous transaction data or predictive analysis, companies can gauge the risk involved and secure themselves.
This data can also help the company identify market potential and risk factors involved.
How Market Research Analytics can Determine Best Strategy For a Company
Market Research Analytics differs slightly from Big Data Analytics. Here, the information is extracted on the factors of upcoming market trends, customers and their buying patterns, target markets and marketing potential. It is specifically focused on the feedback from the market. The need for market research is growing due to its ability to vastly improve a company's strategy.
It has also become easy to collect data due to its availability through various channels. Gone are the days of gathering data by stepping down in the real market. Through online mediums, it is now easy to identify the patterns of the customer in real-time and cater to them by developing a specific strategy.
Skills required to become an effective Market Research Analyst are:
While this may seem like a no-brainer, it is a must-have skill for any analyst. An individual who can identify problems and provide solutions will succeed in this field. A curious mind with the ability to improve and adapt to challenges will help the organisation succeed in the market.
Ability to Identify and Interpret Data
It goes hand-in-hand with an analytical mindset. Data analysts must be able to identify the potential of the information and interpret it to benefit the company. An individual who is unsure of the viability of data will not be then able to interpret it and present a feasible strategy.
Knowledge of Tools and Softwares
A strong mindset must be supported with the knowledge of contemporary tools or software used in the industry. An individual who is unskilled at a tool or software will need training. It will waste essential time that could be utilised in devising a strategy.
Strong Communication and Presentation Skills
As data analysts are often the individuals presenting the solution, good communication and presentation ability is necessary. If they are not able to communicate their solution, as good as it may be, the decision-makers won't approve it.
Data Warehousing, Modelling and Mining
An underappreciated skill of any data analyst is their ability to securely store and retrieve data. It saves the company a huge amount of money if they can improve strategies in warehousing and mining of data securely.
Even though Artificial Intelligence is expected to be a game-changer in securing data, its arrival and implementation will take time. Additionally, there will always be a human touch missing from the position that can never be replaced.
What is required to start your career in Market Research Analytics?
While there are other ways, the best-proven method is to pursue an education that equips you with the required skillset. A program like PGDM in Business Data Analytics or PGDM-BDA prepares students for the challenges of the field. Furthermore, a good institute will ensure that enough practical knowledge on the subject matter along with tools and software is given to students.
For example, the FORE School of Management has a two-year PGDM-BDA program that builds a student's knowledge on data analytics with a holistic education. FORE has adopted a unique practical pedagogy with the optimum mix of lectures, case studies, group discussions, informative sessions from industry professionals and other engaging activities. The unique pedagogy ensures that there is a right blend of practical understanding with theoretical knowledge.
This blend is important in securing a career in Data Science as the industry demands skilled individuals with an in-depth understanding of concepts.
Secure your future in Market Research Analytics with industry-focused knowledge and the skills to operate important tools with one of the best institutes in India!