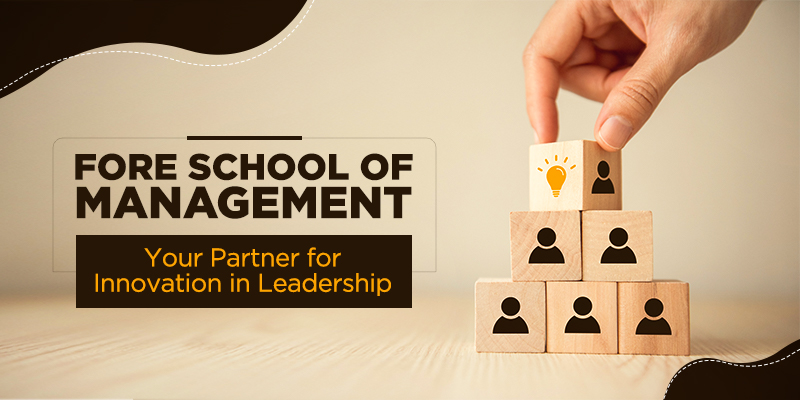 Executive education is an essential tool for global businesses to sustain top leadership talent. It allows executives new knowledge to magnify skills and enable them to gain new perspectives.
In an increasingly complex international business environment, leaders continue to look for ways to stay ahead of the pack and make meaningful change, ensuring the renewed need for high-quality executive education. The curriculum requires to apply to global business challenges and must evolve with world trends.
Features of the best executive education include:
Business management training by esteemed authorities who are at the forefront of management thought and research.
Individual executive business training to strengthen management skills.
Participants with a high-calibre who challenge each other and enjoy unparalleled networking opportunities.
Customized executive education programs for company teams.
Hands-on learning activities based in the real world and render immediate value and impact.
Real-world executive education with FORE
An executive education program that addresses real-world business needs will provide the greatest return on investment and benefit executives the most.
This is precisely the approach taken by the FORE School of Management in New Delhi: Real World, Real Learning.
With a 100% focus on executive education, they embrace flexible, impactful learning techniques to give the executive management training and education that global business people need. They steadily innovate in response to business challenges and world trends to ensure they continue to deliver the world's best executive education programs.
FORE Executive Education specializes in rendering the following:
Open MDPs
Full Time 15 months' Executive PGDM (PGPX 2019-20), AICTE Approved
Customized In-House Training
Online Certification Courses
Consultancy Services
Healthcare Analytics Training Certification
FORE has launched an online Healthcare Analytics training programme in collaboration with BRICS-CCI.
The principal objective of this program is to illustrate how Analytics can be used for the effective management of healthcare systems. The Certificate in Healthcare Analytics programme will let the participants gain experience in analysing data, discovering informed outcomes, and making evidence-based and data-backed decisions. They will learn to ask precise questions, assess data collection schemes, and interpret complex data sets from various sources.
The Healthcare Analytics program by FORE is composed of industry experts having years of experience. Expert faculty will explain how to apply statistical models and use evaluation methodologies to ensure student success.
Big Data and Data Analytics Program
FORE School of Management has also commenced a certificate program in Big Data Analytics for Business & Management. Intended to cover three fundamental aspects – Analytics, Hadoop-EcoSystem, and Deep Learning and AI – of Big Data, the course is suited for executives from public and private sectors, data scientists and anyone interested in the profession who wants to acquire an edge in their career.
The project-oriented program extends students with all the essential tools and uses universal open source technologies. The Big Data Analytics program participants get Virtual Machines at the starting itself, which ensures a seamless learning process.
OPEN MDPs
FORE School of Management is one of the premier colleges offering online training courses in Delhi through Online MDPs. It is an innovation in professional education that can assist organizations in building individual and team talent. Business education relevant to trending business needs is brought to you in a compelling, easy to understand, convenient, and flexible setup.
Corporates can also partner with FORE's Executive Education Program to generate customized courses targeted at specific business and team requirements. Notably, the courses can be delivered to interested aspirants wherever they are, barring geographical boundaries.
Corporate Training Programs
Each corporation has a unique set of internal challenges, developmental requirements and business challenges; that's why there is a need for customized training solutions for their teams.
FORE operates with partner organizations to understand these demands and designs tailored solutions to address the same. The primary point in a custom program is the study of requirements. FORE Executive Education team involves the senior leaders from the organization or HR Team and invites some participants who would like to attend the program to draw up the learning objectives.
Usually, these corporate training programs include conceptual frameworks, group exercises, business cases, assignments, project work, peer learning and other aspects as per training demand analysis and can be customized as per requirement and audience levels. These are customized to optimize the learning process, leveraging the capacity of the institute and faculty for delivery.
Words That Matter
Many of the top executives working in some of the ace organizations are all praised for the kind of executive education they have received at FORE.
"For over five years, the faculty from FORE School of Management has provided in-house training to our employees, which has greatly increased their skills and horizons", says Mr Nakul Pathak, Jt. General Manager (HR), IFFCO Limited.
It's not just this. Dr Rajeev Ranjan, Head-South Asia, Rotary International also has something to say, "New concepts explained very well. Methodology of lecture cum discussion and good exercises completed with video clips were great in the programme on Developing an Intrapreneurial Mindset for Effective Leadership at FORE School of Management."
For its focused and pioneering approach, FORE consistently ranks as one of the best colleges for executive education programs. So if you're looking for the best business management and leadership training from one of the top business schools in India, FORE School of Management must be your first choice in executive education.
---