Derivatives and Risk Management
Dates: November 22-24, 2023 (12 hrs)
Programme Director: Prof Vandana Bhama
Mode: Online Mode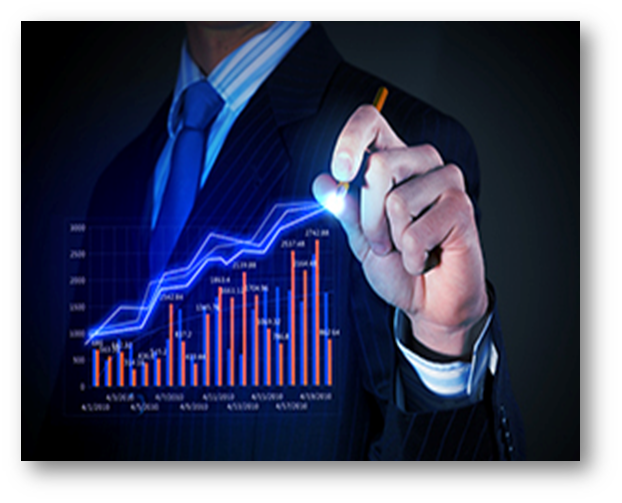 Programme Introduction
Financial derivatives are used by institutions as well as investors, to hedge unwanted risks and sometimes to even take an additional risk, motivated by views regarding future market movements. This programme is structured to provide knowledge and skill required to manage the financial risk using derivative instruments. Though futures and options are risky, a methodical and an outright knowledge protect from financial losses and deliver the opportunity to book profits. Hence, this three-days programme intends to provide the understanding of futures and options strategies with practical hands-on using excel and case studies. The program also intends to cover risk management models in minimizing losses.
Programme Objectives
Through this programme, the participants will be able to frame their own strategies with refined approaches to protect their losses and build capital. The learning will help to manage risk for their investments regardless of the stock market directions.
Programme Contents
The programme will cover the followings topics:
Understanding Futures
Understanding Options
Practising risk models
Certificate
After completion of the faculty development program, an e-certificate will be provided to participants.
Programme Methodology
Discussions on futures, options and risk models
Using excel to understand key strategies
Use of NSE website, myfno software
Who Should Attend
The programme will benefit faculty members, Doctoral scholars and students from finance and non-finance streams, having key interest to understand derivatives in managing their financial risk.
Professional Fee of the Program
| Particulars | Fee for Online |
| --- | --- |
| Faculty Members | INR 2360 |
| Student/Research Scholars | INR 1180 |
| Corporate Executives | INR 4720 |
GST @18% included in fee amount, as applicable
Program Dates and Timing
Dates : May 24 - 26, 2023 (10AM-12PM & 12:30PM - 2:30PM on each day)
Program Director
Prof. Vandana Bhama
Prof.. Vandana is working as an assistant professor in the area of finance & accounting at FORE School of Management. She is an alumni of IIT Delhi. She has taken sessions in MDPs on 'Finance for Non-Finance' and successfully conducted FDP on 'Derivatives and Risk Management' in 2022. She has published her research work in some leading journals like International Journal of Managerial Finance (Emerald), IIMB Management Review (Elsevier) and Journal of Emerging Market Finance (Sage). She has also presented her research work in international and national conferences. A few named are Economics and Finance Conference, London, UK and Fourth India Finance Conference, IIM Bangalore. She has attended MDP on 'Executive Development Program on Applied Financial Risk Management' from IIM Kashipur and another online program on Equity Valuation and Financial Modelling. She has been awarded scholarships and certificates for securing high positions in her academic background.
About Fore School of Management
FORE School of Management, New Delhi is a leading business school in India. The institute offers the following programs: PGDM, PGDM (IB), PGDM (Financial Management), PGDM (Big Data Analytics), PGDM (Executive) and Fellow Program in Management (FPM).
The programs are approved by the All India Council for Technical Education. The PGDM and PGDM (IB) programs at FORE are accredited by National Board of Accreditation (NBA) and are equivalent to MBA as granted by Association of Indian Universities (AIU).
FORE School of Management has also been granted SAQS Accreditation for a period of five years with effect from December 2017. FORE School of Management has institutional memberships of India Habitat Centre, New Delhi; Asian Regional Training and Development Organization (ARTDO) International, Philippines; Association of Indian Management Schools (AIMS), Hyderabad; National HRD Network (Delhi Chapter); Associated Chambers of Commerce and Industry of India (ASSOCHAM), New Delhi; BRICS Chamber of Commerce & Industry, New Delhi; National Science Library: National Institute of Science Communication and Information Resources (NISCAIR), New Delhi; American Center Library, New Delhi; The Case Centre, England; and, the United Nations Global Compact Network India, among others.
FORE School of Management also has academic partnerships with leading institutions including the following: Rennes School of Business, France; ESCE International Business School, Paris, France; Vietnam National University, HCM; University of Law and Economics, Vietnam; Kathmandu University School of Management, Kathmandu, Nepal; University of California, Riverside (IEP), USA; University of Economics, Ho Chi Minh City, Vietnam; Nanyang Business School, Nanyang Technological University, Singapore; School of Business and Economics, Linnaeus University, Sweden; European Institute for Asian Studies, Luxemburg; and, Risk Management Institute, National University of Singapore
How to Apply
For Registration - Click Here
Executive Education Office
FORE School of Management
"Adhitam Kendra" B-18, Qutub Institutional Area,
New Delhi 110016
Mobile: +91 9166085159/ +91 9810875278/011-46485562/41242477
Email: exed@fsm.ac.in

Website: www.fsm.ac.in