HR Analytics: Concepts and Applications
Dates: June 20-22, 2022
Programme Director: Prof. Sumeet Kaur and Prof. Prachi Bhatt
Mode: Online Mode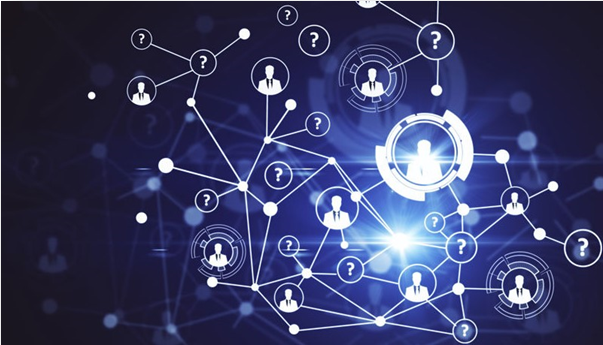 Introduction
Need of planning and interpreting "people metrics" has rapidly grown in order to steer performance of employees, teams, and organisations. HR analytics aims to provide insight into how to best manage employees and reach business goals. It is a value-added business partnership approach focused on improving HR functions. HR Analytics is playing a critical role in adding value to changing HR functions in organisations. But the challenge then is to understand the HR analytics in order to uncover meaningful insights and improve decision making about people. Thus, the importance of HR Analytics has been widely realized in corporate world and in academia and/ or research fraternity.
Objectives
This FDP is designed with an aim to familiarize the participants to learn the conceptual underpinnings and importance of HR analytics and its practical aspects. Along with it, develop knowledge in various statistical tools & techniques used for HR analytics, and their applications. This program will equip participants with hands-on experience on the application of analytical tools to analyze business situations with the help lab-assignments.
Contents
Overview of HR Analytics
Vocabulary of HR Analytics
Data, Data Source & Metrics
Data visualization
Analysing data using descriptive statistics
Projecting & Predicting data using advance statistical analysis.
Certificate
After completion of the faculty development program, an e-certificate will be provided to participants.
Pedagogy
Program would be delivered online: 3 days; 4 hours per day; 10:00 am to 2:00 pm
Sessions would be delivered using a combination of:
Interactive Lectures, Cases & Discussions, Activities
Using tools for analysis: Excel, SPSS, R
Who Should Attend
In the above context, the program will be useful for:
Academicians, Researchers
HR Managers/ Business Analyst/ Managers in decision making
Executive handling Business Analytics / Researches
Management students/ Research Scholars
Non-HR professionals would also benefit from the program, for improved understanding of HR Analytics and its impact on business decisions.
Professional Fee of the Program
| Particulars | Fee for Online |
| --- | --- |
| Faculty Members | INR 1770 |
| Student/Research Scholars | INR 1180 |
| Corporate Executives | INR 2360 |
GST @18% included in fee amount, as applicable
Program Dates and Timing
Dates : June 20-22, 2022 (Mon, Tue, Thru)
Timing : 10:00 AM-12:00 PM 1:00 PM-3:00 PM on each day
Program Duration : 12 hours (spread over 3 days)
Program Director
Prof. Sumeet Kaur: Associate Professor, FORE is Ph.D, M Phil, M.Sc (Gold Medalist). She has over 16 years work experience. She has conducted Management Development Programs on topics like applications of qualitative techniques in competence mapping, simulation techniques and assignment problems, operations excellence, supply chain management, advanced excel techniques for managers of public and private sector. She has organized workshops on Decision Sciences and its management applications like business research methods. She has also conducted Faculty Development Program on topics like SPSS and Research Methods, Multivariate Data Analysis, Machine Learning and Analytics using R. She has also been involved in case development with Maruti True Value, Blind People Association, Indraprastha Apollo Hospitals which are published in European Case Clearing House (ECCH). She has research and consulting interests in Reliability and Life testing, Business Forecasting, Managerial Decision Making, Quantitative Techniques in Advanced Marketing Research, etc. She teaches courses on Business Statistics, Business Analytics, Multivariate Data Analysis and Advance Business Statistics in Big Data associated with University of California, Riverside. She can be reached at <skaur@fsm.ac.in>.
Prof. Prachi Bhatt: Professor in Organization Behavior & Human Resources Management at FORE School of Management. She is Ph.D. and Masters in Human Resource Management (Gold Medalist). She has over 13 years of research, teaching and training experience. Her Ph.D. research deals with HRD paradigm shift in High Performing Organizations. She is Certified in Negotiation Research and Teaching from one of the world's best Business Schools - Kellogg School of Management, Northwestern University, USA. She is an active participant in conferences & seminars and has papers to her credit and has published in National and International refereed journals of repute. She has also co-authored a book titled "Riding the New Tides: Navigating the Future Through Effective People Management", published by Emerald Publishing (India) in 2017. She also has to her credit book-chapters in the books published by Emerald Publishing (India), Bloomsbury Publishing houses. Negotiation Skill, Competency Mapping, Psychometric Research, Intrinsic Motivation, Cultural studies, are her areas of interests. Her research experience and corporate association cover projects with Zydus Cadila Healthcare Ltd., Ahmedabad, Gujarat Co-operative Milk Marketing Federation Ltd, Anand, and Indraprastha Apollo Hospitals, New Delhi. She has designed and conducted MDPs/ FDPs/ Workshops for corporate executives/ academicians from both public and private sector organizations. She is also Head, Centre for Psychometric Testing & Research (CPTR) at FORE. She can be reached at: <prachi@fsm.ac.in>.
About Fore School of Management
FORE School of Management, New Delhi is a leading business school in India. The institute offers the following programs: PGDM, PGDM (IB), PGDM (Financial Management), PGDM (Big Data Analytics), PGDM (Executive), and Fellow Program in Management (FPM).
The programs are approved by the All India Council for Technical Education. The PGDM and PGDM (IB) programs at FORE are accredited by the National Board of Accreditation (NBA) and are equivalent to MBA as granted by the Association of Indian Universities (AIU).
FORE School of Management has also been granted SAQS Accreditation for a period of five years with effect from December 2017. FORE School of Management has institutional memberships of India Habitat Centre, New Delhi; Asian Regional Training and Development Organization (ARTDO) International, Philippines; Association of Indian Management Schools (AIMS), Hyderabad; National HRD Network (Delhi Chapter); Associated Chambers of Commerce and Industry of India (ASSOCHAM), New Delhi; BRICS Chamber of Commerce & Industry, New Delhi; National Science Library: National Institute of Science Communication and Information Resources (NISCAIR), New Delhi; American Center Library, New Delhi; The Case Centre, England; and, the United Nations Global Compact Network India, among others.
FORE School of Management also has academic partnerships with leading institutions including the following: Rennes School of Business, France; ESCE International Business School, Paris, France; Vietnam National University, HCM; University of Law and Economics, Vietnam; Kathmandu University School of Management, Kathmandu, Nepal; the University of California, Riverside (IEP), USA; University of Economics, Ho Chi Minh City, Vietnam; Nanyang Business School, Nanyang Technological University, Singapore; School of Business and Economics, Linnaeus University, Sweden; European Institute for Asian Studies, Luxemburg; and, Risk Management Institute, National University of Singapore
How to Apply
For Registration - Click Here
Executive Education Office
FORE School of Management
"Adhitam Kendra" B-18, Qutub Institutional Area,
New Delhi 110016
Mobile: +91 9166085159/ +91 9810875278/ +91 7976445970
Email: exed@fsm.ac.in
Landline No.: +91-11-26856301
Website: www.fsm.ac.in