Imparting Outcome Based Education
Dates: 2-day, March 14, 15, 2023
Programme Director: Prof Shubhi Gupta & Prof Chitra Khari
Mode: Online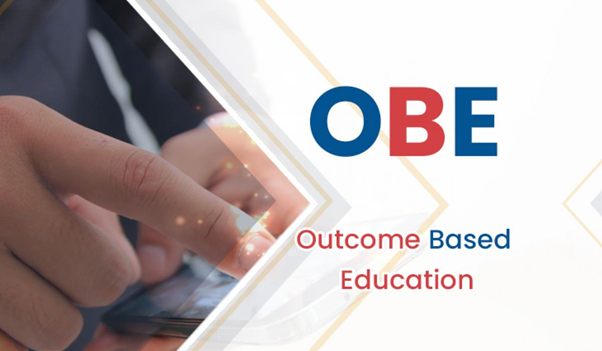 Introduction
The outcome based education is a target-oriented education, imparting and achieving desired results at the end. This Faculty Development Programme is specifically designed to discuss, deliberate and come up with outcome based teaching-learning methods (OBE). The FDP will help the academicians in the restructuring of curriculum, pedagogy and assessment practices for the achievement of high-order learning outcomes. Hence, this is an excellent opportunity for early-career academicians and doctoral students to evolve and learn different teaching styles and assessments methods that help students in achieving their desired targets. It is also suited for management educators seeking to strengthen their understanding of OBE as well as gain exposure to learn and experiment with effective pedagogical techniques and gain familiarity with essential aspects of designing outcome based course outline.
Objectives
Provide an understanding of the relevance of outcome based education and its linkage with NEP
Acquaint the participants about the process of learning
Provide an in-depth understanding of Bloom's Taxonomy
Train the researchers and early-stage faculties on knowledge about outcome based evaluation
Make participants aware of the different pedagogies for student engagement
Train participants to design outcome based course outline
Pedagogy
Program would be delivered online: 2 days; 6 hours per day
All sessions would be delivered through a combination of:
Interactive Lectures & Discussions
Group Exercises
Reflective Self-Assessment and Feedback
Who Should Attend
Research scholars and early-stage faculties from the management area.
Program Dates and Timing
Dates : 2-day, March 14, 15, 2023
Timing : 10:00 AM- 01:00 PM 02:00 PM - 05.00 PM
Program Duration : 12 hours (spread over 2 days)
Professional Fee of the Program
| Particulars | Fee for Online |
| --- | --- |
| Faculty Members | INR 2360 |
| Student/Research Scholars | INR 1180 |
| Corporate Executives | INR 4720 |
| Foreign Participant | USD 50 |
GST @18% included in fee amount, as applicable
Program Director
Prof. Shubhi Gupta
Ph.D., IIT (ISM) Dhanbad;
MBA (HR and Marketing), GBTU Lucknow;
Dr. Shubhi Gupta is currently working as Assistant Professor in the area of Organizational Behaviour & Human Resource Management at FORE School of Management, New Delhi. She has completed her Ph.D. at the Department of Management Studies, Indian Institute of Technology (Indian School of Mines) Dhanbad, in the area of Management. Her research focused on the factors affecting virtual teams functioning and the mediating role of behavioural processes and team dynamics on team effectiveness. She has published papers in international journals indexed in the Social Science Citation Index (SSCI), the Australian Business Deans Council (ABDC) and Scopus. She has also authored a book chapter, attended various workshops on advanced research methods and teaching techniques and presented papers in premier national and international conferences.
Prof. Chitra Khari
Ph.D., IIT Delhi; MBA (HR), GGSIPU Delhi
MHS Canada Certified Emotional Intelligence (EQ-i) Coach
Chitra Khari is an Assistant Professor in the area of Organizational Behavior & Human Resource Management at FORE School of Management. She completed her Ph.D. at the Department of Management studies, Indian Institute of Technology (Delhi), in the area of positive organizational scholarship. She has qualified UGC NET with JRF and has received research fellowship during her doctoral studies. Her work is published in Journal of Human Values, Vision, Journal of Management, Spirituality & Religion, Global Journal of Flexible Systems Management, and as book chapters in Springer books. She is the recipient of Fetzer scholarship given by MSR division of Academy of Management, US. She has presented her research work in national and international conferences such as Academy of Management.
About Fore School of Management
FORE School of Management, New Delhi is a leading business school in India. The institute offers the following programs: PGDM, PGDM (IB), PGDM (Financial Management), PGDM (Big Data Analytics), PGDM (Executive), and Fellow Program in Management (FPM).
The programs are approved by the All India Council for Technical Education. The PGDM and PGDM (IB) programs at FORE are accredited by the National Board of Accreditation (NBA) and are equivalent to MBA as granted by the Association of Indian Universities (AIU).
FORE School of Management has also been granted SAQS Accreditation for a period of five years with effect from December 2017. FORE School of Management has institutional memberships of India Habitat Centre, New Delhi; Asian Regional Training and Development Organization (ARTDO) International, Philippines; Association of Indian Management Schools (AIMS), Hyderabad; National HRD Network (Delhi Chapter); Associated Chambers of Commerce and Industry of India (ASSOCHAM), New Delhi; BRICS Chamber of Commerce & Industry, New Delhi; National Science Library: National Institute of Science Communication and Information Resources (NISCAIR), New Delhi; American Center Library, New Delhi; The Case Centre, England; and, the United Nations Global Compact Network India, among others.
FORE School of Management also has academic partnerships with leading institutions including the following: Rennes School of Business, France; ESCE International Business School, Paris, France; Vietnam National University, HCM; University of Law and Economics, Vietnam; Kathmandu University School of Management, Kathmandu, Nepal; the University of California, Riverside (IEP), USA; University of Economics, Ho Chi Minh City, Vietnam; Nanyang Business School, Nanyang Technological University, Singapore; School of Business and Economics, Linnaeus University, Sweden; European Institute for Asian Studies, Luxemburg; and, Risk Management Institute, National University of Singapore
How to Apply
For Registration - Click Here
Executive Education Office
FORE School of Management
"Adhitam Kendra" B-18, Qutub Institutional Area,
New Delhi 110016
Mobile: +91 9166085159/ +91 9810875278
Email: exed@fsm.ac.in
Landline No.: +91-11-46485562/41242447
Website: www.fsm.ac.in