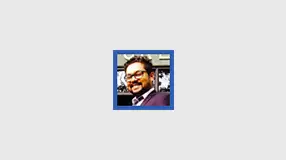 Sayak Ray from class 2014-2016 recently got placed with Cognizant for an annual package of Rs 14 lacs. He shares his placement experience
In terms of my background, I completed my schooling in Kolkata and my B. Tech in Computer Science & Engineering from SRM University, Chennai. Prior to joining FORE to pursue my PGDM in Marketing and Finance I worked as a Techno-Functional Associate for Tata Consultancy Services. I have a total experience of 44 months in the IT industry, based out of Chennai and Kolkata. During my tenure at TCS I worked with esteemed clients both from the BFSI sector as well as the Energy & Utilities sector. I was also the Junior Head of the Recreational Committee at TCS and helped manage official excursions and client visits.
My experience at FORE
Apart from academics, I have been serving as the Coordinator and Head of the FORE Alumni Network, the Alumni Relations Cell of FORE for around a year now. This position of responsibility has given me ample scope to interact with FORE's esteemed alumni who have been successful across industries and sectors, besides providing an opportunity to help the student body. FORE has always worked to strengthen the bond and the connection between the institute and its alumni. Being a part of that great legacy has definitely helped me shape my own goals.
Placement
Preparation for the Cognizant interview
Cognizant was the first company I appeared for and they were offering a profile which would enable me to leverage my massive work experience and reap its advantages to the fullest. Given the excellent fit, I wanted to be fully prepared for the interview and give it my best. One lesson that I had learnt over the years (both at work and at FORE) is that no matter how confident you are, never walk underprepared into an interview. Honing communication skills, confidence and technical knowledge are usually a given. Additionally, knowing the organization that one is interviewing with and the industry to which it belongs definitely adds value. Keeping with that, I had done my homework on Cognizant and its achievements in the IT industry. I had also been following trends and events across sociopolitical spheres as well as the advancements in various industries, especially the IT industry. All these put together definitely handed me the edge while cracking the Cognizant interview.
How learning at FORE helped me
In terms of academics, I had opted for two electives at FORE, "Business Transformation" and "Business Development in IT", in the fourth and fifth trimesters respectively. These two subjects helped me immensely in understanding the intricate details of business development/analysis. This was exactly the role that I had interviewed for in Cognizant and eventually got selected.
Generally speaking, the overall course pattern at FORE is designed in such a manner that a student manages to acquire a holistic understanding of Management. This understanding cuts across industries and specific roles, which is vital in the services industry. It is essential for a management graduate to be aware of the basics of all domains of management, be it Finance, Marketing, Operations or HR. Here at FORE this basic essence is so deeply ingrained in the overall culture of learning and development that a student is naturally prepared for the job he/she is about to face, and I am no exception.
Finally, my advice to fellow students
• Be extremely clear as to which specialization you wish to pursue. There is no point in choosing a specialization just because it is in vogue and everybody else is choosing it. Go for it only if you are passionate about it and see yourself doing it for the rest of your working life.
• Choose your electives wisely in the second year as per your specialization choice. If you are eyeing specific industries like IT, electives relating to business analysis/development are a must. Please ask your seniors.
• Keep yourself abreast with the latest events and trends in the world. Be politically aware, nationally as well as internationally. Try to keep yourself acclimatized with latest industry trends as much as possible. READ THE NEWSPAPER.
• Be thorough about the organization as soon as you get to know the date they are visiting the campus. Their structure, mode of functioning and anything else which you could lay your hands/eyes on. If it is listed, the Annual Report is a great place to start.
• Know your resume inside out. Also, try not to use a standard resume for all companies / industries. Tailor it for the role, highlighting relevant aspects – DON'T FUDGE
.• Hone your communication skills. You should ooze confidence when you face the panel. But remember, it should not reach the point of overconfidence. Identifying the thin line between confidence and overconfidence is up to you.