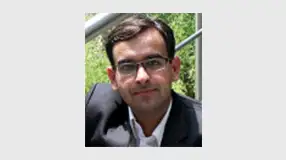 Bhuvnesh Tomar's internship with Kimbely Clark helped him answer the question - 'Which Marketing field do I want to work in?'
I come from an engineering background and have worked with Accenture. While working for Accenture I realised that for good career growth, an MBA may not be necessary but it surely is an important and useful tool.
My SIP objective was to learn real-world marketing and gauge how the concepts we learn actually apply in real life. Most importantly, I also wanted to gain experience in order to make a decision on which Marketing field I would like to make my career in.
I joined Kimberly Clark as a Marketing Intern. The first learning was how Sales and Marketing are two very distinct fields. I also learnt how marketing influences the working of the whole company, the pressure to meet people and targets at the same time. In such a circumstance and in such a critical function, the importance of resilience and communication skills to get through to customers cannot be over-stated.
The knowledge I gained and what I am today is a far cry from the first day of the SIP, which was like entering an unknown maze, with its shares of surprises and fears. One thing that actually enhanced my learning was the many field visits where I discovered that policies made centrally without a connection to the real world usually fail. Visiting hospitals across Pune and Mumbai, I got to meet the sales team and a lot of customers –questioning them and understanding their problems as well as needs helped me recommend a new strategy to our marketing team which helped the company and taught me the importance of customer surveys.
Classroom learning is a tool like a plough which you have to use to dig out the important things from your work. The lessons help us understand the basic reason for the work we do and the rationale behind the decisions made. Perhaps this would be the key takeaway for me, which will stay with me for my whole life.