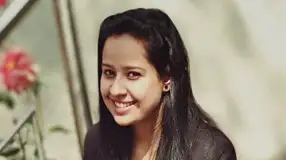 Nikita Shekhawat on her first month into the PGDM programme at FORE School of Management, New Delhi
"Wherever you go, go with all your heart." - Confucius
The very first step inside FORE School of Management made me feel as if I was shouldered with a bag full of responsibilities, thrusting me into the college life. That day sticks out in my mind for a multitude of reasons. It was the very beginning of the next two years of my life, the years which were going to shape my future. I was nervous beyond belief.
The first thing I noticed over here is workload. It is heavier and more intense than I've experienced before. The major challenges of college work: large volumes of reading and "scary & short" deadlines. Life here seems altogether different. A mix of rigorous academics and on-campus activities. KYS, My Mentor Rocks, Regular Classes, Quizzes, Committee Selections, Case Studies, Mandatory Attendance and what not! Apart from the hectic and super-busy schedule, what made me connect more to the place is the campus. The campus has fostered a deep sense of community.
Campus life is definitely "lit". It took about a month to adjust and by now it feels like home. Seniors and batch-mates all seem to be part of this small close-knit family. The first month at FORE has certainly been an experience. And I use the word "Experience" in a way stated precisely by someone: "Experience is what you get when you didn't get what you wanted." The first month was majorly a bunch of not getting what I wanted. But as they say, "Experience is often the most valuable thing you have to offer." I have learnt a plethora of lessons surrounding life, thoughts, people, and the greater world from the first month of fresh year. Many of these lessons have inspired me to have an unyielding sense of urgency to do more during the upcoming two years. Now I am confident in the knowledge I have gained and am excited to keep "the plugging away" from this "college thing".
Everyone adjusts differently to situations. Some can and will hit the ground running. Or maybe, like me, one needs to be patient. So, even if you feel you're not getting what you want out of college, just realize it is an experience for you to learn and grow from. Because, this is just the beginning.
In this journey of two years, just hold your back, set no limits, and fly high.
Learn, Explore, and Live.