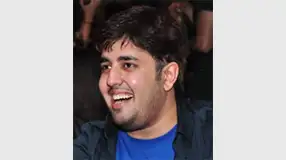 What value can B-School competitions add to an MBA?
Hear from Kushaang Deswal, PGDM Batch 2016-18 at FORE School of Management, New Delhi
A management institute is where you not only mould yourself into a future professional but also come into your own as a well-rounded personality. It should offer you the best platforms for academic and practical learning besides personal growth. Kushaang Deswal, student of Batch 2016–18 believes FORE School of Management, New Delhi has given him several exciting opportunities to perform and he has grabbed them with both hands. Having participated in over 20 competitions in the past year and won a few prestigious ones, he is raring to go farther, bigger, and higher.
With B. Tech. in Information Technology, Kushaang had over three years of professional experience before deciding to join the PGDM program. He believes this should be the order of things for those who want to pursue post graduation programs because they can make the most out of the experience. "Post graduation courses, especially in Business Administration, should be encouraged for people with work experience. Today I can relate to all the teachings effectively, know my strengths and weaknesses, and can focus on them."
As a PGDM student, now Kushaang thrives on the opportunities he gets. Besides the competitions, he has also been part of live projects and won certifications. However he asserts that it wasn't a premeditated strategy. His goal was to enhance his knowledge base and find out where he stood. Participating in college events seemed like the best way to test his mettle. "I haven't been participating in events to build my CV or with an eye on placements. Yes I am competitive but I am an eager learner as well. You compete because you want to test yourself with the best. Winning competitions shows you that you are on the right track."
Winning is something Kushaang seems to be getting better at with every competition. After being a finalist several times, he secured one of the top scores in South East Asia at Markstrat Business Strategy Simulation and 1st prize in TOPSIM Business Simulation, both prestigious competitions. "To win any competition, you need to have the right mindset. You need to forget everything you have achieved till then and start afresh. Because arenas change and so do competitors, your approach has to also change."
Kushaang also remembers the sleepless nights before each competition and the preparations that go into them. Reaching final rounds of competitions means 7–10 days of preparation while managing daily submissions and exams. Time management becomes crucial but he admits personal life suffers. However the result is worth it all and he stresses it wouldn't have been possible without the support of his college. "Most of the events I participated were team events and I have to thank my team members for the performance. In particular, Apoorv Parmar and Hemal Aurora are the best team players I have known till date and we have together participated in almost every team event. I would also say that college faculty at FORE go above and beyond their responsibilities to support you."
Encouraged by his experience so far, Kushaang has signed up for several competitions in the coming year as well. But the one that he has his eyes set on is the annual Adobe Analytics Challenge, usually reserved for college students in the US. But he has made a request for registration for international students and awaits response from the organizers. Clearly there's no stopping this man on a mission, when his goal is to compete, win, and be the best he can be.