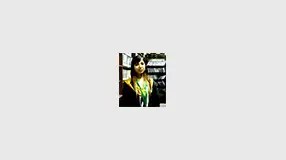 Profile : Shivangi Anupriya tells us why the Bronze Medal she won is not her biggest achievement at FORE School Of Management, New Delhi
Shivangi Anupriya is the Bronze Medal winner of FMG 2015 batch of FORE School of Management, New Delhi. That would be a huge achievement for any management aspirant. But while Shivangi takes pride in the medal, the greater achievement was her time in the institute's exchange program that took her to France. The Marketing and HR major, who has been placed with Cognizant as a Bid Management Analyst, recalls it as a huge learning experience and considers the global exposure a feather in her cap.

When you look at Shivangi's background, it's not difficult to understand why. She admits that she made it to her B School all the way from UP, thanks to her parents' support. She had already gathered more than a year's experience with TCS, but she had bigger ambitions – FORE School of Management helped her realize her ambitions. "Things took off slowly as I was in a completely new environment where everyone was so confident," she explains. "But, I started making up for things by socializing and taking part in various activities, which boosted my confidence."
Shivangi's learning curve was on a fast track around the third semester when it was time for the exchange program, which took her to France. "That global exposure was tremendous because I took the time to explore 11 countries during the program. I was impressed by the focus-oriented approach to learning there, as students are encouraged to be more creative. Besides that, every small thing from exchanging currency to getting by on a daily basis taught me a lot," says the enterprising young girl who continued her journey further with an internship in Mumbai.
From the first day at the institute when she merely stared at batch mates excitedly introducing themselves, to now where she considers herself an outgoing person, Shivangi has come a long way. She gives credit to her B School for not only shaping her as a management professional but as a well-rounded person as well. It's these qualities that she believes will come in handy in her job. "My department is healthcare and my role involves bidding for projects. It's a main source for revenue, which is an interesting place to be in as you start off as a professional. The responsibility is huge but I am prepared for it," she adds enthusiastically.
Clearly, Shivangi is brimming with confidence and can't wait for her career to take off from the platform FORE School of Management, New delhi has created for her. While she remembers the first day at the institute as a difficult one, she is filled with fond memories about her time on campus. "It was such an emotional moment because all of us have spent amazing moments here. Saying goodbye to the campus and all my friends was so hard. It was also the day I realized who my true friends are and that they will stand by me forever," she concludes on an emotional note.