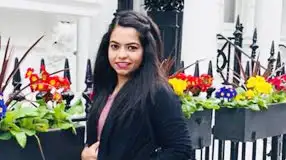 Finance has traditionally been considered one of the most lucrative domains of the corporate world. But it also remains quite demanding and gets increasingly competitive. Finance professionals of tomorrow can find a strong launch pad for their careers through specialized courses like the PGDM in Financial Management offered by FORE School of Management, New Delhi. But to be a cut above the rest and stand out from other Finance MBAs, they need to arm themselves with professional certifications that give them the edge.
The Chartered Financial Analyst Program is a highly renowned International certification for Finance and Investment professionals. Offered by US based CFA institute, the value added credential can make a huge difference to management professionals' career prospects. Kanika Gulati, PGDM FM student of FORE School of Management recently completed Level 2 of CFA certification. With a sense of accomplishment on taking her CFA game to the next level while managing her rigorous MBA studies, she takes us through her journey.
Kanika's CFA stint began as she pursued her career dreams as a Finance Executive with a manufacturing firm. Keen on making further inroads into the Finance domain she started researching about CFA certification. "Preparing for the exam while working was tricky. I enrolled for weekend classes and would steal some time during the week for self study. Three months of hard work paid off and I cleared Level 1 last year," she says. However, even then, as she is now, Kanika remained aware of the fact that it was just the beginning.
In a bid to further bolster her credentials, Kanika appeared for her MBA entrance tests. Her performance saw her gain admission for the PGDM Financial Management program at FORE School of Management. Though she felt that she had taken a step closer to achieving her goals, she also knew that she had begun a tightrope walk. "It was a tough time because I was glued to my books and all I could think of was the exam. I would get dreams of Fixed Income and Derivatives, which are the hardest topics of Level 2," she adds with a grin.
You realize your true passion when you are ready to climb mountains and go to great lengths for it. It was certainly true for Kanika, who was burning the candle at both ends to keep her passion ignited. "I wasn't sure I would clear the most strenuous Level 2, but good things happen when you least expect them. It has been one heck of an experience and the journey continues," she says euphorically knowing that clearing the CFA exam while keeping up with first year MBA studies is no mean feat. As we end our chat, she asserts that she is committed to her journey supported by her B School, which encourages and pushes her to achieve her professional dreams.