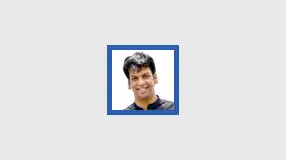 After completing my Bachelor's in Business Administration, I did my first Master's in International Marketing. Then, I pursued my lifelong entrepreneurial dream by starting my own venture. Things did not go as planned, and I realized that I still need to learn a great deal about marketing and management in general, before I can undertake this journey again. That's when I decided to do my second Master's at FORE School of Management, New Delhi.
For me, the excitement is always about the journey rather than the destination. Given that, the two years of going through the academic rigor of PGDM has naturally been most rewarding – the ultimate job that I managed to get through FORE is like a cherry on the cake. During my time at FORE, I have met some incredible people and made some great friends from whom I have learned so much and continue to do so. The Exchange programme in France gave me the opportunity to not only learn in a foreign university and meet people from six continents, but to also travel and explore Europe. These two years have not only made me more learned and confident but have also given me memories that I will cherish forever.
In these two years, I have also come to realize what 'healthy competition' means. During our course, we did so many case studies, where multiple groups of students had to find solutions to the same problems, and no one group wanted to come second. That passion of coming up triumphant really drove us. And the groups were always different, which gave us the opportunity to not only interact and mingle with all the other students, but to learn about each other and from each other. It taught us the value of labor and teamwork during those many sleepless nights spent on the case studies.
The news of the placement is obviously very exciting, more so for my family. However, the success came with a fair degree of effort – my selection was through a Pre-placement offer, on the basis of the work I had done in my six weeks of Summer Internship in Hector Beverages as Area Sales Manager in two cities, Delhi and Bangalore. During my time at Hector, I had one of the highest target achievement rates all over the country, which my seniors in the company were extremely impressed with. The hard work I had put into my summer internship paid off well. Now, I will have the opportunity to take my internship work forward on a larger scale. Hector Beverages, as you know, are the makers of PaperBoat juices and Tzinga energy drinks. I have been given the Profile of Sales Manager. One of the key responsibilities of that would be to ensure the horizontal expansion of Hector's sales and distribution network in my cities.
The feelings at this stage are partly mixed. Two exciting years are now coming to an end. What I am going to miss the most will be the many late night case studies and early morning presentations. The learnings, the friends and the exposure are the most valued things I take with me, and I will cherish them forever.
The last thing I'd like to share is to tell my fellow students about something I firmly believe in: always do what you love. Do not get swayed by the lucrative packages. Think about the job profile and how it will help you grow. Choose something you would enjoy doing, a role where you would fit in naturally. Chase excellence and these lucrative packages will follow. Hard work always, always pays off.