Theatre Techniques to Teach Business Communication
Dates: May 05-06, 2022
Programme Director: Prof. Anita Tripathy Lal
Mode: Hybrid Mode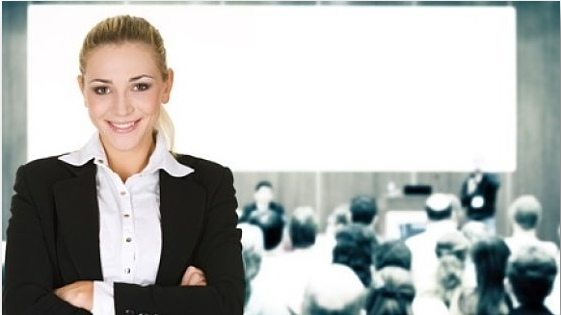 Introduction
Teaching various aspects business communication effectively remains a challenge and we are always looking at innovative methods to impart these to our Students. Given the diverse backgrounds that the Business School Students come from, a combination of Classroom and Activity based methods have been found to be much more effective than just either of them. That is where, Theatre Workshops prove extremely beneficial, where students are engaged by adopting theatre techniques to learn and evolve as better Communicators in relatively shorter durations.
Objectives
This FDP will focus on training the Business Communication Faculty in conducting effective classroom activity sessions using the Theatre techniques and tools. A special emphasis will be laid on conducting the 'Theatre Workshops Online' as is now quite a norm in the Post Pandemic World.
Contents
Fundamentals of Business Communication: Oral & non-verbal communication
Hone the Listening Skills
Effective Presentation Skills
Significance of Cross-Cultural Communication in the business world
Importance of Interpersonal Communication at Workplace
Analyse Business Case Studies
Enhance Written Communication
Professional Fee of the Program
| Particulars | Fee for Online | Fee for Offline |
| --- | --- | --- |
| Faculty Members | INR 2360 | INR 5900 |
| Student/Research Scholars | INR 1180 | INR 3540 |
| Corporate Executives | INR 4720 | INR 9440 |
GST @18% included in fee amount, as applicable
Program Dates and Timing
Dates : May 05-06, 2022 (Thu, Fri)
Timing : 10:00 AM-01:00 PM, 02:00 PM - 05:00 PM (Hybrid Mode) on each day
Program Duration : 12 hours (spread over 2 days)
Certificate
After completion of the faculty development program an e-certificate will be provided to participants.
Pedagogy
During this 2 day FDP, the methodology adopted would be purely activity based as various theatre techniques and tools would be used to teach the contents of business communication
Who Should Attend
The workshop would be useful for Business professionals, Consultants, Management Educationists, and Researchers who are interested to understand and learn the effective methods of teaching Business Communication effectively at their respective workplace.
Program Director
Prof. Anita Tripathy Lal
Ph.D. (IIT-Kanpur) Certified Mentor (London Business School)
PGDRD- Xavier Institute of Social Service, Ranchi
BA –English Honours with Distinction, Govt. College, Rourkela
She is a Professor at FORE School of Management, New Delhi. Her expertise lies in the areas of Business Communication, Leadership & Entrepreneurship. She has floated electives like Effective Leadership Communication Through Theatre Techniques; Written Analysis and Communication and New Venture Planning. She is a Ph.D. from IIT Kanpur and has about 25 years of work experience in the areas of teaching, training, research, and consultancy. She also has the experience of teaching as visiting faculty at IIT Delhi, IIT Kanpur, IIFT Delhi, IIM Ranchi, and IIM Rohtak. She has been a part-time consultant for two years to NTPC's World Bank-funded projects on Environmental Impact Assessment.
Connecting with the corporate is her forte. She has headed PGP Programs and Placements in the past and has been able to coordinate live projects, internships, and final placements for students successfully. She has also conducted a number of Management Development Programs and workshops in the areas of her expertise Business Communication, Entrepreneurship and Leadership for corporate professionals from Private & Public sectors, MNCs & NGOs along with numerous officials from State Trading Corporation, Indian Statistical Service, Indian Forest Service and Indian Administrative Service. Her MDP's and workshops are in the areas of 'Overcoming stage fear for Public Speaking; Effective Communication Through Theatre Techniques; Interpersonal Relationship, Communication & Presentation Skills, Written Communication, Assertiveness, Positive Attitude, Level 5 Leadership, Intrapreneurial Mind-set for Leadership Roles, Entrepreneurial Mind-set and Competencies, Opportunity Evaluation and Business Model & Plan'. She has a keen interest in personality development and research-related activities. She has national and international research papers to her credit.
In 2011-12, she has received certification on the 'Mentor Development Program for Entrepreneurs' jointly from London Business School and National Entrepreneurship Network. Being a certified mentor, she has been successfully mentoring entrepreneurs. Her passion though remains 'Student Start-ups'. Over the years, she has mentored more than a hundred Start-ups. She has been felicitated by TiE New Delhi for her contribution as a Mentor to the TiE Young Entrepreneurs (TYE 2014-15). She has also been on the 'Mentoring Board' of IIT Kanpur Entrepreneurship Cell and Amity University. Currently, she is heading the Centre for Entrepreneurship Development at FORE. Prof. Lal is able to create an ideal blend of Leadership, Entrepreneurship, and Communication in her training programs, a few of the most potential skills critical to creating success stories for Organizations in today's uncertain times.
About Fore School of Management
FORE School of Management, New Delhi is a leading business school in India. The institute offers the following programs: PGDM, PGDM (IB), PGDM (Financial Management), PGDM (Big Data Analytics), PGDM (Executive) and Fellow Program in Management (FPM).
The programs are approved by the All India Council for Technical Education. The PGDM and PGDM (IB) programs at FORE are accredited by National Board of Accreditation (NBA) and are equivalent to MBA as granted by Association of Indian Universities (AIU).
FORE School of Management has also been granted SAQS Accreditation for a period of five years with effect from December 2017. FORE School of Management has institutional memberships of India Habitat Centre, New Delhi; Asian Regional Training and Development Organization (ARTDO) International, Philippines; Association of Indian Management Schools (AIMS), Hyderabad; National HRD Network (Delhi Chapter); Associated Chambers of Commerce and Industry of India (ASSOCHAM), New Delhi; BRICS Chamber of Commerce & Industry, New Delhi; National Science Library: National Institute of Science Communication and Information Resources (NISCAIR), New Delhi; American Center Library, New Delhi; The Case Centre, England; and, the United Nations Global Compact Network India, among others.
FORE School of Management also has academic partnerships with leading institutions including the following: Rennes School of Business, France; ESCE International Business School, Paris, France; Vietnam National University, HCM; University of Law and Economics, Vietnam; Kathmandu University School of Management, Kathmandu, Nepal; University of California, Riverside (IEP), USA; University of Economics, Ho Chi Minh City, Vietnam; Nanyang Business School, Nanyang Technological University, Singapore; School of Business and Economics, Linnaeus University, Sweden; European Institute for Asian Studies, Luxemburg; and, Risk Management Institute, National University of Singapore
How to Apply
For Registration - Click Here
Executive Education Office
FORE School of Management
"Adhitam Kendra" B-18, Qutub Institutional Area,
New Delhi 110016
Mobile: +91 9166085159/ +91 9810875278/ +91 7976445970
Landline No.: +91-11-26856301
Website: www.fsm.ac.in