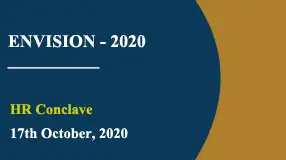 Rebooting FMCG Businesses Post COVID-19
FORE School of Management, New Delhi organised a webinar on May 1, 2020 that had Mr. Sujit Bawa, General Manager-Integration, Hindustan Unilever Limited (HUL) speaking with the students. The webinar revolved around 'Rebooting FMCG Businesses Post COVID19'. During the insightful event, Mr. Bawa spoke about the COVID-19 pandemic with particular emphasis on its impact on the world economy and how it was reshaping the world. He also shared his insights about the repercussions of the pandemic on a strengthening economy like India, especially the fast-moving consumer goods (FMCG) sector.
According to market researcher Nielsen, FMCG sales witnessed a steep decline in the last week of March following high growth in the first three weeks. The decline was a result of the current crisis. While sales dropped across various channels, traditional sales took the hardest hit.
Mr. Bawa discussed the change in the consumer demand and spending patterns post COVID-19 and the potential trends that are likely to shape the future. He emphasised the need for businesses to shift their focus towards their stakeholders, adapt their communications to show their sense of purpose and be ready to change themselves according to the post-COVID scenario.
The webinar proved extremely illuminating as students were able to glean plenty of information on the FMCG sector with respect to COVID-19.
Mr. Bawa is an alumnus (PGDBM, Marketing, 2001-03) of FORE School of Management, New Delhi. He is an industry veteran with an accomplished track record of over 15 years running large scale business and teams. Passionate about creating future-fit and purpose-led businesses, he's also a firm believer in doing well by doing good. Prior to his work with Unilever, he worked with Asian Paints as an Area Sales Manager.