Creating an Impact of CSR Initiatives Through Social Media
Dates: March 23-24, 2023
Programme Director: Prof. Shallini Taneja & Prof. Rakhi Tripathi
Mode: Online Mode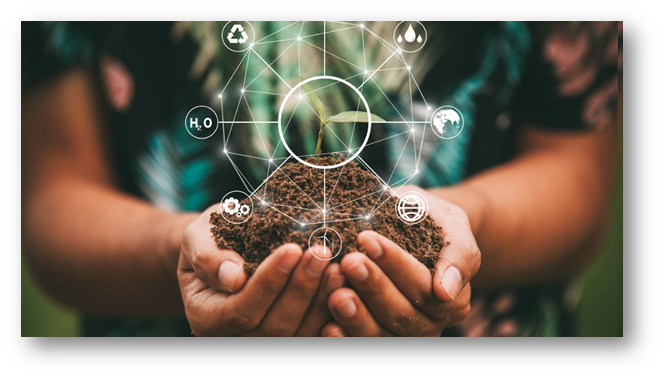 Introduction
The transformation brought by digital and technological advances during the last decade has made companies connect with their communities through various social media platforms. The social importance and organizational need for corporate social responsibility (CSR) and Sustainability initiatives are more prominent after CSR Rules, 2014. It is essential for an organization to engage in CSR activities and to know how to communicate effectively to their stakeholders about them. Social media can play a vital role in bridging the gap between CSR activities and their stakeholders. Not only social networking sites are free, but their reach is also global. By uploading valuable CSR initiative content on social networking sites and analyzing its engagement can do wonders for an organization, both corporate and NGOs. The well-designed communication (both internal and external communication patterns) of CSR and Sustainability initiatives is necessary for companies to achieve credibility and sustainable performance in a holistic manner.
Objectives
To elucidate and review the gradual shift in the understanding of CSR practices and their significance to business strategy.
To develop an in-depth understanding of approaches, tools, and techniques for CSR implementation.
To develop insights for conducting stakeholder engagement through various communication strategies.
To present CSR initiative content on social media: Facebook, Instagram, Twitter, Linked In, and connect with stakeholders.
To analyze the engagement of CSR activities, both campaigns, and information on social media
Learn sentiment analysis.
Contents
A brief overview of section 135, schedule VII of CSR Rules under the Companies Act 2013
CSR agenda formulation process and content (Creating instrument for baseline study)
Strategic Engagements with internal and external stakeholders (Collaborative frameworks; stakeholder engagement and materiality assessment)
Social media platforms (Facebook, Instagram, Twitter, LinkedIn): selecting the platform, launching the page, getting followers etc
Content management: posts and running campaigns
Analyzing the engagements on social media
Sentiment analysis
Certificate
After completion of the faculty development program an e-certificate will be provided to participants.
Pedagogy
Interactive mode of teaching which includes case studies, practical exercises and group discussions involving the participants.
Who Should Attend
Managers and executives from public and private sector organizations and MNCs. Also other agencies like government departments, Chambers of Commerce, NGOs, and organizations associated with social sector projects are welcome to participate.
Program Dates and Timing
Dates : March 23-24, 2023 (Tue,Wed, Thu)
Timing : 10:00 AM - 05:30 PM (Online Mode) on each day
Program Duration : 2 Days

Professional Fee of the Program
| Particulars | Fee for Offline |
| --- | --- |
| Faculty Members | INR 2360 |
| Student/Research Scholars | INR 1180 |
| Corporate Executives | INR 4720 |
GST @18% included in fee amount, as applicable
Programme Director
Prof. Shallini Taneja
FPM, MDI-Gurgaon;
M. Phil (Economics), MKU
MBA, VMU; M.A (Economics)
B.Com, Panjab University

She has over 17 years of experience in teaching, research, and industry. She has worked as a senior research fellow with her professors for an AICTE-sponsored National Research Project on "CSR Reporting Practices in Indian Companies." She received sponsorships from ISDRS at Columbia University and The Wharton School, USA, for paper presentation and attending conferences. She has served as an honorary advisor to BRICS Chamber of Commerce and Industry, New Delhi, in the CSR wing. She is a guest faculty at the Indian Institute of Corporate Affairs (IICA) under the aegis of the Ministry of Corporate Affairs, GOI. She has conducted joint programmes on Sustainable Development Goals—Agenda 2030 for the United Nations Information Centre for India and Bhutan, based in New Delhi, NISD under the aegis of the Ministry of Social Justice & Empowerment, GOI. She is a reviewer and guest editor for various national and international journals. She has many national and international publications. Her research paper published in the Journal of Business Ethics (Impact factor: 4.141) has had more than 390 citations since 2011. She has conducted the International Training Program for EMBA Batch from Sichuan University, China, on business environment and corporate governance. She has also conducted various in-house and online Management Development Programs (MDPs) for companies including NHPC, GAIL, IRCTC, and JK Cement. She is currently Area chair-Economics & Business Policy and Prof-in-charge, Center for Sustainable Development (CSD) at FORE.
Prof. Rakhi Tripathi
She is an expert in Digital Innovation and technologies. Several research papers have been published in national as well as international reputed journals, conferences and books. She has completed many research projects on Cloud computing, digital technologies for higher education, social listening etc. Primary objective of her research is to use Digital technologies to serve the society. Her latest project along with three other Professors from King's College London and London School of Economics is from British Academy, UK. She has been awarded the 'Best IT Professor' National Education award by Headlines Today in 2012 and Awarded 'Outstanding Women in Science' in the field of Information Technology in 2018 by Venus International Foundation, Chennai, India.
About Fore School of Management
FORE School of Management, New Delhi is a leading business school in India. The institute offers the following programs: PGDM, PGDM (IB), PGDM (Financial Management), PGDM (Big Data Analytics), PGDM (Executive), and Fellow Program in Management (FPM).
The programs are approved by the All India Council for Technical Education. The PGDM and PGDM (IB) programs at FORE are accredited by the National Board of Accreditation (NBA) and are equivalent to MBA as granted by the Association of Indian Universities (AIU).
FORE School of Management has also been granted SAQS Accreditation for a period of five years with effect from December 2017. FORE School of Management has institutional memberships of India Habitat Centre, New Delhi; Asian Regional Training and Development Organization (ARTDO) International, Philippines; Association of Indian Management Schools (AIMS), Hyderabad; National HRD Network (Delhi Chapter); Associated Chambers of Commerce and Industry of India (ASSOCHAM), New Delhi; BRICS Chamber of Commerce & Industry, New Delhi; National Science Library: National Institute of Science Communication and Information Resources (NISCAIR), New Delhi; American Center Library, New Delhi; The Case Centre, England; and, the United Nations Global Compact Network India, among others.
FORE School of Management also has academic partnerships with leading institutions including the following: Rennes School of Business, France; ESCE International Business School, Paris, France; Vietnam National University, HCM; University of Law and Economics, Vietnam; Kathmandu University School of Management, Kathmandu, Nepal; the University of California, Riverside (IEP), USA; University of Economics, Ho Chi Minh City, Vietnam; Nanyang Business School, Nanyang Technological University, Singapore; School of Business and Economics, Linnaeus University, Sweden; European Institute for Asian Studies, Luxemburg; and, Risk Management Institute, National University of Singapore
How to Apply
For Registration - Click Here
Executive Education Office
FORE School of Management
"Adhitam Kendra" B-18, Qutub Institutional Area,
New Delhi 110016
Mobile: +91 9166085159/ +91 9810875278
Email: exed@fsm.ac.in
Landline No.: +91-11-46485562 / 41242447
Website: www.fsm.ac.in