Cross Section and Panel Data Analysis for Research
Dates: May 11-13, 2022
Programme Director: Prof. Himanshu Joshi
Mode: Online Mode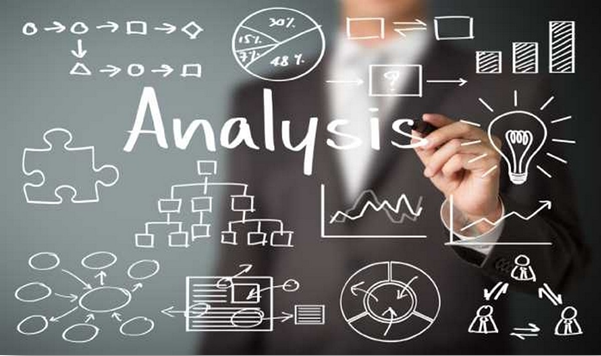 Introduction
Most empirical studies in economics, finance, and related social sciences aim to establish a causal relationship among various observed variables, and the notion of ceteris paribus - holding all other factors constant – is the core of establishing such a causal relationship. Beginning with the modest Ordinary Least Square (OLS) regression method, its assumptions, and inference, the program covers practical issues facing a researcher in cross-section and panel data analysis such as – Why do we need control variables to establish a causal relationship; what are the consequences of including a variable in the model that ought not to be included, when to use a proxy for an unobserved variable, effects of scaling on OLS statistics, when to include quadratic functions and interaction terms of two or more variables in the model, the effect of including a dummy variable, etc. It also covers regression analysis with a qualitative (dummy) dependent variable. Finally, it covers the structure of panel data and fixed and random effects estimation.
Objectives
The proposed Faculty Development Program aims to provide practical training to the researchers for the analysis of observed data using modern econometrics techniques. The program intends to impart an intuitive understanding of the estimation, inference, and model specification for cross-section and panel data analysis.
Contents
Simple Regression Model – The Ordinary Least Square Method
Multiple Regression Analysis – Estimation
Multiple Regression Analysis – Inference and Hypotheses Testing
Multiple Regression Analysis – Model Specification, Omitted Variable Bias, Use of control Variables, Consequences of Over-Controlling, Quadratic and Interaction Terms.
Multiple Regression Analysis with Qualitative Information: Single and Multiple Dummy Independent Variables, Interactions Involving Dummy Variables.
Binary Dependent Variables – The Linear Probability Model.
Structure of the Panel Data – How to prepare a data file for Panel Data Analysis, Within and Between Variances.
Panel Data – Fixed Effects Regressions
Panel Data – Random Effects Regressions, Hausman Test Comparing Random Effects and Fixed Effects.
Professional Fee of the Program
| Particulars | Fee for Online Programme |
| --- | --- |
| Faculty Members | INR 2360 |
| Student/Research Scholars | INR 1180 |
| Corporate Executives | INR 4720 |
GST @18% included in fee amount, as applicable
Program Dates and Timing
Dates : May 11-13, 2022 (Wed, Thu, Fri)
Timing : 01:30 PM-03:30 PM, 03:45 PM - 05:45 PM (Virtual Mode) on each day
Program Duration : 12 hours (spread over 3 days)
Certificate
After completion of the faculty development program an e-certificate will be provided to participants.
Methodology
The program would be delivered online: 3 days; 4 hours per day
Sessions would be delivered through a combination of:
Interactive Lectures to develop conceptual understanding of the methods using data files and relevant research papers.
Hands-on Training on MS Excel and Stata for estimation, inference, and model specification.
Follow on Session to provide feedback on the participants' work.
Who Should Attend
All those who deal with observed data-based research will find the program useful. Researchers in Economics, Finance, Social Sciences, and Interdisciplinary areas like Corporate Governance, Interaction between HR and Finance, or Marketing and Finance will benefit most from the program.
Thus, the workshop will be useful for:
Research Scholars
Early Career Faculty Members of B-Schools
Research Analysts working on multi-firm multiple periods data.
Professionals and Executives indulged in the secondary data research.
Program Director
Prof. Himanshu Joshi: With over two decades of experience in teaching, training, and research, Prof. Himanshu is currently working as Professor with the FORE School of Management, New Delhi. He is Ph.D. and Masters in Business Administration (Finance). He also holds a Specialist Diploma in Credit Risk Management from National University of Singapore and completed FDP on 'Pedagogy and Research' from Indian Institute of Management, Ahmedabad. Besides teaching at FORE, he is associated as Visiting Faculty with Indian Institute of Management, Rohtak, and Indian Institute of Corporate Affairs, Manesar. He has developed and conducted various executive education programs for corporates and PSUs on Spreadsheet Modelling for Valuation, Enterprise Risk Management, Foreign Exchange Risk Management, and Financial Strategies for Value Creation. He frequently publishes research papers in peer-reviewed journals indexed in ABDC, ABS, Scopus, and Web of Science. He can be reached at himansu@fsm.ac.in.
About Fore School of Management
FORE School of Management, New Delhi is a leading business school in India. The institute offers the following programs: PGDM, PGDM (IB), PGDM (Financial Management), PGDM (Big Data Analytics), PGDM (Executive) and Fellow Program in Management (FPM).
The programs are approved by the All India Council for Technical Education. The PGDM and PGDM (IB) programs at FORE are accredited by National Board of Accreditation (NBA) and are equivalent to MBA as granted by Association of Indian Universities (AIU).
FORE School of Management has also been granted SAQS Accreditation for a period of five years with effect from December 2017. FORE School of Management has institutional memberships of India Habitat Centre, New Delhi; Asian Regional Training and Development Organization (ARTDO) International, Philippines; Association of Indian Management Schools (AIMS), Hyderabad; National HRD Network (Delhi Chapter); Associated Chambers of Commerce and Industry of India (ASSOCHAM), New Delhi; BRICS Chamber of Commerce & Industry, New Delhi; National Science Library: National Institute of Science Communication and Information Resources (NISCAIR), New Delhi; American Center Library, New Delhi; The Case Centre, England; and, the United Nations Global Compact Network India, among others.
FORE School of Management also has academic partnerships with leading institutions including the following: Rennes School of Business, France; ESCE International Business School, Paris, France; Vietnam National University, HCM; University of Law and Economics, Vietnam; Kathmandu University School of Management, Kathmandu, Nepal; University of California, Riverside (IEP), USA; University of Economics, Ho Chi Minh City, Vietnam; Nanyang Business School, Nanyang Technological University, Singapore; School of Business and Economics, Linnaeus University, Sweden; European Institute for Asian Studies, Luxemburg; and, Risk Management Institute, National University of Singapore
How to Apply
For Registration - Click Here
Executive Education Office
FORE School of Management
"Adhitam Kendra" B-18, Qutub Institutional Area,
New Delhi 110016
Mobile: +91 9166085159/ +91 9810875278/ +91 7976445970
Email: exed@fsm.ac.in
Landline No.: +91-11-26856301
Website: www.fsm.ac.in