Design Thinking for Complex Problem Solving
Dates: September 12-13, 2022
Programme Director: Prof. Sriparna Basu and Prof Shilpi Jain
Mode: Hybrid Mode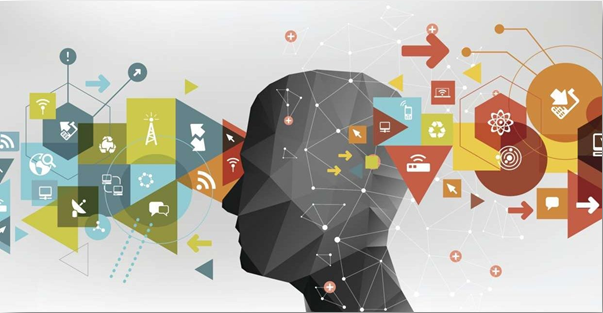 Introduction
In 1987, Peter G Rowe interrogated conceptual approaches to design in terms of both process and form. His idea of using design thinking was to identify and resolve design problems in urban planning and architecture. Since early 1990s researchers and designers have been using design thinking approach to solve business problems be it designing a new product or service, designing a new campus/building/office, or solving a complex business issue.
The proliferation of information technologies, AI, data analytics, and social media platforms have been instrumental in solving critical and complex problems. In fact, technology has altogether offered a variety of tools and techniques to approach a problem from multiple perspectives. There are several examples of business where the marriage between technology and design thinking has proven strong and successful. For example, platform businesses Zomato and Swiggy have solved the complex problem of anytime access to food, and Urban Company is offering home services with guaranteed users' satisfaction. A decade ago, this was unimaginable in a developing country like India. While technology offers accessibility and ease, design thinking helps businesses to approach a problem with empathy, understanding users' pain points, analyzing the data, and resolve a problem with feedback loop approach. It enables designers to consider the problem in many different ways and speculate on both the past and future of the problem too.
The course participants will get to learn the fundamental principles of design thinking, design thinking framework and tools, exploring the role of design heuristics, problem solving pattern, analyzing a problem from data driven insights, experience mind shift learning, ideate and test prototype for best possible solution.
Objectives
By taking this program, the participants will learn to analyze a problem from design thinking approach. They will further explore the role of concept design method, design heuristics, user persona, and experience mapping
Contents
Introduction to design thinking, design thinking framework, and tools
Learn how to identify and understand a problem
Discover how to plan a design thinking project
Designing problem solving approach to address stakeholders' needs
Concept Design Method, Design Heuristics, User Persona, and Experience Mapping
Cultural sensitivity in problem solving
Data driven approach for mind shift learning
Ideate and test prototype
Visualize and organize information effectively
Selection of appropriate alternative/solutions
Certificate
After completion of the faculty development program an e-certificate will be provided to participants.
Pedagogy
The participants will learn through exercises which include, concept design activities and testing prototypes. Apart from the above, brief industry cases will be taken up for observations and discussion, and simulations.
Who Should Attend
Faculty from any domain and level
Professional Fee of the Program
| Particulars | Fee for Online | Fee for Offline |
| --- | --- | --- |
| Faculty Members | INR 2360 | INR 5900 |
| Student/Research Scholars | INR 1180 | INR 3540 |
| Corporate Executives | INR 5900 | INR 9440 |
GST @18% included in fee amount, as applicable
Program Dates and Timing
Dates : September 12-13, 2022 (Mon, Tue)
Timing : 10:00 AM-01:00 PM, 02:00 PM - 05:00 PM (Hybrid Mode) on each day
Program Duration : 12 hours (spread over 2 days)
Program Director
Prof. Shilpi Jain
FPM, Management Development Institute (MDI), Gurgaon, India
M.Tech. (Information Systems), NSIT, Dwarka
MBA (Marketing) Institute of Management Science & Productivity Research, Delhi
Shilpi Jain is a Professor of Information Technology and Big Data Analytics at FORE School of Management, the Area Chair – IT, and Faculty Chair of the Purchase Committee. With over 25 years of work experience, she has been designing, developing, and delivering executive programs for public and private sector organizations.
Her current research is in applied and empirical user behavior on social media & e-commerce, digital inclusion at the grassroots level, and adoption of disruptive technologies which includes digital currency, gamification, and enterprise systems on the cloud. During her stint at Infosys Research Labs, she has designed prototypes for a virtual team training platform enabling paired programming, country risk analysis framework, and dynamic resource sharing across geographies. Among other accolades, she has received international awards for her case publications at prestigious international forums such as at William Davidson Institute (WDI), University of Michigan, Ross School of Business, USA, and honorable mention at the ISB-Ivey case competition. She chairs several executive education programs on e-commerce strategies, managing business on the cloud, design thinking, data summarization with Tableau, business analytics, HR analytics, and business storytelling with data.
A regular author in National Newspaper, she has co-authored numerous business case studies and research articles in reputed journals. She has been presenting her research at prestigious conferences such as ICSE, PACIS, AMCIS, and ANZAM. She has been invited as a distinguished speaker and panelist, multiple times, in various forums such as Delhi University Colleges, other B-Schools, CII, ASSOCHAM, and ONGC. She is also a visiting professor at Shiv Nadar University for the past 2 years.
Prof. Sriparna Basu
PhD (Cultural Studies), University of Illinois, at Urbana-Champaign, USA
M.A. (Cultural Studies), University of Illinois, at Urbana-Champaign, USA
M.A. (Gold Medallist), Jadavpur University, Kolkata
Dr. Basu has been involved in research, teaching and consulting work for over 21 years. She has presented research papers in 16 national and international conferences. She has published widely. Her research contributions have been published in journals like Journal of Business Research, Economic and Political Weekly. She has won international awards for her case publications at prestigious international forums such as at William Davidson Institute (WDI), University of Michigan, Ross School of Business, USA, ISB-Ivey case competition. Her current research is in the area of: Culture, Technology, and Communication; Asian globalizations and Indian MNEs; Message Engineering on Digital Platforms; Digitalization in the Social Sector and Digital Policy Making
Prof. Basu has been involved in training and consulting activities with organizations such as ONGC, NHPC, IFFCO, MCL, Indian Oil, Power Grid, Aviation Academy of India, Punjab National Bank, Tata Motors, Food Corporation of India, Indian Institute of Public Administration, British Council, Relaxo etc.
Prof. Sriparna Basu has cited by Education Post 2021 (https://iirfranking.com/blog/wp-content/uploads/2021/03/Education-Post-January-2021.pdf) as among the top six women leaders in higher in education in India.
She has been invited as distinguished speaker and panellist, multiple times, in various reputed forums. Some recent talks given by Dr Basu are mentioned below:
She has been invited as distinguished speaker and panellist, multiple times, in various forums such as ASSOCHAM, KPMG, Association of Independent Directors (AIDI) etc. Prof. Basu is also a visiting professor at IIM, Sambalpur for the past 4 years.
About Fore School of Management
FORE School of Management, New Delhi is a leading business school in India. The institute offers the following programs: PGDM, PGDM (IB), PGDM (Financial Management), PGDM (Big Data Analytics), PGDM (Executive) and Fellow Program in Management (FPM).
The programs are approved by the All India Council for Technical Education. The PGDM and PGDM (IB) programs at FORE are accredited by National Board of Accreditation (NBA) and are equivalent to MBA as granted by Association of Indian Universities (AIU).
FORE School of Management has also been granted SAQS Accreditation for a period of five years with effect from December 2017. FORE School of Management has institutional memberships of India Habitat Centre, New Delhi; Asian Regional Training and Development Organization (ARTDO) International, Philippines; Association of Indian Management Schools (AIMS), Hyderabad; National HRD Network (Delhi Chapter); Associated Chambers of Commerce and Industry of India (ASSOCHAM), New Delhi; BRICS Chamber of Commerce & Industry, New Delhi; National Science Library: National Institute of Science Communication and Information Resources (NISCAIR), New Delhi; American Center Library, New Delhi; The Case Centre, England; and, the United Nations Global Compact Network India, among others.
FORE School of Management also has academic partnerships with leading institutions including the following: Rennes School of Business, France; ESCE International Business School, Paris, France; Vietnam National University, HCM; University of Law and Economics, Vietnam; Kathmandu University School of Management, Kathmandu, Nepal; University of California, Riverside (IEP), USA; University of Economics, Ho Chi Minh City, Vietnam; Nanyang Business School, Nanyang Technological University, Singapore; School of Business and Economics, Linnaeus University, Sweden; European Institute for Asian Studies, Luxemburg; and, Risk Management Institute, National University of Singapore
How to Apply
For Registration - Click Here
Executive Education Office
FORE School of Management
"Adhitam Kendra" B-18, Qutub Institutional Area,
New Delhi 110016
Mobile: +91 9166085159/ +91 9810875278/ +91 7976445970
Email: exed@fsm.ac.in
Landline No.: +91-11-26856301
Website: www.fsm.ac.in