EMCS Case webinar - FORE School of Management, New Delhi
Background
In case-study research, past studies are reviewed and studied to gain a deeper understanding of complex issues. When an in-depth, holistic investigation is needed, it is considered a robust research method. A case study is an integral part of an MBA curriculum where future managers learn from past experiences. Using the case method provides readers with invaluable insight into corporate decisions and strategies.
FORE School of Management, New Delhi, a leading premier business school, is hosting a webinar in collaboration with Emerald India and Professor Michael Goldman, Chief Editor of Emerging Markets Case Studies at Emerald. During this webinar, participants will learn about case teaching and how to craft case research for classroom use. Please find below a brief profile of the invited speaker
Objective
This program's purpose is to teach participants how to follow a case base methodology in a classroom teaching.
Certificate
After completion of the faculty development program, an e-certificate will be provided to participants.
Methodology
Participants in this workshop will engage in an interactive session with a sample case study being provided in advance after registration. The participants are supposed to read the case before joining the online session.
Who Should Attend
Management/social sciences faculty members, research scholars, and industry representatives.
Professional Fee of the Program
There are no fees attached to the program. Prior registration is required to attend the program.
Program Dates and Timing
Dates: August 16, 2022 (Tuesday)
Timing: 6:30 pm to 8:00 pm
Program Duration: 90 minutes
Speaker Profile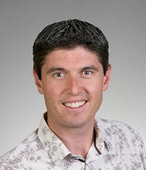 Associate Professor (University of San Francisco, California)
Chief Editor – (Emerging Markets Case Studies, Emerald publishers)
Prof. Michael M. Goldman is an award-winning marketing & sales teacher, researcher, and advisor to organizations in several countries. From advising the MTN Group on leveraging their FIFA World Cup sponsorship, to upskilling relationship managers at Barclays and Safaricom in Kenya, to developing sales skills workshops with the Los Angeles Clippers, Prof Goldman has worked with students, managers, and clients to enhance their abilities to acquire, grow and retain profitable customers.
Prof Goldman is based in California as a tenured Associate Professor in the University of San Francisco's Sport Management Master's Program. He also holds an Adjunct Faculty role with the Gordon Institute of Business Science in Johannesburg, facilitates the BrandQuad series of workshops in Kenya, is the Editor-in-Chief of Emerald Publishing's Emerging Markets Case Studies, and is on the Executive Board of the North American Case Research Association.
About FORE School of Management
FORE School of Management, New Delhi is a leading business school in India. The institute offers the following programs: PGDM, PGDM (IB), PGDM (Financial Management), PGDM (Big Data Analytics), PGDM (Executive), and Fellow Program in Management (FPM).
The programs are approved by the All India Council for Technical Education. The PGDM and PGDM (IB) programs at FORE are accredited by the National Board of Accreditation (NBA) and are equivalent to MBA as granted by the Association of Indian Universities (AIU).
FORE School of Management has also been granted SAQS Accreditation for a period of five years with effect from December 2017. FORE School of Management has institutional memberships of India Habitat Centre, New Delhi; Asian Regional Training and Development Organization (ARTDO) International, Philippines; Association of Indian Management Schools (AIMS), Hyderabad; National HRD Network (Delhi Chapter); Associated Chambers of Commerce and Industry of India (ASSOCHAM), New Delhi; BRICS Chamber of Commerce & Industry, New Delhi; National Science Library: National Institute of Science Communication and Information Resources (NISCAIR), New Delhi; American Center Library, New Delhi; The Case Centre, England; and, the United Nations Global Compact Network India, among others.
Click to Register