FDP 2016 at International Location
FDP 2016 at International Location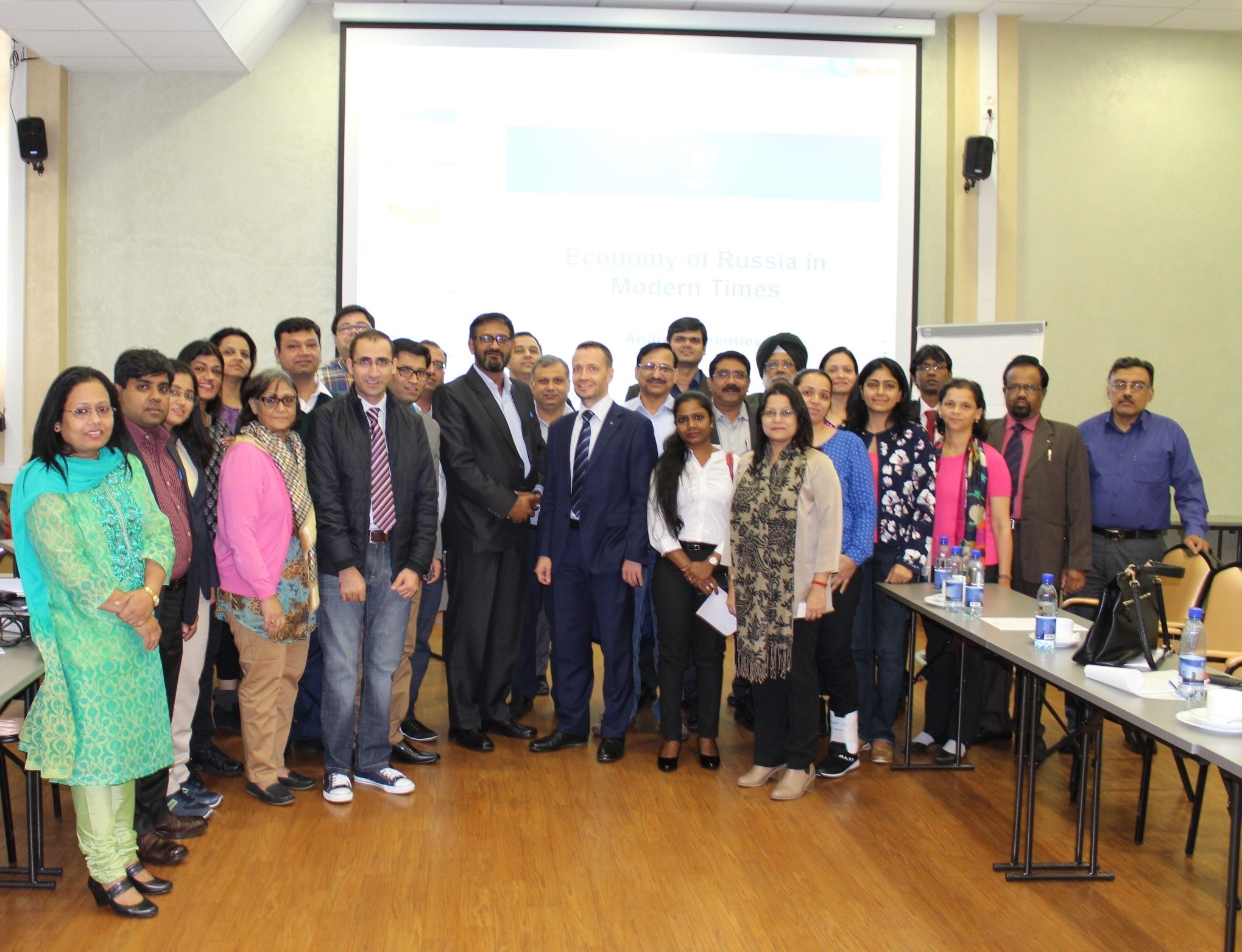 8th International Faculty Development Program/Faculty Retreat was held from September 8-11, 2016, organized in Moscow and St. Petersburg, Russia. A group of 30 faculty members, led by our Director, Dr. Jitendra. K. Das, broadened their horizon of learning during the tour. This program was organized in collaboration with Higher School of Economics, National Research University, Moscow. The academic program was inaugurated by Dr. Jitendra. K. Das, Director, FORE School of Management on September 8, 2016 at the Conference Hall, Hotel Izmailovo Delta, Moscow. Four academic sessions were conducted by faculty members of HSE, National Research University, Moscow. Prof. Irina Ivashkovskaya, Head Professor: Department of Finance took the first session on Corporate Governance in Russia, followed by a session on BRICS Studies by Prof. Leonid Grigoryev, Head of Department of World Economy, Faculty of World Economy and International Affairs. On September 9, 2016 Prof. Andrei Dementiev delivered two sessions on "Economy of Russia in Modern Times", and "Doing Business in Russia." All the Sessions were high on content and perspective. Deliberations in FDP generated lot of interest in Russian economy, BRICS grouping and Russia-India economic and political tie-ups.
The FDP tour incorporated major sightseeing places in its itinerary with an opportunity to get glimpses of Russian culture. St. Sofia's Embankment, Kremlin, Cathedral of Christ, New Maiden Convent, Moscow State University campus a panorama platform on Vorobiovy (Sparrow) Hills followed by world famous Russian Circus were some of the main attractions on the first day. On the second day, group visited Moscow's famous Red Square, and Grand Kremlin Palace. Group also visited and voyaged World famous Moscow Metro Tour, which is considered to be world's most beautiful metro network. On the third day group departed from Moscow to St. Petersburg via High Speed Sapsan Train covering picturesque journey of Russian country site. In St. Petersburg panoramic city tour and visit to Hermitage Museum were the main attractions.
Participants of the tour returned home with excitement, enriched knowledge and a memorable exposure to Russian economy, business environment and culture on September 12, 2016. Continuing with the practice, Faculty members of FORE School of Management are expected to bring out 'Working Papers' on a theme related to his/her area of interest with regards to the Moscow/St. Petersburg FDP. The combined intellectual output from this FDP is likely to be published in the form of a book.