International Immersion Program 2018
International Immersion Program 2018
International Immersion Program 2018
International Immersion Program for the academic year 2017-18 was conducted from April 01-07, 2018 to at Nanyang Business School, Singapore. Five highly specialized and cutting- edge courses were conducted by NBS, Singapore faculty for our students. A course on International Trade and Logistics was conducted by Prof. K. Ravi Kumar Shaw Chair Professor and Director of the Nanyang Business School Centre for Business of Culture at the Nanyang Technological University, Singapore. This course was designed specifically for the International Business group students.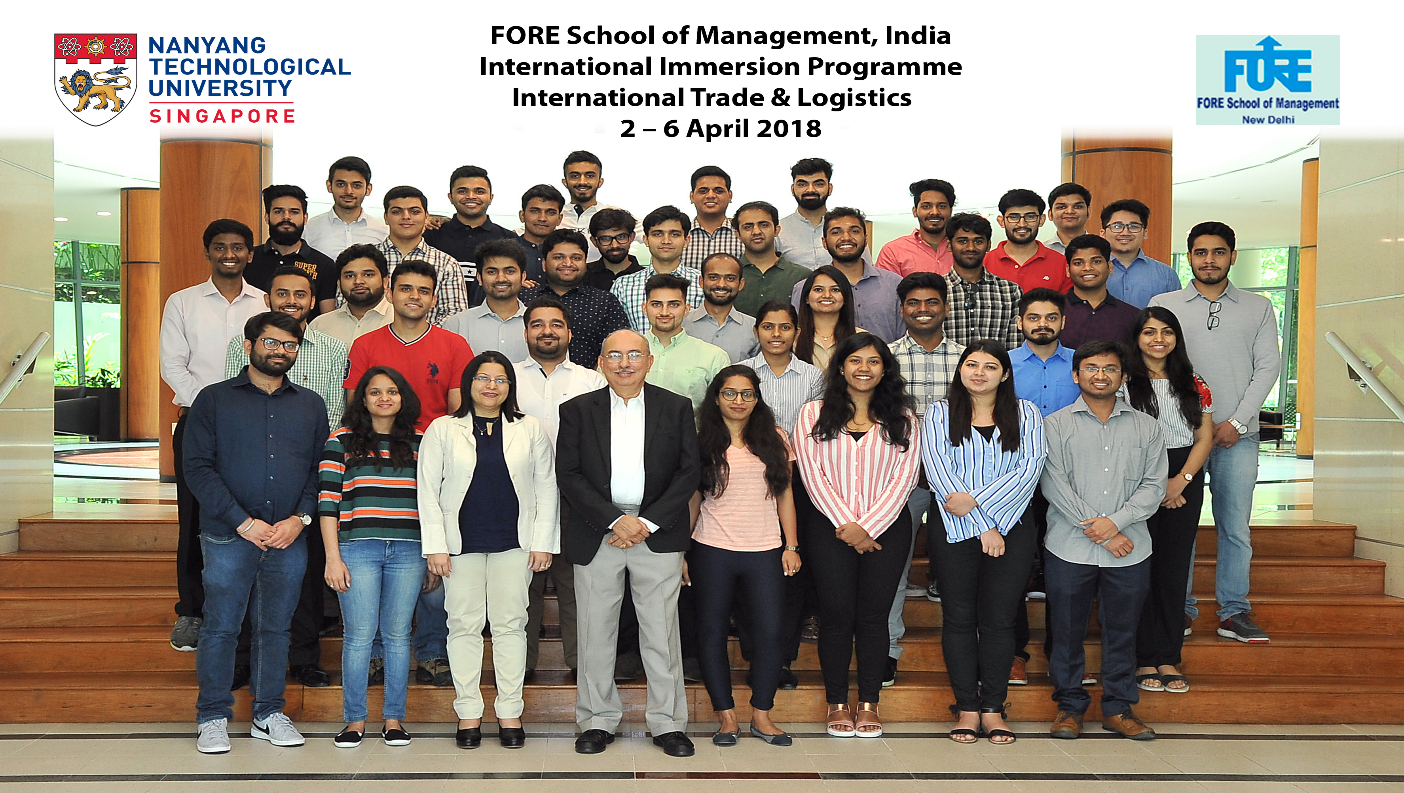 Disruption is everywhere and that can be seen in the use of the term across industries and geographies. It is synonymous with change, thinking out of the box, being different, and more. Disruption is actually much more, it is a strategy, a way of thinking. A cutting edge course on Disruptive Technologies was conducted by Prof. Vijay Sethi, Professor - Department of Information Technology and Operations Management, Nanyang Business School, NTU. This module covers disruption in a comprehensive and holistic way to outline how successful companies have leveraged this strategy for transforming their own, adjoining, and even unrelated industries.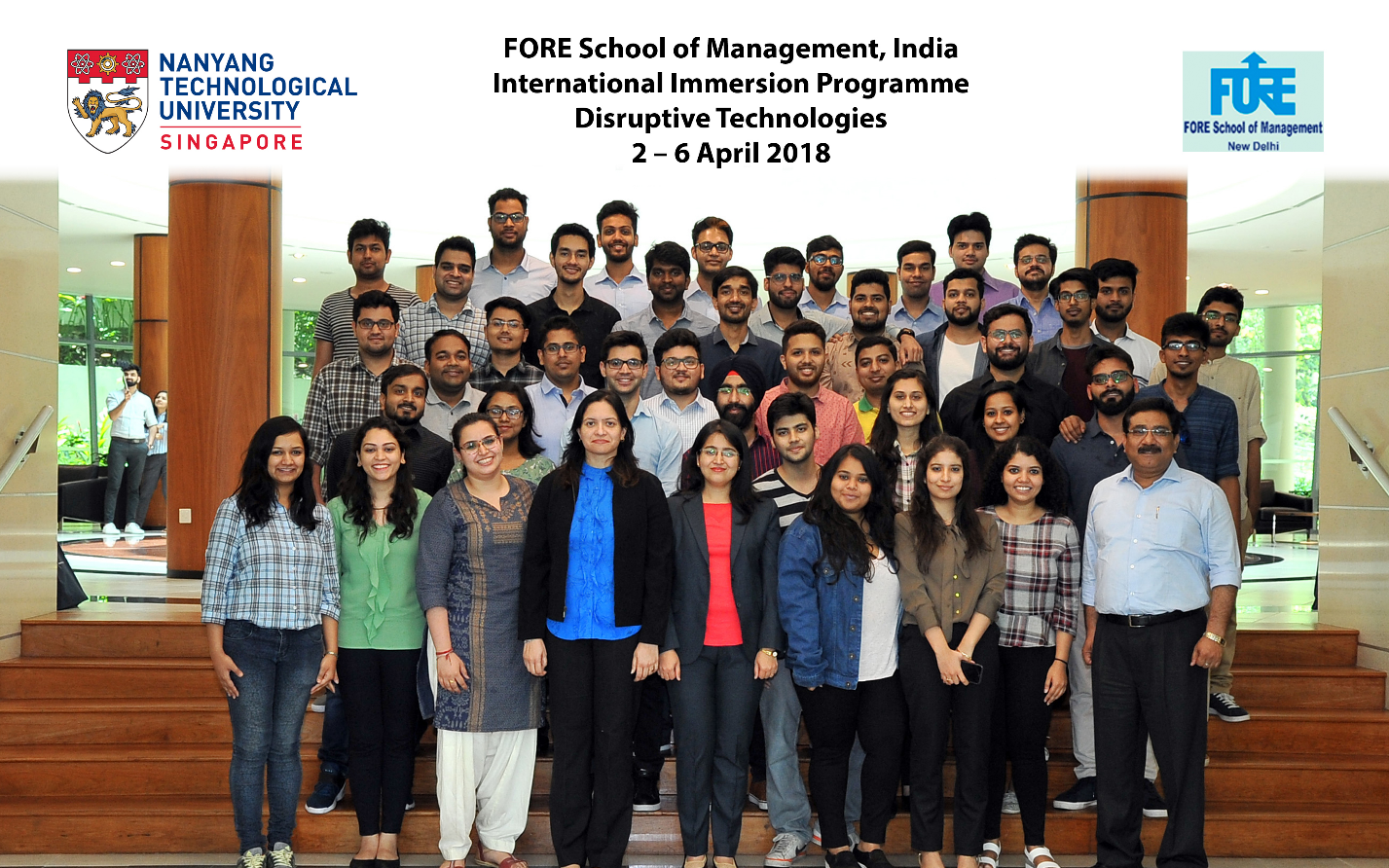 A course on Finance & Technology (FINTECH) was conducted by Associate Prof. Low Buen Sin, Associate Dean (China Programme and Executive Programme) and Associate Professor of Banking and Finance at Nanyang Business School, NTU. This course explains and evaluates various emerging technologies that are transorming current financial industry. The course had a good coverage about the concepts of Bitcoin and Blockchain, Digital currency and its implications, The Rise of Ant Financial Services, ICO, and International payment transformation.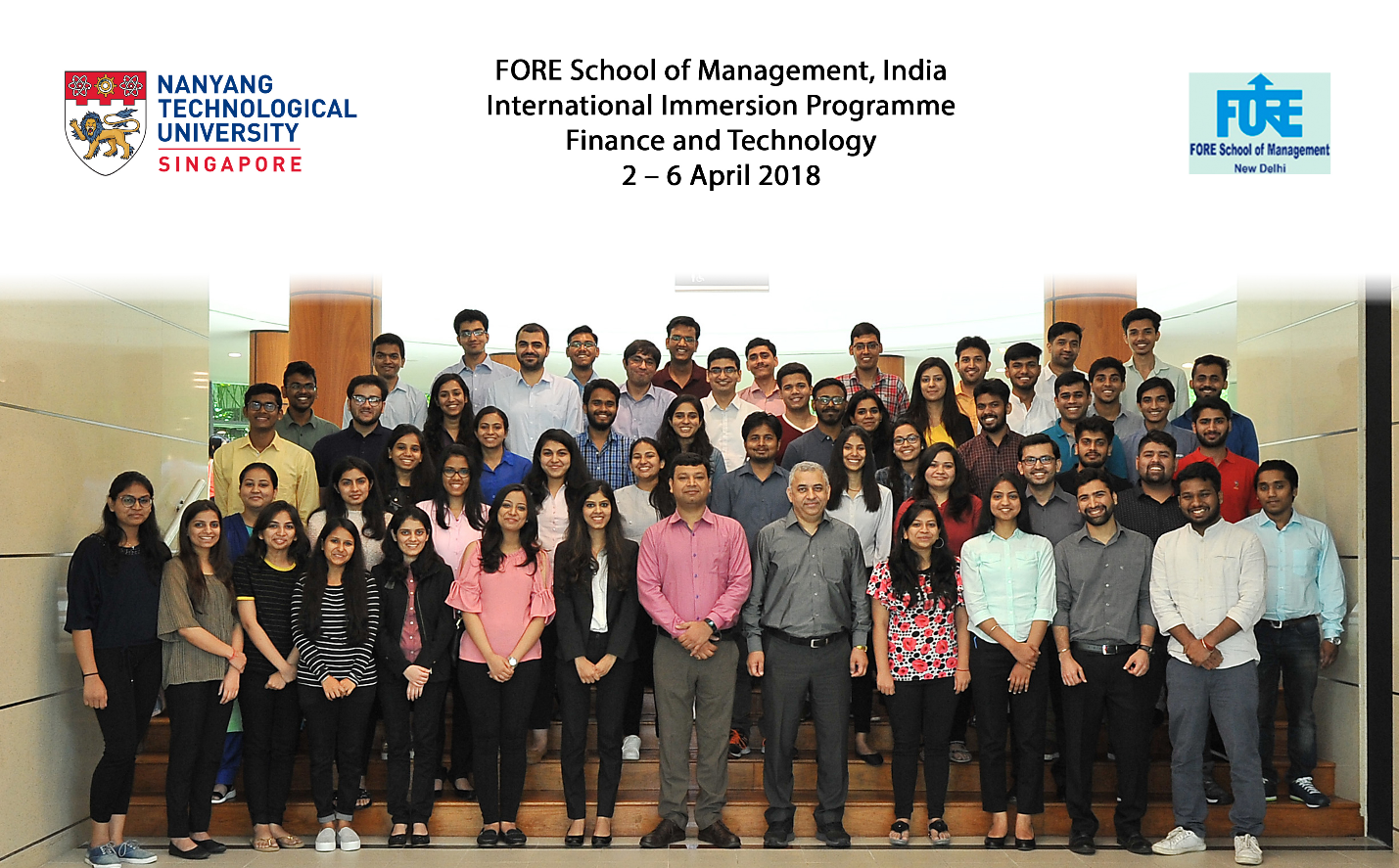 Course of Digital Marketing was offered by Mr. Jonathan BRIGGS, Academic Director, Hyper Island. This course explores digital marketing ecosystem and helps students develop a digital mindset, think about customer needs, tools, channels and touch points and how data is being generated and used to improve the effectiveness of advertising and communication messages and to build new forms of value for businesses.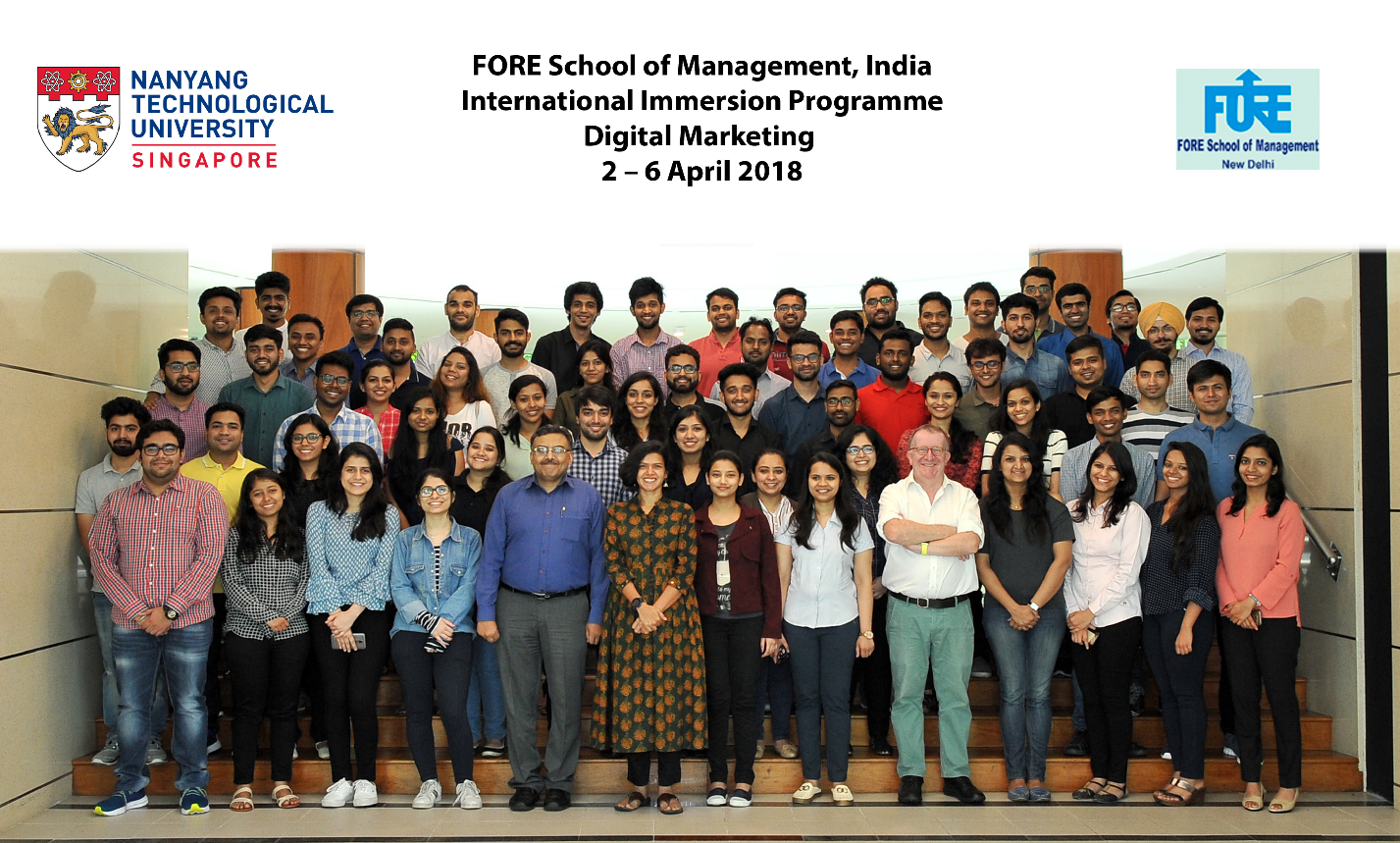 Prof. Patrick Gibbons, Jefferson Smurfit Professor of Strategic Management at University College Dublin (UCD) conducted a course on International Competitive Strategies for Interntional Business group students. International Competitive Strategy course deals with the challenges managers face in seeking to achieve their organisation's mission in the face of changing, uncertain and ambiguous environmental and competitive conditions, while aligning and deploying their internal assets, capabilities and people to optimal effect. During the IIP students also visited various companies in Singapore like Grey Orange, Expara, Olam, and DHL as an essential part of their academic program. Technology group students also had first had experience of 3-D Printing at 3-D Printing Lab of NTU. It was fully residential program and throughout the immersion program our students stayed at excellent residential facility of Nanyang Executive Centre, part of NTU, Singapore.