Netnographic Research Design
Dates: June 15-17, 2022
Programme Director: Prof. Aanchal Sharma
Mode: Online Mode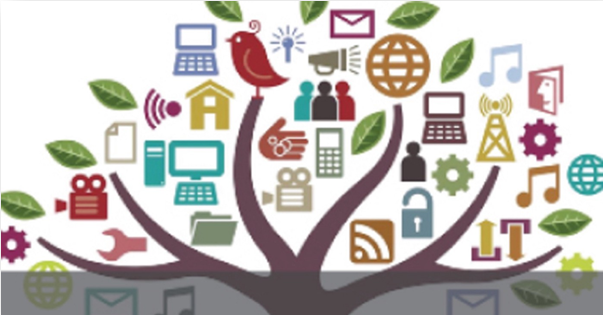 Introduction
This Faculty Development Programme (FDP) enables participants to conduct netnographic research on digital communities. Netnography as an evolving research practice within qualitative research methodology derives its philosophy, approach and methods from ethnographic principles. As a strategic research practice within social sciences, netnography is widely used to understand respondents over digital space. The FDP will involve classroom exercises and critical discussions leading to develop a netnographic research proposal.
Contents
Introduction to ethnographic research within qualitative methodology
Nature of research topics within netnography
Choosing a netnographic research site
Netnographic field immersion
Netnographic data collection and analysis
Ethical dimensions within netnography
Developing a netnographic research proposal
Program Dates and Timing
Dates : June 15-17, 2022 (Wed, Thru, Fri)
Timing : 10:00 AM-12:00 PM, 02:00 PM - 04:00 PM (Online Mode) on each day
Program Duration : 12 hours (spread over 3 days)
Certificate
After completion of the faculty development program an e-certificate will be provided to participants.
Pedagogy
Pre-readings, in-class exercises, group-discussions, interactive sessions
Who Should Attend
Research scholars, Faculty, and Industry practitioners
Professional Fee of the Program
| Particulars | Fee for Online |
| --- | --- |
| Faculty Members | INR 2360 |
| Student/Research Scholars | INR 1180 |
| Corporate Executives | INR 4720 |
GST @18% included in fee amount, as applicable
Program Director
Prof. Aanchal Sharma
FPM – MICA, Ahmedabad
UGC NET (Journalism and Mass Communication)
Masters (Journalism and Mass Communication); MA (Gender and Development Studies, Gold Medalist)

Prof. Aanchal Sharma is an Assistant Professor in the Communication Area at FORE School of Management, New Delhi and has over 10 years of academia and industry experience. She has worked with IMT-Ghaziabad, Shri Ram College of Commerce-Delhi University, and constituent colleges of Symbiosis International (Deemed University) as a visiting faculty. Her teaching and research interests are in the area of qualitative research methodologies, communication studies, business communication, and has earlier conducted FDP on Advance Qualitative Research and Tools. She was a visiting scholar at Clark University, USA where she audited a course on qualitative research. She was also selected as a participant at the IAMCR PhD winter school at Jinan University, China where she presented her research. As part of her FPM thesis at MICA, she conducted a prolonged ethnographic field immersion in the state of Uttarakhand, India.
For queries related to the FDP, Prof. Aanchal can be contacted at aanchal.sharma@fsm.ac.in
About Fore School of Management
FORE School of Management, New Delhi is a leading business school in India. The institute offers the following programs: PGDM, PGDM (IB), PGDM (Financial Management), PGDM (Big Data Analytics), PGDM (Executive), and Fellow Program in Management (FPM).
The programs are approved by the All India Council for Technical Education. The PGDM and PGDM (IB) programs at FORE are accredited by the National Board of Accreditation (NBA) and are equivalent to MBA as granted by the Association of Indian Universities (AIU).
FORE School of Management has also been granted SAQS Accreditation for a period of five years with effect from December 2017. FORE School of Management has institutional memberships of India Habitat Centre, New Delhi; Asian Regional Training and Development Organization (ARTDO) International, Philippines; Association of Indian Management Schools (AIMS), Hyderabad; National HRD Network (Delhi Chapter); Associated Chambers of Commerce and Industry of India (ASSOCHAM), New Delhi; BRICS Chamber of Commerce & Industry, New Delhi; National Science Library: National Institute of Science Communication and Information Resources (NISCAIR), New Delhi; American Center Library, New Delhi; The Case Centre, England; and, the United Nations Global Compact Network India, among others.
FORE School of Management also has academic partnerships with leading institutions including the following: Rennes School of Business, France; ESCE International Business School, Paris, France; Vietnam National University, HCM; University of Law and Economics, Vietnam; Kathmandu University School of Management, Kathmandu, Nepal; the University of California, Riverside (IEP), USA; University of Economics, Ho Chi Minh City, Vietnam; Nanyang Business School, Nanyang Technological University, Singapore; School of Business and Economics, Linnaeus University, Sweden; European Institute for Asian Studies, Luxemburg; and, Risk Management Institute, National University of Singapore
How to Apply
For Registration - Click Here
Executive Education Office
FORE School of Management
"Adhitam Kendra" B-18, Qutub Institutional Area,
New Delhi 110016
Mobile: +91 9166085159/ +91 9810875278/ +91 7976445970
Email: exed@fsm.ac.in
Landline No.: +91-11-26856301
Website: www.fsm.ac.in