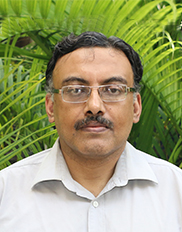 Taking Executive Education to next level through Online Delivery Professor Asif Zameer, Dean (Corporate Relations)
"FORE School's Executive Education Programmes are designed and delivered with the sole purpose of enhancing the competitiveness of Indian Business Managers across functional areas using global pedagogy."- says Professor Asif Zameer, Dean (Corporate Relations) at FORE School of Management, New Delhi. "We have been designing, developing and conducting innovative Executive Education/Management Development Programmes (MDPs) for working executives for over 35 years."
According to Prof Zameer, the globalized business environment demands that managers leverage the most advanced approaches to perform better and contribute effectively to organizational objectives. Hence, it becomes essential for managers to continuously update themselves about changing business paradigms and innovative business practices to stay ahead of competition. To meet this growing need of training and development for corporate executives who have very little time to physically attend training programmes, FORE has forayed into the Online Executive Education space and started imparting courses in collaboration with Tech Mahindra using their state-of-the-art Virtual Interactive Learning Platform.
We have very successfully conducted a 6 months' joint Certification programme on Big Data Analytics for Business and Management in collaboration with the globally renowned University of California Riverside, USA and the second batch of this prestigious programme is starting in October 2017.
An Executive Management Programme (EMP) for working professionals in collaboration with Seneca College, Canada is going to be launched soon. Many short term certification programmmes in niche areas of knowledge are also on the anvil.
FORE is scaling new peaks in delivering quality Executive Education programmes using the latest technology and the journey has just begun!