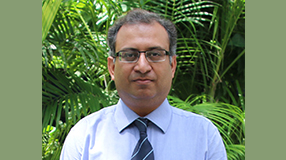 Tips on how to select the right business school

Management courses in India were synonymous with IIMs, this was the scenario of Management education, about 25 years ago. With time several good Business-Schools have emerged to cater to the growing population of Management aspirants but IIMs continue to be the best B-schools in imparting business education in India. The reason is that, these institutes offer innovative courses to satisfy the needs of all sections of students. The well known management institutes of India i.e. Indian Institutes of Management (IIMs), the Management departments of various IITs, NITIE, and various other government universities offer MBA/ PGDM degree/ Diploma courses. Some other reputed and favorites of Management aspirants are FMS Delhi, Indian Institute of Foreign Trade (IIFT) New Delhi and Kolkata, MDI Gurgaon, JBIMS (Mumbai University), Banaras Hindu University and University Business School, Chandigarh. Majority of Management institutes fall under this category. Some of the other leading private Management institutes are XLRI Jamshedpur, IMT Ghaziabad, IMI New Delhi and FORE School of Management, New Delhi. Some Management institutes are also promoted by corporate houses like BIMTECH and NIRMA Institute of Management.

Besides the above, there are about more than 3000 management institutes in India. In the present scenario, the way by which a mushroom growth of MBA/PGDM schools has occurred, it has become very important to understand your needs and select the right business school.

Since you will be spending a lot in your management programme, it is important for you to select the right Business-School. How can we differentiate between these schools? The task of choosing a right Business-School has become even more difficult today because there is no standard parameter or universally acceptable criteria in our country. Of late, a number of surveys have been carried out by leading magazines which further aggravate confusion in the minds of the student.

Here are some tips that you can follow to select the right Business-School for you. Now the question arises, how to search and choose the appropriate management institute for yourself. According to Dr. Anupam Narula, Marketing Faculty of FORE School of Management, New Delhi following ten parameters should be analyzed before joining any management institute.