Qualitative Research in Social Sciences
Dates: May 2nd-5th, 2022
Programme Director: Prof. Vandana Gupta & Dr. Ajay Chauhan
Program Duration: 4 Days – 2.5 Hours/Day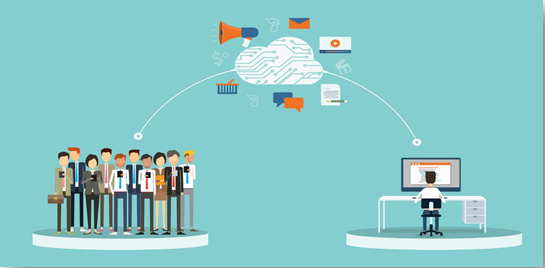 Program Objective:
The purpose of this workshop is to enable the participants from different disciplines to develop an understanding of philosophical underpinnings of different research approaches, and to provide them with a comprehensive overview of qualitative research framework and nuances of designing studies using qualitative methods. The sessions designed will facilitate the participants to appreciate and critically reflect on a variety of methods employed in qualitative research and to have a hands-on experience using NVivo12
Program Content:
Qualitative Research Methods, Introduction to NVivo12, Classification, Data handling (word transcripts, images and movies)
Text Mining, Word Frequency, Word-Tree, Cluster analysis
Thematic Analysis, Three Popular Coding methods, Nodes and Themes, Grounded theory
Twitter Mining, Ncapture, Sentiment analysis, Tweets Analysis, Location Analysis
Content Analysis, Movie Analysis, Image Coding Methods, Sentimental Analysis
METHODOLOGY:
Interactive mode of teaching including demonstration using NVIVO caselets and illustrations to analyse using NVIVO 12.
Target Participants:
Faculty Members Research Scholars and Students, Practitioners
Professional Fee of the Program
| Particulars | Fee for Online Program |
| --- | --- |
| Faculty Members | INR 2006 |
| Student/Research Scholars | INR 1062 |
| Corporate Executives | INR 4130 |
| Foreign Participants | USD 50 |
GST @18% included in fee amount, as applicable
Program Dates and Timing
Dates : May 2nd-5th , 2022
Timing : 2:00 PM- 03:15 PM 03:30 PM- 04:45 PM (Virtual Mode) on each day
Program Duration : 10 (spread over 4 days)
Certificate
After completion of the faculty development program an e-certificate will be provided to participants.
Program Director
Prof Vandana Gupta (PGDM-IIM Ahmedabad, PhD Finance)
vandana.gupta@fsm.ac.in
Dr Vandana Gupta is a Professor of Finance at FORE School of Management, Delhi India. Her experience spans for 28 years which includes Academics and Industry. She has worked with some leading corporates as Bennett Coleman & Company, Infosys, ICRA (India's leading Credit Rating Agency) and Religare Securities Limited (equity research). Her teaching areas are Financial Reporting and Analysis, Corporate Finance, Credit Risk, Project Appraisal and Financing and Business Valuations. Her PhD has been in credit risk and her research works are broadly focused on financial distress of Indian corporates, bankruptcy prediction. She has to her credit several research papers in national and international journals and has presented her research in national & international conferences. She has conducted corporate training programs on Project Management, Credit Risk and Business Valuations
Dr Ajay Kumar Chauhan is working as Director FPM, at UBS, Mumbai. He is the international consultant of quantitative methods. He is a visiting faculty with MDI, IMT, NMIMS, IIFT, NIT etc. Earlier he was associated with IMT- Ghaziabad as a full-time faculty for eight years. He is M.Sc. Mathematics, MBA Finance, UGC NET and has also done a PhD in Finance. He has published 25 international research papers (including ABDC A category and B category) and three books. He is a well-known trainer of data science and analysis and has conducted more than 1000 national and international training workshops on topics such as 'Financial Econometrics', 'Time series analysis', "Machine Learning using R and Orange", 'Structural Equation Modelling (SEM),' 'Panel Data Analysis,' and 'Business Research Methods,' in reputed institutions of India such as NHPC, Coca Cola, IMT Ghaziabad, UGC-Academic Staff Colleges, IIIFT, Delhi University, NHPC, National Institute of Technology (NIT), IIIT, Ministry of Communications and many more. He also taught in Bulgaria and done an advance course in econometrics from Switzerland.
About Fore School of Management
FORE School of Management, New Delhi is a leading business school in India. The institute offers the following programs: PGDM, PGDM (IB), PGDM (Financial Management), PGDM (Big Data Analytics), PGDM (Executive) and Fellow Program in Management (FPM).
The programs are approved by the All India Council for Technical Education. The PGDM and PGDM (IB) programs at FORE are accredited by National Board of Accreditation (NBA) and are equivalent to MBA as granted by Association of Indian Universities (AIU).
FORE School of Management has also been granted SAQS Accreditation for a period of five years with effect from December 2017. FORE School of Management has institutional memberships of India Habitat Centre, New Delhi; Asian Regional Training and Development Organization (ARTDO) International, Philippines; Association of Indian Management Schools (AIMS), Hyderabad; National HRD Network (Delhi Chapter); Associated Chambers of Commerce and Industry of India (ASSOCHAM), New Delhi; BRICS Chamber of Commerce & Industry, New Delhi; National Science Library: National Institute of Science Communication and Information Resources (NISCAIR), New Delhi; American Centre Library, New Delhi; The Case Centre, England; and, the United Nations Global Compact Network India, among others.
FORE School of Management also has academic partnerships with leading institutions including the following: Rennes School of Business, France; ESCE International Business School, Paris, France; Vietnam National University, HCM; University of Law and Economics, Vietnam; Kathmandu University School of Management, Kathmandu, Nepal; University of California, Riverside (IEP), USA; University of Economics, Ho Chi Minh City, Vietnam; Nanyang Business School, Nanyang Technological University, Singapore; School of Business and Economics, Linnaeus University, Sweden; European Institute for Asian Studies, Luxemburg; and, Risk Management Institute, National University of Singapore
How to Apply
For Registration - Click Here
Executive Education Office
FORE School of Management
"Adhitam Kendra" B-18, Qutub Institutional Area,
New Delhi 110016
Mobile: +91 9166085159/ +91 9810875278/ +91 7976445970
Landline No.: +91-11-26856301
Website: www.fsm.ac.in