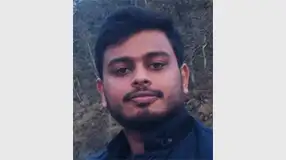 How is FORE School of Management inspiring students to move the world forward?
Hear what Praveen Kumar of PGDM Batch 2017 has to say
FORE School of Management, New Delhi has been a favorite among Management aspirants for being central to expanding students' knowledge and experience. For Praveen Kumar of PGDM Class 2017, things have been no different. Beyond just the faculty pool's intellectual strength and the ROI record of the school, Praveen wanted to pursue a Management education from an institute that would give him a very competitive peer group. Add to that, the strategic location of the institute. At FORE, Praveen got it all!
It's only natural that different faculty members have their own teaching styles. FORE leverages that as well. The faculty creates a dynamic and interesting learning environment inside the classrooms, bringing each other's specializations and talents to the forefront, and inspiring progress and innovation. While some professors use case studies to make their point, others opt for classroom discussions to enhance engagement. The FORE classroom is never a monologue. Praveen says, "Their teaching styles may have varied but the basic philosophy is common - 'how we can explain something in the most easily understood manner.'"
FORE School of Management also has the huge advantage of being strategically located in South Delhi. Praveen asserts that the B-School has managed to leverage its location to ensure that students get the best opportunities to learn. "You can see that advantage in terms of the live projects you can get or the corporate interaction you are able to have on a regular basis," he explains. "These experiences are crucial to the development of future managers."
Praveen calls his two-year stint at FORE a career-defining journey dotted with life-defining moments. And while there were many high points for him, the International Immersion Program remains one of the crucial experiences of his journey. "IIP works as a catalyst in the learning process. It gives a different and global perspective, and provides students with effective international exposure," he shares. Praveen concludes with his final statement: "FORE inspires students to move the world forward."