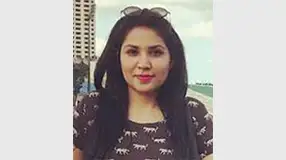 PGDM 2016-18 student Ishmeet Kaur decodes the multi-layered facets of the International Immersion Programme of FORE School of Management
The world has turned into a global village in the truest sense of the word. Therefore, it is becoming even more important for Indian B-schools to train students to be global managers.
At FORE School of Management, New Delhi every bit of the pedagogy is global. Therefore, a lot of FORE-ians are seen working across various parts of the world, in varied sectors and domains, heading important offices.
The International Immersion Programme (IIP) is an interesting practice by the B-school, wherein students from the institute are given the opportunity to visit other countries. During the time spent overseas, students are exposed to various industry and academic practices and are able to gather knowledge from them. This year's IIP was at Nanyang Technical University, Singapore.
Ishmeet Kaur, student of PGDM 2016 – 18, recounts the experience of the six-day trip to the renowned International University. The short trip made a lasting impression and reminded her of the adage, 'Great things come in small packages'. "The sprawling campus had all the state of the art amenities you could think of," she says. "Our days would begin with lectures that were delivered by academicians and luminaries with vast experience. We had an opportunity to look at things from a unique perspective and that gave us a fresh outlook on business situations."
During the latest International Immersion Programme, students of the B-School had the privilege of learning from Prof. Olexander Chernyshenko, Associate Professor, Division of Strategy, Management and Organisation at Nanyang Business School. Prof. Chernyshenko has done his PhD in Industrial and Organizational Psychology and has several international publications to his name.
According to Ishmeet, the seasoned academician brought his own inimitable style to the classroom and made the theoretical subject of Human Resource Management extremely interesting. "His animated lectures were full of energy," Ishmeet recalls. "The subject was taught with a concentrated focus on learning almost entirely through real-life case studies and group discussion. It encouraged high classroom participation."
There were many such memorable moments during the six-day trip for Ishmeet and her friends. She particularly remembers the industrial visit to NEWater Visitor Centre. It offered the students a peek into Singapore's dedicated efforts towards making pure, potable water available to its citizens despite suffering disadvantages of limited land for collecting and storing rainwater. "You can see that they constantly invest in high quality R&D in water technology. The beautifully designed visitor centre creates awareness about the pressing issue in a fun, interactive way," she adds.
Of course, the trip would not have been complete without exploring the city, which is also a popular tourist destination. "It was fantastic to be able to see all the hot spots in Singapore. The city really has so much to offer and it meant that our trip was the perfect combination of professional, cultural learning and camaraderie with foreign students," she says, summing up the experience.