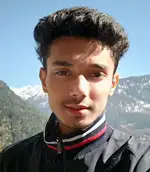 Shubham Rathi (PGDM, Batch 2017-19) says the time spent at FORE School of Management, New Delhi has helped him to grow as a professional and an individual. The programme helped him to realize his true potential. Now he feels he is ready to deliver after getting placed with a renowned international brand like Cognizant as Business Development Analyst.
He feels confident to prove himself as a professional, thanks to his all-round training at the B-School. He shares, 'The skills I could imbibe during the programme will help me in my daily work. Through courses, company speakers, group projects, case study lessons, and internship with Contemporary Connect, I could gain a broad understanding of business and management. I intend to use this knowledge in my career.
Teamwork is another important aspect of learning for Shubham and, he feels, it will help him in the professional setup. He shares, 'Working with people from diverse backgrounds helped me to learn different management styles. Group assignments throughout the year equipped me to function in the real world, where one very rarely works alone.