Systematic Literature Review and Meta-SEM
Dates:July 13-15, 2022
Programme Director: Prof. Shilpi Jain & Prof. Sumeet Kaur
Mode: Online Mode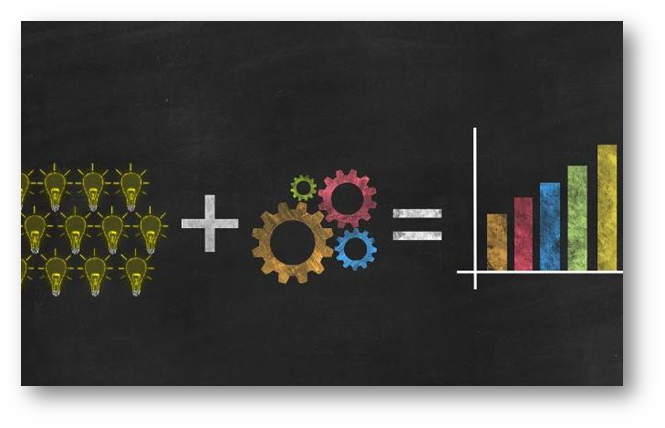 Introduction
The strong foundation for generating appropriate research gaps, build conceptual frameworks is through scientific literature review. The purpose of the FDP is to help researchers gain insights in one of the most exhaustive scientific methods to conduct literature review. A well designed systematic literature review act as a stepping stone in conducting meta-analysis.
Objective
The purpose of this FDP is to familiarize faculty and research scholars with different tools of literature review. To gain a better understanding of the available techniques for literature review with a focus on meta-analysis. This program also aims to provide hands-on experience to the participants
Course Content
Introduction to conducting an SLR
Types of literature reviews
Developing a research problem and Bias Assessments
Selection of relevant research articles and search strategy
Organization of articles
Coding articles
Qualitative amalgamation
Interpreting results and their presentation
Introduction to Performing Meta-Analysis
Developing a research problem and identification of gaps
Selection of relevant research articles and search strategy
Forming a model for analysis
Converting various measures to standard metrics
Introduction to types of effect sizes
Fixed and random effect model
Heterogeneity and Subgroup Analysis
Pedagogy
The learning will be hands-on with the analysis of SLR and meta-analysis papers published in top-tier journals. It will be further facilitated using real-life examples, demos, and critical analysis sessions. The participants are encouraged to bring a research theme/problem which they want to convert into an article.
Target Participants
All those who are interested in presenting their literature analysis and writing effective literature surveys for the community will benefit most from this program. Hence, this program will be beneficial for:
Academicians, Researchers
Industry practice researchers
Management Students & Research Scholars
Research Scholars/ Students, Faculty members, Practitioners
Professional Fee of the Program
| Particulars | Fee for Online |
| --- | --- |
| Faculty Members | INR 2360 |
| Student/Research Scholars | INR 1180 |
| Corporate Executives | INR 4720 |
Program Dates and Timing
Dates : July 13-15, 2022 (Monday, Tuesday, Wednesday)
Timing : 10:00 AM- 12:00 PM- 01:00 PM- 03:00 PM
Program Duration : 12 hours (spread over 3 days)
Mode : Online
Certificate
After completion of the faculty development program an e-certificate will be provided to participants.
Programme Director
Prof. Shilpi Jain
Area Chair and Professor of IT and Big Data Analytics
Prof. Shilpi Jain, a Professor in the area of IT & Big Data Analytics (BDA) at FORE School of Management, New Delhi. She has done her FPM from MDI Gurgaon. An alumnus of NSIT, Delhi, with over 25 years of experience, she has held research positions in academia as well as in the IT industry. Before joining FORE, she was at IMI Delhi as an Assistant Professor of IT, and a Senior Researcher at Infosys Bangalore. Her research interests include interactive technologies, digital inclusion, crowdsourcing, and design thinking development. She has been chairing programs and workshops in Business Analytics, Data Visualizations, Design Thinking, and Managing Business on Cloud for leading Public Sector and Multinational Organizations (such as IOCL, Relaxo, LIC India, Makemytrip.com, Powergrid, Aviation Academy of India, etc.). She has designed and delivered courses at both International and National colleges in India and abroad.
Prof. Jain has published research articles and business case studies in International Conferences and Journals of repute including Ivey Publishing, ACRC, ACRJ, WDI, Journal of Internet Commerce, Behaviour & IT, Journal of Business Research, and Team Performance Management. Her research works have been recognized with, among others globally in ISB-Ivey Global Case Competition 2018 and awarded with 3rd prize in the WDI 25th Anniversary Case Writing Competition, Ross School of Michigan USA – 2018. Her email ID is <shilpijain@fsm.ac.in>
Prof. Sumeet Kaur
Associate Professor, Operations Management and Quantitative Techniques
Sumeet Kaur has over 17 years' research and teaching experience. She has conducted Management Development Programs on topics like applications of qualitative techniques in competence mapping, simulation techniques and assignment problems, operations excellence, supply chain management, advanced excel techniques for managers of public and private sector. She has organized workshops on Decision Sciences and its management applications like business research methods. She has also conducted Faculty Development Program on topics like SPSS and Research Methods, Multivariate Data Analysis, Machine Learning and Analytics using R. She has also been involved in case development with Maruti True Value, Blind People Association, Indraprastha Apollo Hospitals which are published in European Case Clearing House (ECCH). She has presented papers in several international and national conferences, and has publications in the form of research papers, and book chapters, in International peer-reviewed journals and books. She has research and consulting interests in Reliability and Life testing, Business Forecasting, Managerial Decision Making, Quantitative Techniques in Advanced Marketing Research, Multistage Sampling Methods, etc. She teaches courses on Business Statistics, Quantitative Techniques and Advanced Statistical Methods. She can be reached at <skaur@fsm.ac.in>.
About Fore School of Management
FORE School of Management, New Delhi is a leading business school in India. The institute offers the following programs: PGDM, PGDM (IB), PGDM (Financial Management), PGDM (Big Data Analytics), PGDM (Executive), and Fellow Program in Management (FPM).
The programs are approved by the All India Council for Technical Education. The PGDM and PGDM (IB) programs at FORE are accredited by the National Board of Accreditation (NBA) and are equivalent to MBA as granted by the Association of Indian Universities (AIU).
FORE School of Management has also been granted SAQS Accreditation for a period of five years with effect from December 2017. FORE School of Management has institutional memberships of India Habitat Centre, New Delhi; Asian Regional Training and Development Organization (ARTDO) International, Philippines; Association of Indian Management Schools (AIMS), Hyderabad; National HRD Network (Delhi Chapter); Associated Chambers of Commerce and Industry of India (ASSOCHAM), New Delhi; BRICS Chamber of Commerce & Industry, New Delhi; National Science Library: National Institute of Science Communication and Information Resources (NISCAIR), New Delhi; American Center Library, New Delhi; The Case Centre, England; and, the United Nations Global Compact Network India, among others.
FORE School of Management also has academic partnerships with leading institutions including the following: Rennes School of Business, France; ESCE International Business School, Paris, France; Vietnam National University, HCM; University of Law and Economics, Vietnam; Kathmandu University School of Management, Kathmandu, Nepal; the University of California, Riverside (IEP), USA; University of Economics, Ho Chi Minh City, Vietnam; Nanyang Business School, Nanyang Technological University, Singapore; School of Business and Economics, Linnaeus University, Sweden; European Institute for Asian Studies, Luxemburg; and, Risk Management Institute, National University of Singapore
How to Apply
For Registration - Click Here
Executive Education Office
FORE School of Management
"Adhitam Kendra" B-18, Qutub Institutional Area,
New Delhi 110016
Mobile: +91 9166085159/ +91 9810875278/ +91 7976445970
Email: exed@fsm.ac.in
Landline No.: +91-11-26856301
Website: www.fsm.ac.in