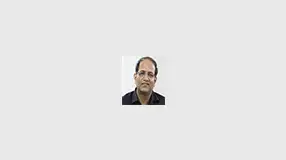 Adarsh Kumar, FMG- 1 (1992-1994)
Profile: Chief Operating Officer (COO), TATA Motors Finance Ltd
Mr. Adarsh Kumar makes no bones about the fact that he has won several awards in his two decade old career in the corporate world. The FORE School Of Management, New Delhi alumnus of FMG 1992-1994 batch presently works as Executive VP and Business Head with TATA Motors Finance Ltd, which is no mean feat. But winning Executive Leadership award from his institute at the annual Alumni reunion, Jubilate 2013 is something that he cherishes deeply.
After all, FORE School Of Management is where it all began for this corporate aspirant several years ago. And going back to that platform to collect the award for his achievements remains a special experience for Mr. Kumar. "Being termed an auto finance expert in the corporate world is one thing, being acknowledged by the institute you have studied in is quite another. I have gained a lot from the institute and winning an award here makes me feel so proud," he says charged with emotions.
The emotions are understandable given that Mr. Kumar had put everything he had at stake to get a foothold into the corporate world. His father was keen that he would be an IAS but young Adarsh had other plans. He funded his education at FORE School of Management, New Delhi from the savings he made taking tuitions during his college years. But the hard work paid off because he had a solid stepping stone into the corporate world. "And I understood the importance of hard work and value of money, which is crucial in my professional life," he says wisely.
After completing his two year programme at FORE School Of Management, Mr. Adarsh Kumar joined Bajaj Auto Finance as a management trainee. He made his mark and was soon elevated to the position of a Regional Manager. Since then he has worked with several big names like General Motors and Citi Group before making a name for himself with Tata Motor Finance.
About his meteoric career moves Mr. Kumar says, "I had joined Bajaj Auto Finance after they called me back to head the consumer finance department. But I wanted to move to Mumbai and the opportunity with Tata Motors came up. It was a challenge because I had to handle a company that was making 500 crores loss. But it also gave me an opportunity to grow and I was glad I took it."
Mr. Kumar believes that it's his hard work and tactfulness that has held him in good stead in his corporate career. He also stresses on the importance of being flexible as it can open new doors for you professionally. He reminiscences about his early days as a professional- "When I started out, I was very raw; speaking in English was a challenge. We didn't have exposure to television, computers and the internet. But I tried to do things smartly and that made a big difference to my prospects."
And the prospects in his industry are bright for future professionals too, according to Mr. Kumar. "Companies are hiring freshers and there is a great demand, especially in semi urban areas. If you are willing to be flexible and are hardworking, you can go far in your career," is his advice to young students of today.