Data Collection and Analysis in Qualitative Research
Dates: August 29-30, 2022
Programme Director: Prof. Vinod Thakur
Mode: Online Mode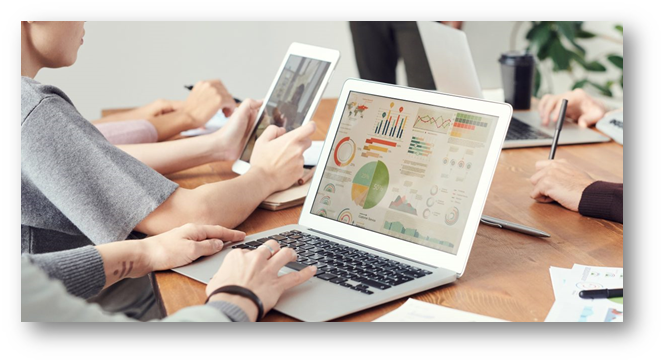 Introduction
The program is designed to unearth the intricacies of qualitative data collection and analysis. Apart from discussing techniques used for collecting data through interview method, participants will also be exposed to nuances of qualitative data analysis. The participants will be provided a hands-on experience of the coding process in order to build a theoretical model. After the completion of the course, the participants are expected to conduct independent data collection and analysis while conducting qualitative studies.
Objective
Basic understanding of qualitative research methods for future study and application
To enable participants to collect insightful data through interviews
To provide practical insights for an effective analysis of the observed data
To develop an ability to conduct and publish research through qualitative methods
Course Content
An Introduction to Qualitative Research
Qualitative vs Quantitative research
Major qualitative research methodologies – Case studies, Grounded theory, Ethnography, Phenomenology
grounded theory, naturalistic inquiry, and thematic synthesis
Interview as a research method
Data Collection and Analysis
Data collection through interviews
Capturing observational data
Ethical considerations and confidentiality
Preparing data for the analysis
Coding process
Demonstration of data analysis and management using Atlas.ti software
Validity and Reliability
Reporting, presenting, and publishing the results
Pedagogy
Interactive mode of teaching using case studies, reference to qualitative research articles in top tier journals, live demonstration, and real-life examples
Target Participants
Research Scholars/ Students, Faculty members, Practitioners
Professional Fee of the Program
| Particulars | Fee for Online | Fee for Offline |
| --- | --- | --- |
| Faculty Members | INR 1,180 | INR 2,950 |
| Student/Research Scholars | INR 590 | INR 1,770 |
| Corporate Executives | INR 2,360 | INR 4,720 |
Program Dates and Timing
Dates : August 29-30, 2022 (Monday, Tuesday)
Timing : 2:00 PM to 5:00 PM
Program Duration : 6 hours (spread over 2 days)
Mode : Online
Certificate
After completion of the faculty development program an e-certificate will be provided to participants.
Programme Director
Prof. Vinod Thakur
PhD, IIM Lucknow
Prof. Vinod Thakur has more than nine years of industry experience spanning across India, Middle East, and Africa. He has been associated with firms such as KPMG, EY, Protiviti, and Genpact to assist clients through various consulting assignments on business risk management, strategic transformation, and process efficiency. His PhD thesis is on family governance in family businesses, wherein he applied grounded theory methodology to explain the research phenomenon. As a qualitative researcher he has collaborated with several companies across different sectors to write case studies to highlight business dilemmas. His research work has been published in reputed international journals. His areas of interest include business growth strategy, strategic renewal, and internationalization of firms.
About Fore School of Management
FORE School of Management, New Delhi is a leading business school in India. The institute offers the following programs: PGDM, PGDM (IB), PGDM (Financial Management), PGDM (Big Data Analytics), PGDM (Executive), and Fellow Program in Management (FPM).
The programs are approved by the All India Council for Technical Education. The PGDM and PGDM (IB) programs at FORE are accredited by the National Board of Accreditation (NBA) and are equivalent to MBA as granted by the Association of Indian Universities (AIU).
FORE School of Management has also been granted SAQS Accreditation for a period of five years with effect from December 2017. FORE School of Management has institutional memberships of India Habitat Centre, New Delhi; Asian Regional Training and Development Organization (ARTDO) International, Philippines; Association of Indian Management Schools (AIMS), Hyderabad; National HRD Network (Delhi Chapter); Associated Chambers of Commerce and Industry of India (ASSOCHAM), New Delhi; BRICS Chamber of Commerce & Industry, New Delhi; National Science Library: National Institute of Science Communication and Information Resources (NISCAIR), New Delhi; American Center Library, New Delhi; The Case Centre, England; and, the United Nations Global Compact Network India, among others.
FORE School of Management also has academic partnerships with leading institutions including the following: Rennes School of Business, France; ESCE International Business School, Paris, France; Vietnam National University, HCM; University of Law and Economics, Vietnam; Kathmandu University School of Management, Kathmandu, Nepal; the University of California, Riverside (IEP), USA; University of Economics, Ho Chi Minh City, Vietnam; Nanyang Business School, Nanyang Technological University, Singapore; School of Business and Economics, Linnaeus University, Sweden; European Institute for Asian Studies, Luxemburg; and, Risk Management Institute, National University of Singapore
How to Apply
For Registration - Click Here
Executive Education Office
FORE School of Management
"Adhitam Kendra" B-18, Qutub Institutional Area,
New Delhi 110016
Mobile: +91 9166085159/ +91 9810875278/ +91 7976445970
Email: exed@fsm.ac.in
Landline No.: +91-11-26856301
Website: www.fsm.ac.in