GENESIS 2021-22
Genesis is the annual Cultural & Management fest of FORE School of Management. The flagship event showcases the cultural and corporate wings of the students in various aspects through a number of competitions. The ultimate aim of Genesis is to showcase a magnificence that would attract the best talent from top B-schools across the nation and provide them with a platform that would extract the best from them.
The event preparations are a festival in themselves. From unlimited hours of meetings to deciding upon the theme, decor, star nights, etc., all of the hard work goes a long way. This year, the theme of the event was "Prism of Virtues''. With 25 different events by all the participating committees and 2 star nights, Genesis 2021-22 became an unforgettable memory.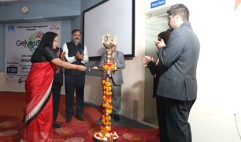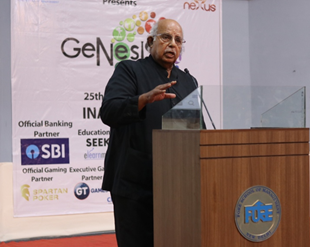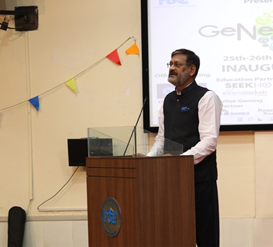 Star Night
On the evening of the very first day of Genesis, post a long and exciting day, a much-awaited star night was hosted by Team Nexus. To kickstart the evening, the electrifying band "D-Horizon" was invited by the team to let the students rejoice.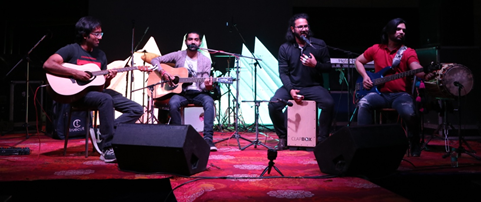 Post the opening act by the band, the team welcomed the star performer, Deep Money, who is a very renowned singer of the music industry. The night felt magical as he managed to mesmerize the crowd with his soulful voice, and also tied the crowd together as he made them dance to his hit numbers.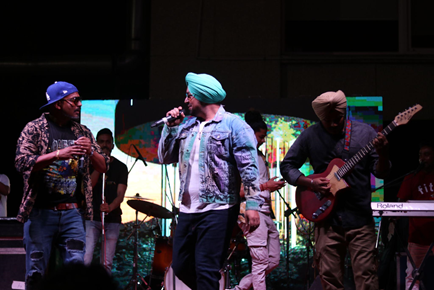 EDM Night
The second day of Genesis witnessed an evening full of cheers and applause. The team roped in DJ Ray, a renowned Sunburn artist for the EDM night. She managed to make the crowd go gaga with her special remixes and made everyone remain in awe of her vibe.