India's Foreign Trade Policy and EXIM Procedures
Dates: August 8-9, 2022
Programme Director: Prof Surendar Singh
Mode: Hybrid -(Online and Offline)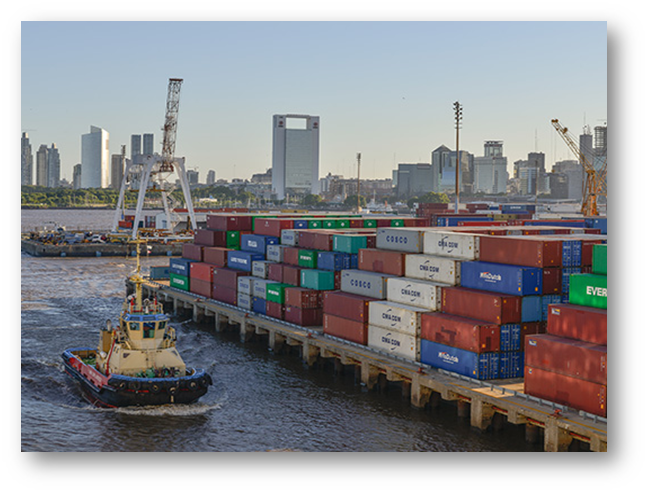 Introduction
India's foreign trade policy has marked significant changes in the post Covid 19. The Government of India has announced the 'Self-Reliant India Mission' to augment the growth and development of domestic manufacturing. Foreign Trade policy has emerged as an integral part of Self-Reliant India initiative. Understanding the orientation of foreign trade policy is important to analyses and comprehend its potential implications. Likewise, the role export-import operations are extremely important to for firm whether doing business locally or globally. A sound knowledge of EXIM operations is essential for a successful international trade transaction. Under this contest program is at aimed equipping business executives, export- import mangers, corporate leaders on tenets, concepts, principles of EXIM operations including that of documentation and procedures
Objectives
The Programme aims at upgrading the knowledge of academicians, research scholars, students and working executives of public and private sector thereby improving their managerial and decision making capabilities in export-import operations
Contents
Orientation of India's Trade Policy under Self-Reliant India
Tariffs and NTM
India's approach towards FTAs
CAROTAR Rules
Production linked incentives and India's trade policy
India's Foreign Trade Direction and Challenges
India's foreign trade direction
Changing export composition
Sectoral export issues
Role of states in exports
Export-Import Documentation and Procedures
Commercial Documents
Regulatory Documents
Allied Documents
Pedagogy
The methodology adopted is easy to understand with far-reaching impacts. Lecture presentations, Panel Discussions, Group Work as well as the reality-based case studies with global perspectives would be the key essentials and deliverables of the programme.
Who Should Attend
Academicians, Research Scholars, Working Executives in Public and Private Sector, Exporters, Importers, Executives and Managers engaged in Export-Import Operations both Public and Private Sector
Program Dates and Timing
Dates : August 8-9, 2022 (Mon , Tue)
Timing : 10:00 AM- 01:00PM, 02:00 PM-05:00 PM
Program Duration : 12 hours (spread over 2 days)
Professional Fee of the Program
| Particulars | Fee for Offline | Fee for Online |
| --- | --- | --- |
| Faculty Members | INR 5900 | INR 2360 |
| Student/Research Scholars | INR 3540 | INR 1180 |
| Corporate Executives | INR 9440 | INR 4720 |
| Foreign Participant | - | USD 50 |
GST @18% included in fee amount, as applicable
Program Director
Prof. Surendar Singh
He has more than 14 years of experience in research, teaching and consultancy. He has also worked as Consultant for the World Bank Group, Washington D.C and Asian Development Bank, Manilla and United Nations Economic and Social Commission for Asia and the Pacific (UNESCAP) Bangkok, Thailand. He has published several research papers, book chapters, and discussion papers. His articles have appeared in newspapers and online news portals the Hindu Business line, The Wire and Business World. He is also a recipient of Asia Pacific Trade Facilitation Forum 2017, Trade Facilitation Award Yogyakarta, Malaysia
About Fore School of Management
FORE School of Management, New Delhi is a leading business school in India. The institute offers the following programs: PGDM, PGDM (IB), PGDM (Financial Management), PGDM (Big Data Analytics), PGDM (Executive), and Fellow Program in Management (FPM).
The programs are approved by the All India Council for Technical Education. The PGDM and PGDM (IB) programs at FORE are accredited by the National Board of Accreditation (NBA) and are equivalent to MBA as granted by the Association of Indian Universities (AIU).
FORE School of Management has also been granted SAQS Accreditation for a period of five years with effect from December 2017. FORE School of Management has institutional memberships of India Habitat Centre, New Delhi; Asian Regional Training and Development Organization (ARTDO) International, Philippines; Association of Indian Management Schools (AIMS), Hyderabad; National HRD Network (Delhi Chapter); Associated Chambers of Commerce and Industry of India (ASSOCHAM), New Delhi; BRICS Chamber of Commerce & Industry, New Delhi; National Science Library: National Institute of Science Communication and Information Resources (NISCAIR), New Delhi; American Center Library, New Delhi; The Case Centre, England; and, the United Nations Global Compact Network India, among others.
FORE School of Management also has academic partnerships with leading institutions including the following: Rennes School of Business, France; ESCE International Business School, Paris, France; Vietnam National University, HCM; University of Law and Economics, Vietnam; Kathmandu University School of Management, Kathmandu, Nepal; the University of California, Riverside (IEP), USA; University of Economics, Ho Chi Minh City, Vietnam; Nanyang Business School, Nanyang Technological University, Singapore; School of Business and Economics, Linnaeus University, Sweden; European Institute for Asian Studies, Luxemburg; and, Risk Management Institute, National University of Singapore
How to Apply
For Registration - Click Here
Executive Education Office
FORE School of Management
"Adhitam Kendra" B-18, Qutub Institutional Area,
New Delhi 110016
Mobile: +91 9166085159/ +91 9810875278/ +91 7976445970
Email: exed@fsm.ac.in
Landline No.: +91-11-26856301
Website: www.fsm.ac.in