International Immersion Program 2017
International Immersion Program 2017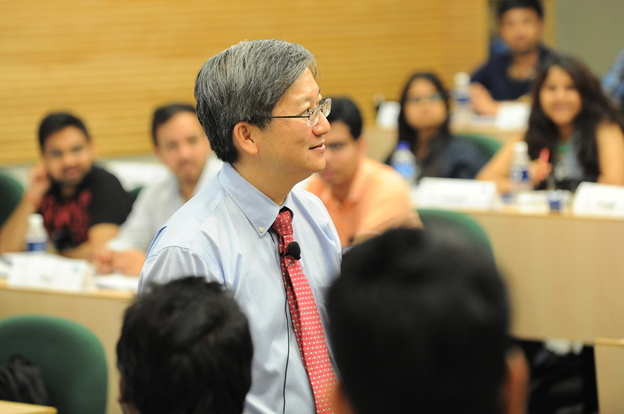 International Immersion Program for the academic year 2017-18 was conducted from March 26-April 1, 2017 at Nanyang Business School, Singapore. This year IIP has undergone a major structural change. Five highly specialized elective courses were conducted by NBS, Singapore faculty for our students.
International Finance: Associate Prof. Low Buen Sin
Strategic Marketing for Global Businesses: Associate Prof. Ng Sok Ling, Sharon
Knowledge and Technology Management: Prof. Vijay Sethi
Managing Talents: Challenges in Asia's Emerging Markets: Associate Prof. Olexander Chernyshenko
Supply Chain and Value Creation: Prof. K. Ravi Kumar
During the IIP students also visited various companies in Singapore like Thomson Reuters, Bloomberg, Urban Redevelopment Authority of Singapore, and Renew as an essential part of their academic program. It was fully residential program and throughout the immersion program our students stayed at excellent residential facility of Nanyang Executive Centre, part of NTU, Singapore.