Message from Director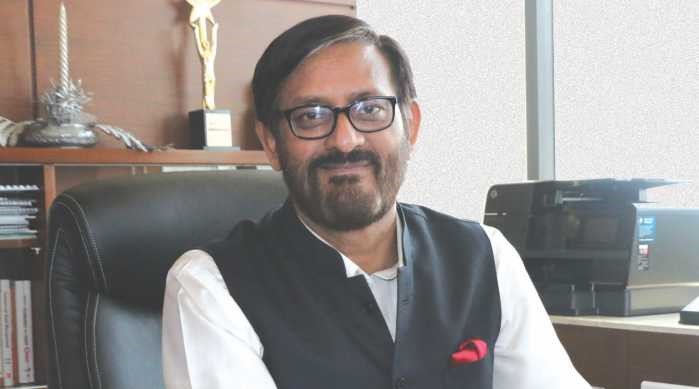 While planning for the new decade, it must have gone completely unnoticed by most economic strategists, that a virus in a province in China would put all their best plans on hold. By the time this article comes to print, almost all of us would be well aware of the COVID-19 virus which has radically changed our lives. From countries going under lock-down to individuals practicing 'Social Distancing', and work culture shifting to Work From Home (WFM) concept, this virus has radically impacted our everyday life and the world economy.
With limited movement of people and resources, the supply chain networks have been badly hit, as also the demand for various goods and services have been severely impacted with people staying put at home. It is no surprise then that the global markets have crashed, and India is no exception. Economic recession seems to be lurking around the corner for many countries. Thus, there is an urgent need for Private and Government bodies to work together to help quickly recover from this situation.
With a very large migrant population as urban work force, a very large number of small enterprises with no cash chest, and many other sectors, particularly most of service sectors, dependent on day-based revenues have been hit the hardest due to this lock-down in India. With closure of industrial and various other activities the bankruptcy situation is likely to hit many organizations. Further the resulting unemployment in India is projected to run into millions of lost jobs. Thus, what must be the way out? While solutions may come from many economist pundits, the success will lie in the execution of an implementation plan through an understanding of the ethos of India.
While the Government of India has announced the formation of an Economic Task Force and an Economic Package to alleviate the fears of a slowdown; we are yet to see how these would address the needs of specific sectors of the economy. While the government plays its part in preventing the spread of the virus and its negative economic impacts, it is also critical for the private sector to play its contributory role in these trying times. However, there is a lot that India can do to recover back from this slump. Unlike the rest of the world, India is more self-reliant in its input needs, and in the demand for its products. While the disrupted global supply chain would surely impact Indian business, but by leveraging the available internal options, India would be able to recover faster than other countries. That being said, the need of the hour is to encourage reforms. India's hopes of becoming a $5 Trillion Economy, demands a growth rate that greatly supersedes the slowdown caused by the virus.
An ongoing economy hit hard by a catastrophic event leading to its crash and later recovery can best be described as having a "V" or a "U" shape. If the economy crashes and is not able to recover in the short run then it is described as having an "L" shape. We definitely do not want the "L" shape. The COVID-19 impact on Indian economy at best is likely to show the "V" shape, that is, bouncing back quickly, if corrective actions are taken. These economically bad times can be taken as a situation offering us opportunities. Besides helping workers, small enterprises, organizations facing bankruptcy with fund or cash solutions in the short run, India can do very well by looking at making a push for generating employment in the rural areas for a long-term solution. How can a large manufacturer out source a part of its manufacturing process to a rural location at least 500 km or so away? A conducive incentive-based government policy can do the trick, for example, many more structural reforms can be suggested.
On March 3rd, while much of the world was still witnessing the rise of the COVID-19 pandemic in their neighborhoods, the last person under treatment for Ebola was discharged from a hospital in the Democratic Republic of the Congo. This is a testament to the fact that if effective quarantine measures and medical support are extended in time, we have the capability to neutralize the COVID 19 virus as well. This pandemic, like many before it, shall soon pass. It is to the policymakers to decide on how the economy can adapt to the changes and bounce back taking up the new opportunities it threw at us.
Dr. Jitendra K. Das