Message from Director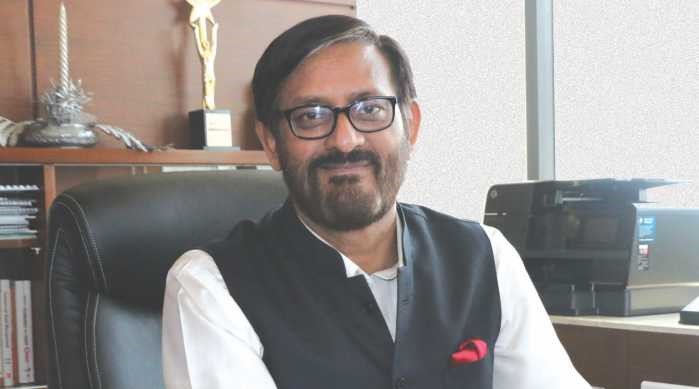 In modern history, fewer countries have seen economic growth, the likes of which China has demonstrated in the past few decades. It is rightfully credited for lifting more than 500 million people over extreme poverty and is predicted to be on the track to become a 'developed economy' in another decade's time. That is, if it is able to sustain this growth without falling into the Middle-Income Trap.
The Middle-Income Trap is an economic concept, as per which, due to certain economic situations, an economy achieves a certain level of income and gets stuck at that level. Currently what we see in China hints that this might be the case. After years of consistent growth, on the back of their booming manufacturing sector, China had seen a slowdown in the early 2010's. The Chinese government countered this by boosting state investments in infrastructure and making an orientation shift from manufacturing to consumption lead growth. This however, seems to have faltered in 2018. China is predicted to have a growth rate of 6.2% in 2019, almost half of what it was in 2010.
There are multiple reasons for this slowdown – many of which seem beyond China's ability to control. On the external front, the US- China Trade war has deeply hampered Chinese exports. US intensified the trade war, Donald trump even ask the General Motors to stop making cars in China.US is China's largest trading partner – and with President Trump not likely to back-down on his protectionist stance, China should be prepared to hurt more. Similar protectionist movements across the globe, do not help China's case when it's the world's largest exporter. Global politics aside, China's bad reputation in upholding intellectual property, transparency and labour right, has hampered global companies from majorly investing in China. Adding to this, China has been countering the slowdown by taking on debt from the World Bank. Much of these debt-backed projects have murky backgrounds – like many in its Road and Belt Initiative where it is unclear when, or if at all, China would be able to get a return for its investment.
On its domestic front, the situation is no better. China's real-estate market, once a pillar of strength in China's majestic growth, now lies gasping for breath – with many projects remaining unsold, and further many seeing delays in completion. China's automotive sector fares no better in this regards. Rising wages have put a dent on the competitive advantage that Chines exports have. It is therefore no surprise that the Chinese stock market and its currency have been battered by major creditors and investors. China's GDP is already heavily fueled by State backed investments, and it is unlikely that consumer spends can take on this burden.
But whichever way this situation unfolds, it is sure to have a lasting significance on the world – and especially on India. China is India's largest trading partner, and for the better-and-worse, has its fate tied. Beyond the low end items like toys, crackers, electronics and cheap plastic utilities; China is also a major investor in construction and technological projects in India. Chinese cell phone players are a growing force in the Indian market. In all essence, the Indian market is vital for Chinese industry – which also results in the lopsided trade deficit with China – where India imports more than it exports.
Therefore, for the Indian government to insulate itself from the shocks in the Chinese economy, it would be prudent to put in place a comprehensive strategy with the objective of making India more self-sufficient. Additional support should be placed behind initiatives like Make in India, Skill India, etc to counter the growing influence of Chinese players. India also needs to bring China on the negotiation table with regards to market access. While Chinese regulations put limitations on entry, ownership and deny protection against intellectual theft, India offers rather benevolent terms for Chinese players. We also need to reconsider the use of duties and policies that allow Chinese players an advantage, while disadvantaging domestic businesses.
While there lies a greater need for both the countries – China and India to cooperate and grow together, historical and ideological differences make a harmonious relationship less likely. The next best alternative is to meet as equals. India has vast resources – economical, technological and human, with equal or greater potential than China. It should be a call to India's policy makers to correctly align ourselves and empower the economy to balance the Chinese slowdown. India should also take note of the lessons from this Chinese episode, and highlight to the world how it presents an alternative with respect for democratic values, fairer trade rules, transparency and a prudent financial conduct. With China's slowdown, if India plays its cards correctly it could be a chance for India to take the mantle of being the driving force for the global economy
Dr. Jitendra K. Das