Message from Director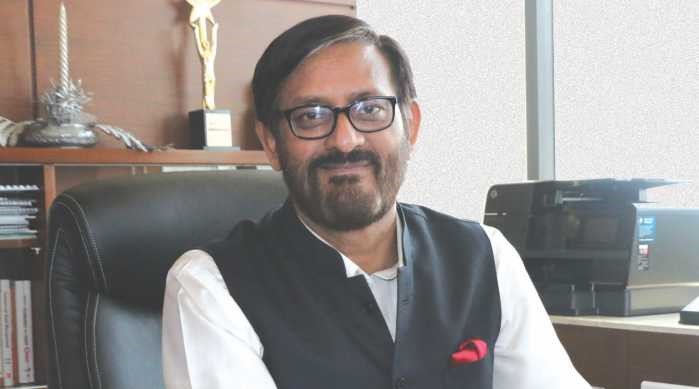 A few weeks ago, most of us were glued on to our screens as a moment of history was about to unravel right before our eyes. India was poised to be the fourth nation to have a home-grown rover on the moon - and the first to land near the moon's south pole. Unfortunately, at the last minute, the mission experienced certain glitches and lost contact with the lander. This was a setback for all the brilliant scientists involved in this mission, and also dampened the spirits of a billion Indians.
Although not a perfect finish, ISRO had done an outstanding job with success in two of the three phases in the mission. The technologies and precision required were highly complex and unique - which brought recognition from the global scientific community as well. Despite the final outcome, almost everyone stood as one in support of ISRO - a rarity in our times where we speak of 'result oriented-ness'. Could it be because, most of us can relate to such a moment - where despite our best efforts, we can face failures?
ISRO's humble rise from carrying satellites on bullock carts to developing leading space technologies is a beacon of hope, and a great management lesson for hundreds of entrepreneurs who with transformative ideas, a well-balanced team and immense self-confidence can achieve great feats. The lack of resources should not be considered a hindrance to great ideas.
In one of his motivational speeches, Former President Dr. APJ Abdul Kalam mentioned of another Indian space program which had not gone according to plan. In 1979, during the SLV-3 mission, Dr. Kalam had made an erroneous decision that had led to the failure of an orbit launch. The then ISRO chief Satish Dhawan held a press-conference and took the blame upon himself, and assured that they would succeed in the next attempt because "his team was a very good one". And rightfully so, the next year, Rohini RS-1 was successfully launched into orbit. However this time, Mr. Dhawan asked Dr. Kalam to hold the press conference. As Dr. Kalam put it - "When failure occurred, the leader of the organisation owned that failure. When success came, he gave it to his team".This is an important lesson for all of us. While successful moments do allow us to build morale with our teams, it is in the tough times that a good manager must lead from the front.
Prime Minister Narendra Modi said it best while addressing Chandrayaan 2's outcome that "Resilience & tenacity are central to India's ethos… (and) is why our civilisation stands tall". It is in this belief that we believe that the best is yet to come, which will propel us to glory. Sometimes, success requires failure for the right lessons to be learned. This is a lesson that many successful entrepreneurs have learned in the hard way. Almost all start-ups will face some form of obstacles in the growth phases - be it failing partnerships, project delays or shortage of funds. Keeping the lessons from ISRO in mind, one may take the first step and hold faith that rest shall follow, for their visions to become reality.
Looking at how ISRO has grown from strength to strength over each obstacle, there is no doubt that they will ensure success in their coming missions. Every business, every venture, every strategic plan and even every personal goal is akin to a launch program in itself. And like ISRO, we must look at setbacks as an opportunity to introspect, learn and improve.
Dr. Jitendra K. Das