Message from Director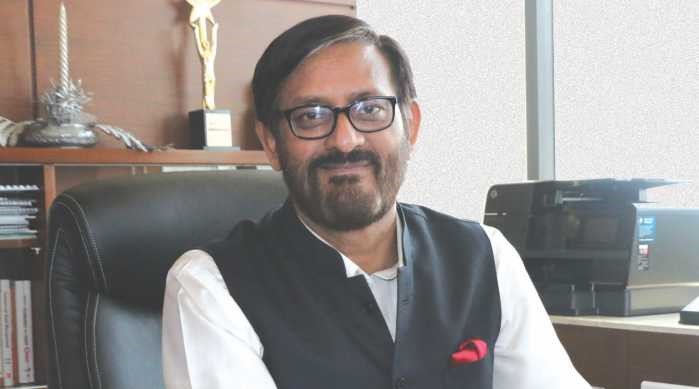 Soon after an overwhelming victory in the 2019 General Elections Modi government made it clear that its intention is to prioritize economic growth, when it declared that it had set for itself a target of making India a $5 Trillion Economy by 2024. This declaration does ask for a strong heart, as the current economic indicators are far from their best days, with the World Bank's forecast of nominal GDP growth rate at about 7.5% for the FY2020-21 and thus, the real GDP growth estimated at about 4.5%. But, if this intention is to be matched with action, we can expect significant economic reforms in the very near future. India's current GDP is estimated to be around $3 Trillion. In order to achieve the target of $5 Trillion by 2024, we would require an yearly growth upwards of about 10.5% for each of the next 5 years. This seems almost impossible to achieve given the current level. Nonetheless, it can be taken as an aspirational target. Meaning thereby, that even if India achieves this target, driven by business environment reforms, by FY2026 the target achievement would still be considered awesome.
Therefore, one can expect to see substantially more, or rather phenomenal infra structural and developmental projects, besides the required investments to push up the economic activity through its 'make-in-India' initiative in the next 5 years. Government would also need to significantly bring-in reforms to improve Education and Health sector as they directly impact the Human Capital that can be considered crucial to achieving such a target. Up-skilling, reaching front line in research and academia, maintaining a healthy population would require heavy investments to reach world standard. Such investments would create new growth opportunities making India a place for more attractive talent pool for Global investors. Further, India also needs urgent investment to tackle growing issues of Pollution, unplanned urbanisation, etc. as problems associated with these issues will increase exponentially with projected economic growth.
It can also be said that the quality of higher education is directly related/proportional to the level of economy in a nation, if one sees the associated status of economic strength vis-a-vis higher education in countries like the US, most of European Union countries, China, Singapore, ancient India as having robust economic power as well as having top of the world level of higher education. One can contrast these with the current status on these two aspects in countries in Africa or in central/ south America, etc. as illustrations. Thus, if higher education in India does not measure up to the demands of a higher economy in terms of its quality being of the world class, then irrespective of the projected investments to attain $5T economy, this dream may not be sustainable if achieved, or it may never be achieved. Hence, a major reform in higher education on the lines of the iconic economic liberalisation of 1991 in India is a must now.
Addressing these issues head-on would not only embolden our economy, but also ensure that the growth is sustainable and inclusive. By enhancing human capital, the government would also generate substantial employment in the economy.
Dr. Jitendra K. Das