NVivo for Qualitative Research
Dates: March 23-24, 2023
Programme Director: Prof. Ashutosh Pandey and Prof. Rahul Pratap Singh Kaurav
Mode: Virtual Mode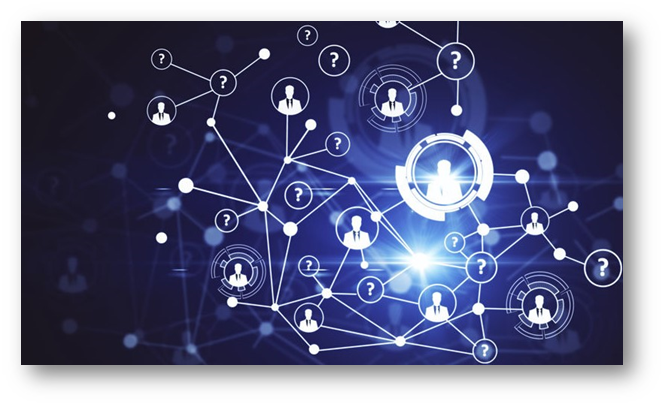 Introduction
NVivo is an excellent qualitative and mixed-methods data analysis platform for researchers because of its wide range of features. This course explores NVivo in-depth and allows learners to work with their own data. This course focuses on developing the skills of quick project design, storing and organizing data, investigating and conceptualizing data, how to do queries, nodes, and coding, interrogating and visualizing data. This workshop is useful for all the social science researchers who want to derive meaningful information from their qualitative study including expert interviews and focus group interviews.
Objective
The objective of this program is
To understand the structure of Nvivo and how to use it as part of the research process.
To understand the importance of analytic planning in harnessing NVivo tools powerfully
To Create Mind Maps reflecting the assumptions, observations, and expectations
Create Project Maps and Concept Maps to explore and visualize links in your project
Contents
Qualitative vs Quantitative research.
Basic of Nvivo – Navigating through the software.
Using Nvivo for literature review.
Data preparation, import, and organization.
Organising and visualizing codes.
Text mining using Nvivo.
Thematic analysis in Nvivo.
Twitter mining using Nvivo.
Content analysis using Nvivo.
Certificate
After completion of the faculty development program, an e-certificate will be provided to participants.
Methodology
The program would be delivered through a combination of interactive Lectures, Cases & Discussions, and hands-on practice using NVivo Software.
Who Should Attend
Research scholars, Faculty members, Industry delegates in the management/social sciences area.
Professional Fee of the Program
| Particulars | Fee for Online |
| --- | --- |
| Faculty Members | INR 1652 |
| Student/Research Scholars | INR 826 |
| Corporate Executives | INR 3540 |
GST @18% included in fee amount, as applicable
Program Dates and Timing
Dates : March 23-24, 2023 (Thursday/Friday)
Timing : 11:00 AM – 1:00 PM, 2:00 PM – 4:00 PM (Virtual Mode) on each day
Program Duration : 08 Hrs. (across the 2 days)
Program Directors
Prof. Ashutosh Pandey
Ph.D. ABV-IIITM Gwalior, MMM (Marketing Management) University of Pune
M.Com.(Applied Economics) University of Lucknow, B.Com., University of Lucknow
He holds a PhD in Marketing Management, where he developed a scale and designed the Service Blueprint for Heritage Tourism Service Quality. He was awarded a scholarship by the Ministry of Human Resources Development to pursue a full-time PhD in Management at the Institute of National Importance. He passed the UGC's Management NET examination and earned a Master of Marketing Management from the University of Pune. He previously worked in the marketing domain at ICICI Securities and as an IBM SPSS Trainer for Tays Pvt. Ltd. He also has academic experience, focusing on services marketing, marketing research, marketing management, social media marketing, consumer behaviour, and tourism marketing. He has served as a visiting faculty at the Indian Institute of Travel & Tourism Management in Gwalior and IMT Ghaziabad. He has participated in numerous research workshops, the Faculty Development Program (FDP), and the MHRD-sponsored QIP programme at IIT Delhi, IIT Roorkee, IIM Ahmedabad, and ABV-IIITM Gwalior, to name a few. He is the author of numerous national and international publications. He has been an invited speaker at the AICTEsponsored Faculty Development Program and served as a resource person for various qualitative and quantitative research workshops held at reputable organisations.
Prof. Rahul Pratap Singh Kaurav
PhD; MBA; MTM

Dr. Kaurav is into academics since 2008. Here (at FSM) he is responsible for teaching, training, research, and consultancy. His teaching and research interests include Marketing Management, Services Marketing, Research Methodology, Marketing Research, Marketing Analytics, and Tourism Concepts-Economics-Marketing. He is a professionally acquired trainer for quantitative and qualitative research software and into trainings of SPSS, Jamovi, MAXQDA, NVIVO, and Bibliometric Analysis. He has published research papers to many journals of repute, starting from A in ABDC, Scopus, ABS and WOS. He has been associated with University of Liverpool, UK, BITSPilani, and Taylor's University, Malaysia as an adjunct faculty. He served on various committees of Syllabus and course designing and Member of expert committees on teaching, training and research effectiveness.
About Fore School of Management
FORE School of Management, New Delhi is a leading business school in India. The institute offers the following programs: PGDM, PGDM (IB), PGDM (Financial Management), PGDM (Big Data Analytics), PGDM (Executive), and Fellow Program in Management (FPM).
The programs are approved by the All India Council for Technical Education. The PGDM and PGDM (IB) programs at FORE are accredited by the National Board of Accreditation (NBA) and are equivalent to MBA as granted by the Association of Indian Universities (AIU).
FORE School of Management has also been granted SAQS Accreditation for a period of five years with effect from December 2017. FORE School of Management has institutional memberships of India Habitat Centre, New Delhi; Asian Regional Training and Development Organization (ARTDO) International, Philippines; Association of Indian Management Schools (AIMS), Hyderabad; National HRD Network (Delhi Chapter); Associated Chambers of Commerce and Industry of India (ASSOCHAM), New Delhi; BRICS Chamber of Commerce & Industry, New Delhi; National Science Library: National Institute of Science Communication and Information Resources (NISCAIR), New Delhi; American Center Library, New Delhi; The Case Centre, England; and, the United Nations Global Compact Network India, among others.
FORE School of Management also has academic partnerships with leading institutions including the following: Rennes School of Business, France; ESCE International Business School, Paris, France; Vietnam National University, HCM; University of Law and Economics, Vietnam; Kathmandu University School of Management, Kathmandu, Nepal; the University of California, Riverside (IEP), USA; University of Economics, Ho Chi Minh City, Vietnam; Nanyang Business School, Nanyang Technological University, Singapore; School of Business and Economics, Linnaeus University, Sweden; European Institute for Asian Studies, Luxemburg; and, Risk Management Institute, National University of Singapore
How to Apply
For Registration - Click Here
Executive Education Office
FORE School of Management
"Adhitam Kendra" B-18, Qutub Institutional Area,
New Delhi 110016
Mobile: +91 9166085159/ +91 9810875278
Landline No.: +91-11-46485562/41242447
Website: www.fsm.ac.in